Hello pretties!
LATER EDIT!
SUQQU Nude Illuminating Highlight Stick was the first product that caught my attention from SUQQU Summer 2018 Collection. The entire line features only limited edition items and the Illuminating Highlight Stick in the universal shade 101 Nude is absolutely flattering. If you are not yet familiar with SUQQU products you should know the brand encourages you to embrace a more natural look.
The highlighter has become a must-have step in our make-up routine for many of us these days. For me a daily make-up routine usually means luminous and fresh, which is exactly what the Illuminating Highlight Stick delivers.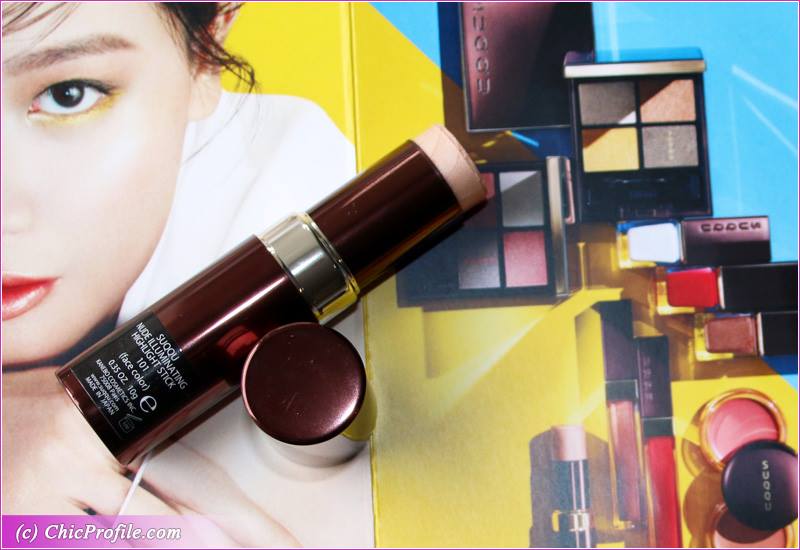 Don't forget to access my PATREON PAGE if you want to support me as an independent blogger and Chicprofile, but also to get the latest scoops on Upcoming Makeup collections before anyone else. I post exclusive content only for my Patrons!
Where to buy:
UK Launch Date – 24 May 2018 at Selfridges, Harrods
SUQQU Nude Illuminating Highlight Stick Review
SUQQU Nude (101) Illuminating Highlight Stick (£30.00 for 0.35 oz / 10 g) is a light, vanilla champagne with a touch of gold pearl and a satin finish. It has a medium sheer color payoff so it won't be looking very intense or pigmented on your cheeks.
I like the blend of gold pearl particles that deliver a highly translucent powder while creating a glossy shine. This highlighter it's perfect to be used on a daily basis, when you are going to work, office or have business meetings. It's the kind of shade that will add radiance where you want it without being to intense.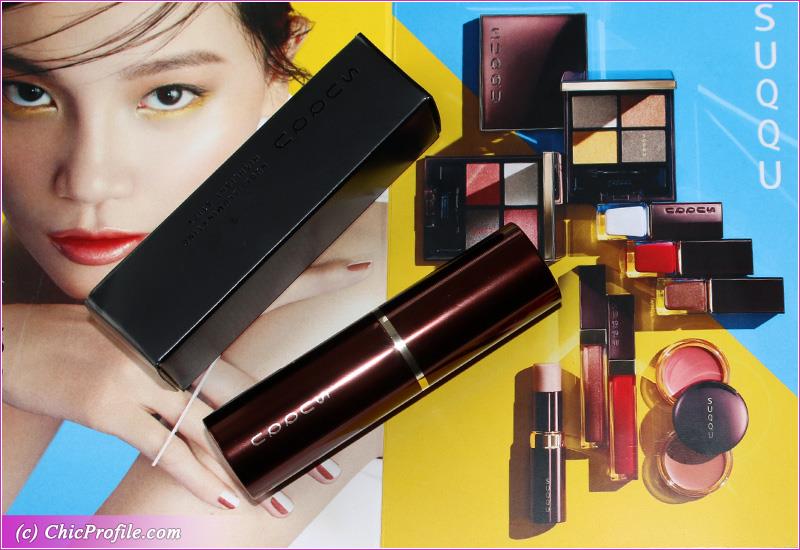 What I love the most about this Nude shade is the glossy shine, healthy and fresh effect that gives to my skin. I've wore it on bare skin but also on top of my foundation. Beautiful, luminous effect every time. It simply brightens my complexion, adding a touch of glow.
It has a super creamy and lightweight texture that melts instantly into the skin. I can almost feel the texture as being like a creamy gel that instantly melts between my fingers when I swatch it. The application is super easy, either if you want to use your fingers or apply the highlighter directly from the stick.
It doesn't emphasizes my pores or skin texture. Glides super easy across the skin and it's easily blendable. If you apply it over your foundation you don't have to worry about moving your foundation around. It just stays put and blends beautifully.
How I apply and wear SUQQU Nude Illuminating Highlight Stick
I tried applying this highlighter in different ways. Because it comes in a stick format I think there are different ways to apply it so just choose the one that works for you.
I got a few questions from you guys about how this highlighter works over a foundation, just because you know, creamy products can have some disadvantages upon application.
One way that works for me is to take some product on my fingers and then gently pat it on my skin. I was pleasantly surprised to see how beautiful it looks on top of foundation, even after I had powder applied. It didn't move around my foundation, didn't look cakey or streaky at all. Just by gently patting it with my fingers I added a glossy shine to my cheeks. The color comes on natural so you won't get a super intense or blinding effect. I tried to add a second layer of color to pop that glow a bit but then I blended with my beauty blender.
I like to use my fingers because I can warm the product first between my fingers and then apply it on my face. I just feel it that I don't need to use a beauty blender anymore, as the product comes on so seamlessly on the skin. If you want to add another layer or two afterwards, then you may very well use the beauty blender.
A second way of applying SUQQU Nude Illuminating Highlight Stick is straight from the tube. I just dab it on the apples of my cheeks and then take my beauty blender and pat it on the skin. I choose this method whenever I'm wearing the highlighter on bare skin. Believe it or not, I love it how it looks on bare skin. This highlighter stick will easily make you addicted.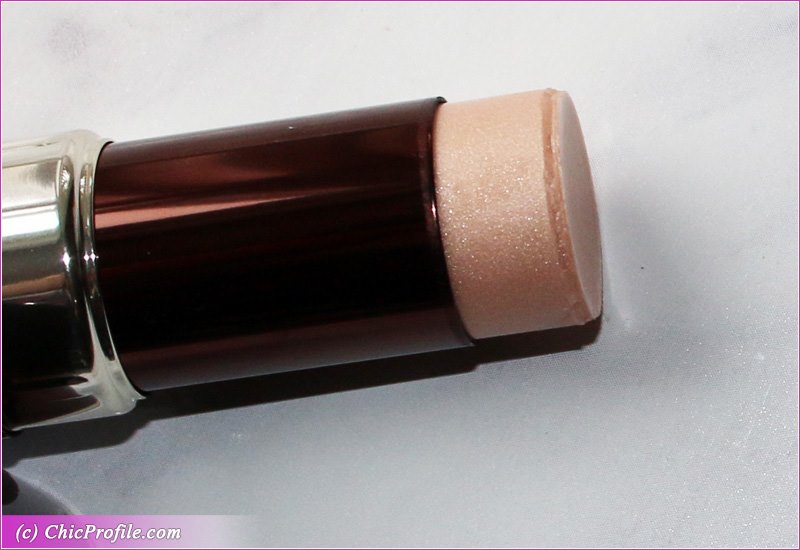 It blends beautifully and easily into my skin and gives me that natural, fresh and luminous look. I've been asked more than once, what am I wearing that makes my skin looks so fresh and healthy. 🙂
SUQQU Nude Illuminating Highlight Stick has become a great friend for me, especially on those lazy days when I keep my makeup to a minimum. I just touch add a bit of radiance where I want it, put on some mascara and a lip gloss or lip balm and I'm done.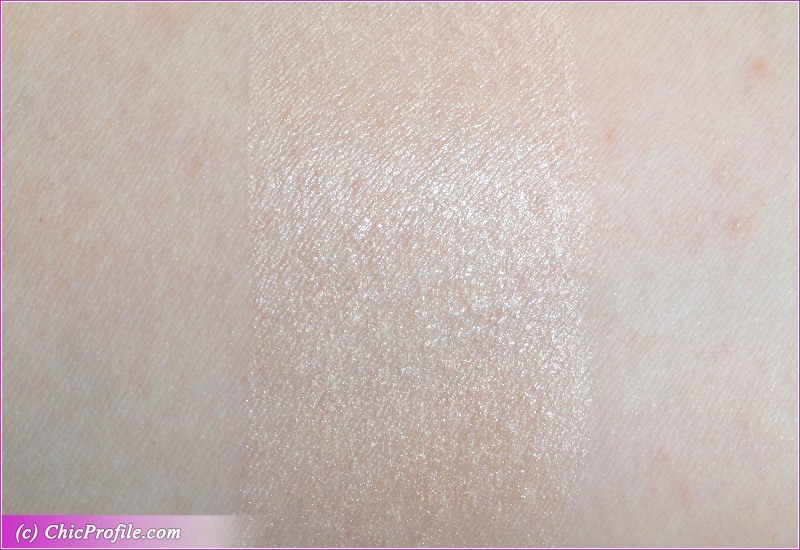 SUQQU Nude Illuminating Highlight Stick Makeup Looks
I bet you've seen me more than once wearing this highlighter on Instagram photos. You can even check out my Instagram highlights SUQQU 2018 section to see my live videos while I'm wearing this shade. For those of you who are not yet following me on Instagram I'm posting the following makeup looks so you can see how this highlighter looks on me.
UPS, I almost forgot that I have a live swatch for you here as well. Just make sure to click the second photo and watch the video. My previous Instagram account was disabled, so I lost all the photos and videos. Sorry about that!
Here is one of my natural makeup looks. I was out for a business meeting that day so I didn't wanted to much makeup but I was aiming for a luminous and fresh look. I'm wearing the highlight stick on top of MustaeV Skinny Tint Foundation (review, swatches) and La Mer Powder (review).
This is a more colorful makeup look where I choose to wear the highlight stick. You can see this makeup in the videos I posted under the Highlight SUQQU 2018 Section on my Instagram.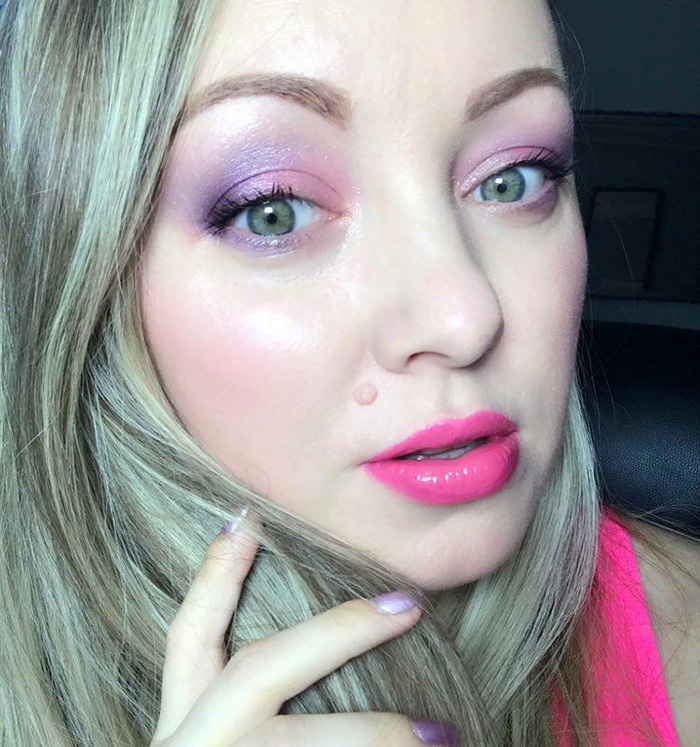 Last but not least, I told you that I absolutely love wearing this highlighter on bare skin. Swipe for a close-up photo as well. Here I applied it on the apples of my cheeks, bridge nose and a bit above my lips.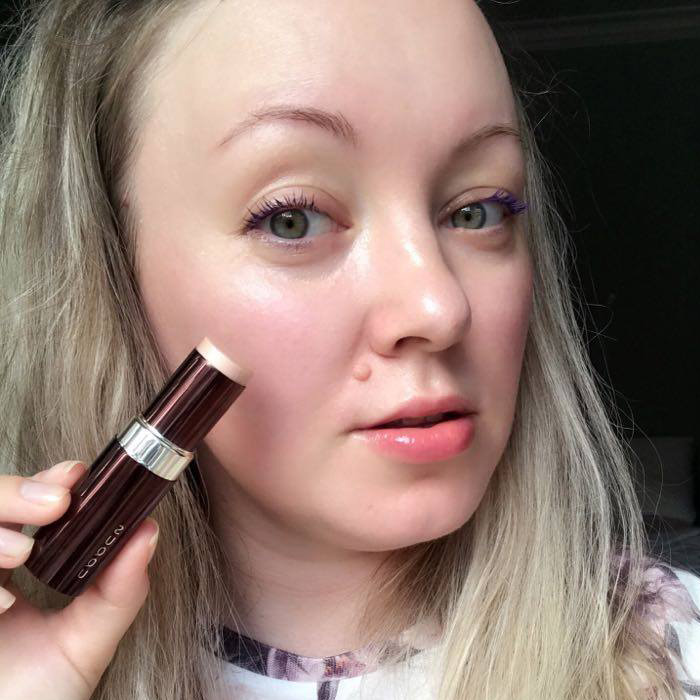 Let me know what do you think of this highlighter, if you like a more natural and glossy touch. On me it wears well for about 8 hours before it looses its intensity. On bare skin I get around 6 hours wear before the glossy shine starts to fade away.
SHOP THIS POST