Hello cuties!
Do I need to say how dreamy the new YSL Le Fuchsia Summer 2018 Collection looks to me? My obsession for this hot pink color is well known so this collection will get the best of my wallet. If you are not passionate about fuchsia lip and nail shades then you can consider this one an easy skip, but if you are follow me after the cut. Let's discover all the new goodies together! 🙂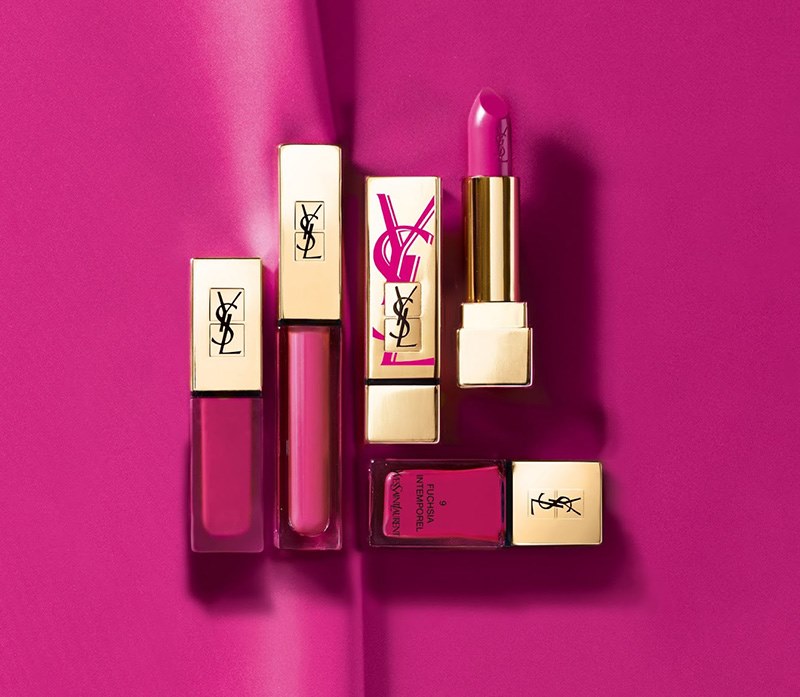 Availability
U.S. Launch Date – June 2018 exclusive @yslbeautyus.com
UK Launch Date – June 2018 @yslbeauty.co.uk
France Launch Date – June 2018 @yslbeauty.fr
YSL Le Fuchsia Collection Summer 2018
This is the first YSL online exclusive collection. I'm really curious to see how fast it will sell. How many fuchsia passionate women are there in the world? 🙂
At the origin of this capsule collection stays the color No.19 Le Fuchsia (review, swatches) which was released by the brand back in 1979. This bright and scandalous color has become iconic and has a huge success.
Especially for this collection YSL has created a limited edition packaging. The formula of Rouge Pur Couture lipstick remains the same but we are getting three new shades:
No.78 Le Bordeaux Fuchsia
No.70 Le Magenta Fuchsia
No.80 Le Beige Fuchsia
This collection will be joined by the existing shades of nail varnish, Vinyl Mascara, Tatouage Couture in pink tones.
Is fuchsia your kind of shade? Please let me know what do you think of this new mini capsule collection. 🙂