Hello beauties!
SUQQU Mizukajitsu Extra Glow Lipstick is one of the three new shades part of SUQQU Spring Summer 2018 Color Collection. I'm still discovering SUQQU products ever since I moved to London and is the first time I'm trying their Extra Glow lipstick formula. Is the not bright pink color that I'm usually wearing but it's definitely a vivid one suitable for Spring, Summer season.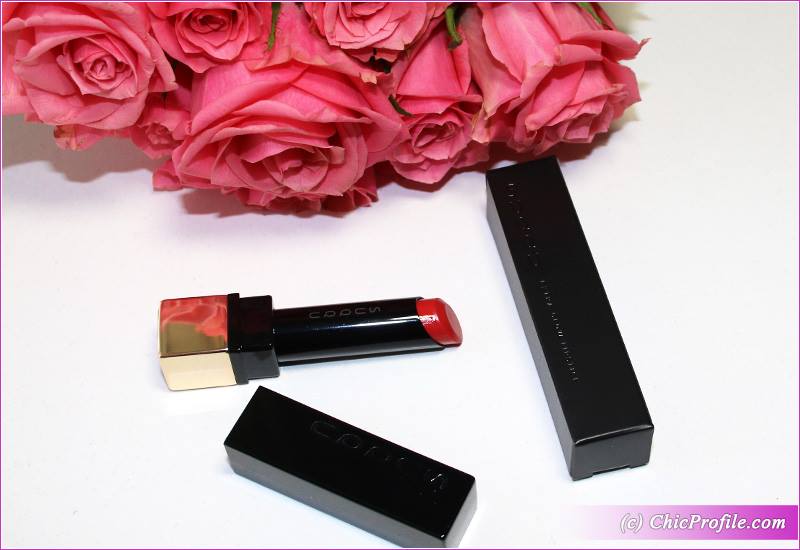 Availability
UK – Now at Selfridges, Harrods
SUQQU Mizukajitsu Extra Glow Lipstick Review
SUQQU Mizukajitsu (14) Extra Glow Lipstick (£25.00 for 3.7 g / 0.12 oz) is officially presented as a fresh tomato red that brings out the beauty and natural complexion to the skin.
It's a bright reddish-coral with slightly warm undertones and a natural shine. The color has a good payoff being so close to an opaque coverage. The finish is more like a natural sheen, giving lips a juicy, fuller effect. You can definitely intensify the color by applying a second layer, but still wouldn't say that it comes fully opaque.
The non-pearl formula is enriched with seven nourishing oils so you won't believe the moisturizing feeling it gives. It's an absolutely delight to wear this lipstick and feel how it pampers the lips. Throughout the wear my lips are soft, hydrated and moisturized while I'm enjoying a comfortable sensation.
The formula is almost like a gel-cream, gliding easily and evenly across the lips. It doesn't sink into lip lines and helps even dry lips appear much healthier. This kind of formula would be perfect to wear even by more mature women who lack moisturize in their lips and have more prominent lines.
SUQQU Extra Glow Lipstick creates the appearance of plumper lips with a natural sheen. The color that you've seen me wearing on Instagram definitely brightens up any complexion. It would complement any skin color especially during the summer season. I'm already imagining how gorgeous this SUQQU Mizukajitsu must look like on darker skin tones or tanned skin. On a fair or light skin tones would definitely not go unnoticed and will add that bright pop of reddish coral.
When I wore this shade I felt that summer is just right around the corner. You want to add more shine to this color you can pair it with SUQQU Sakurazome Flawless Lip Gloss (review, lip swatches). They just make the perfect couple, trust me! Wait, don't! See for yourselves in this Instagram photo. 🙂
The packaging gives you a feeling of stylishness and elegance at first sight. The lipstick comes in a black luscious tube with a golden top and it's so easy to use and open. Right from the first time I held this lipstick in my hands I could see the quality of the packaging.
I had around 5 hours wear with this formula without leaving a stain behind. My were still smooth and moisturized even after the color wore off.
Have you tried SUQQU products yet?
Since this is the first color of SUQQU lipstick that I try, I'm really curious to know if you've tried this brand. What products have you tried so far and what are you favorites?
SHOP THIS POST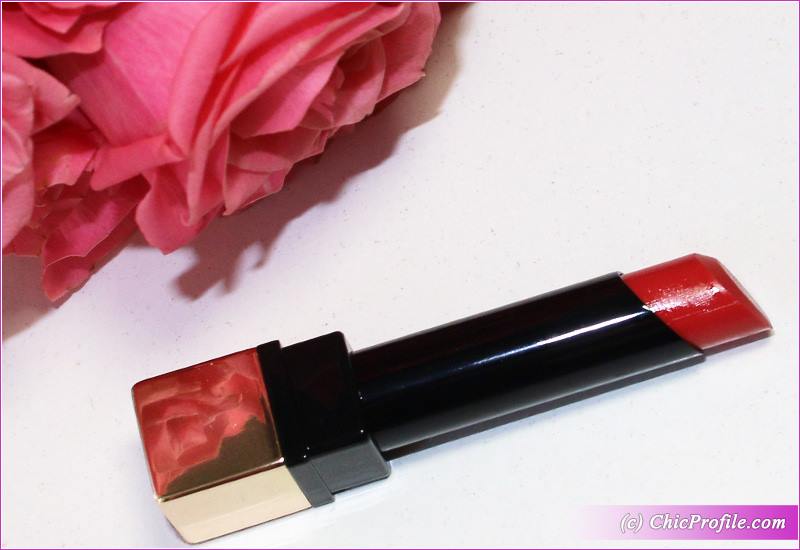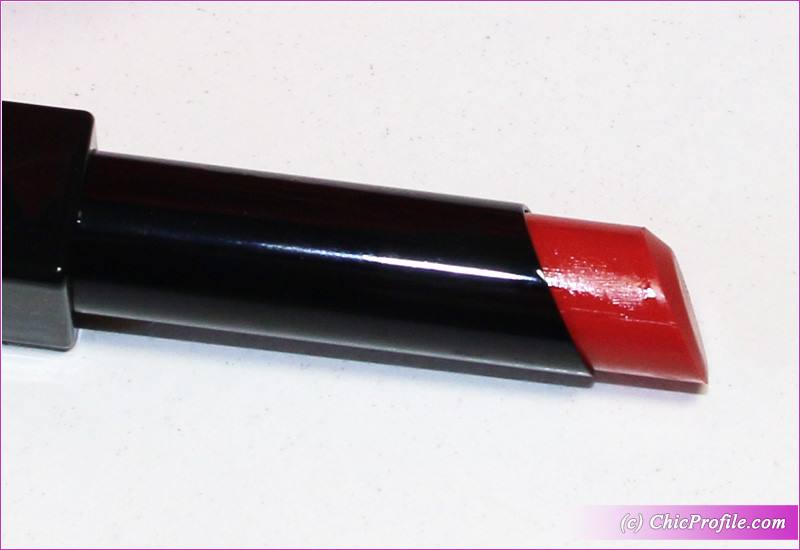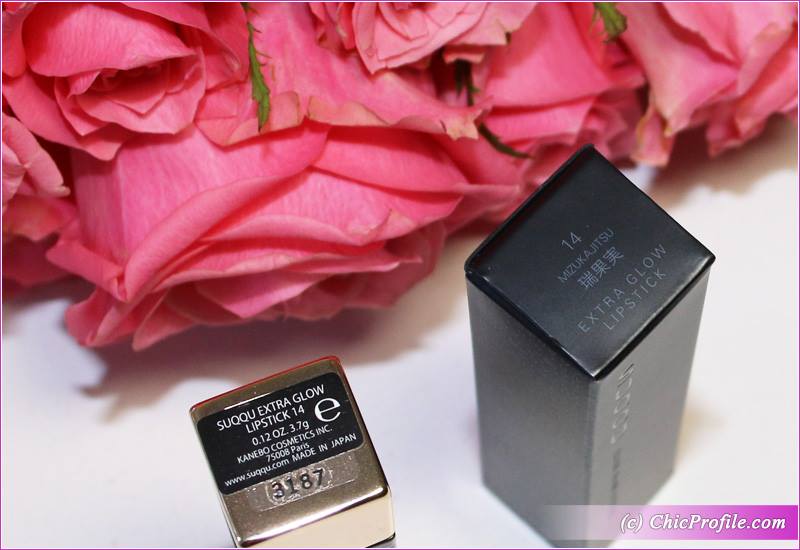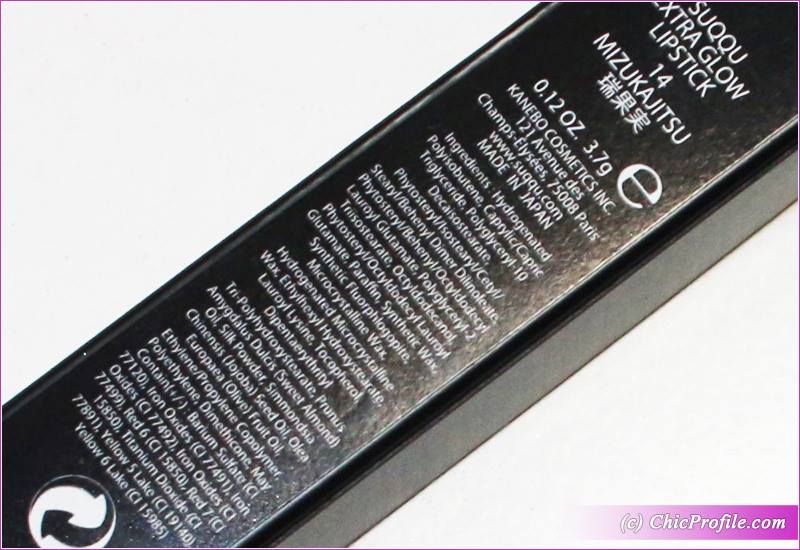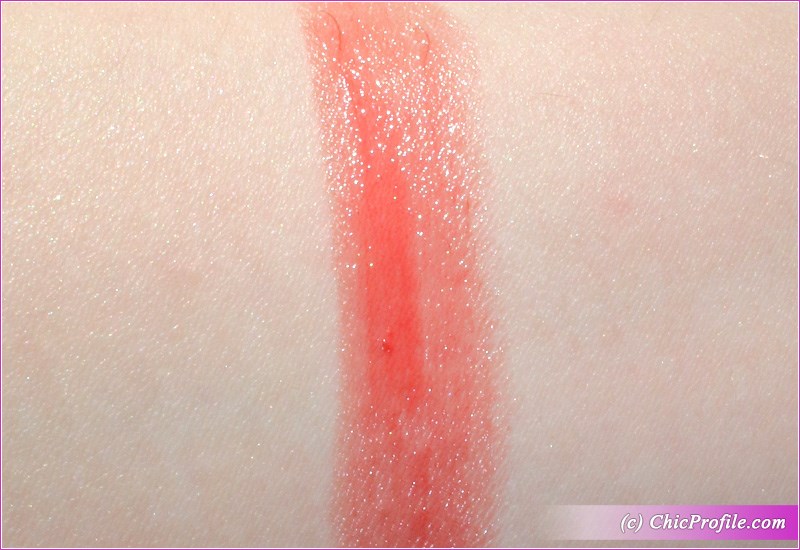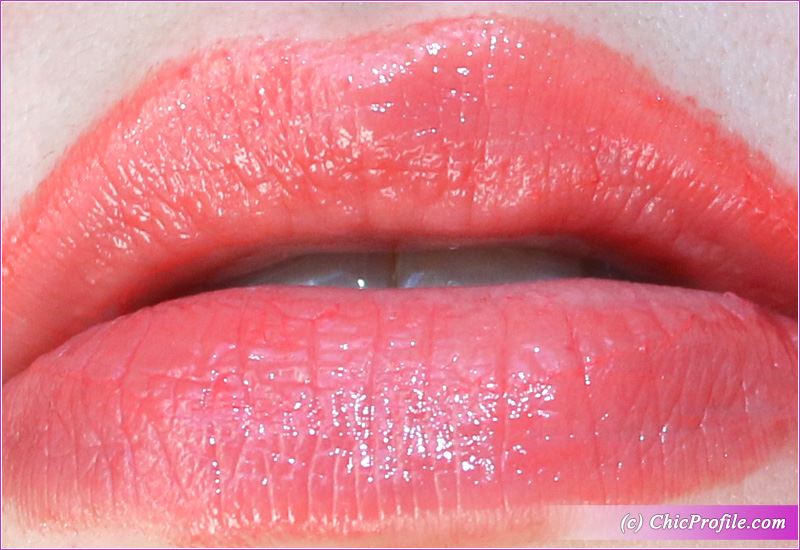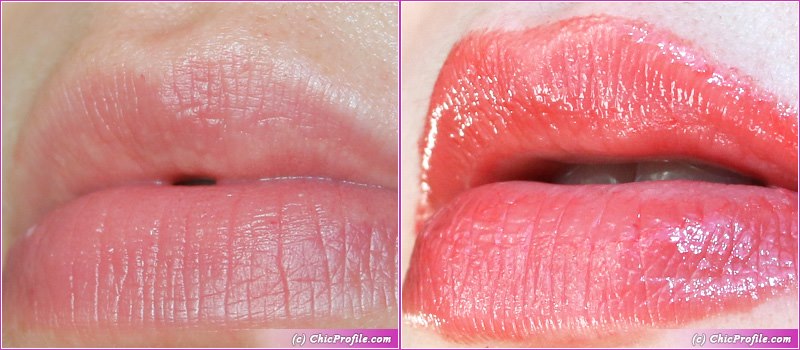 SUQQU Mizukajitsu Extra Glow Lipstick (under white neon light)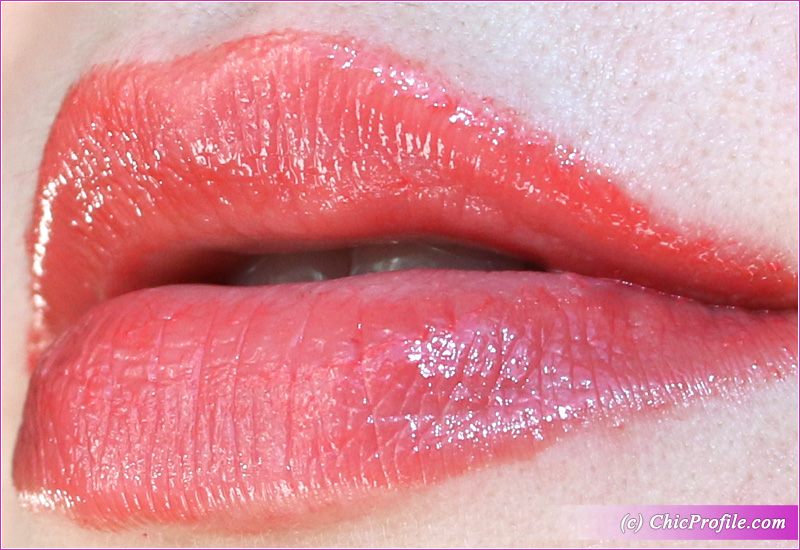 SUQQU Mizukajitsu Extra Glow Lipstick (under natural light)