Hello beauties!
After missing out on the first MAC Selena collaboration I decided to pick up MAC Selena La Reina La Leyenda Extra Dimension Skinfinish from their second collection. Seeing the success of MAC Selena previous collection and checking out what the new collab was going to bring, I decided upon this new MAC Selena La Reina La Leyenda highlighter shade.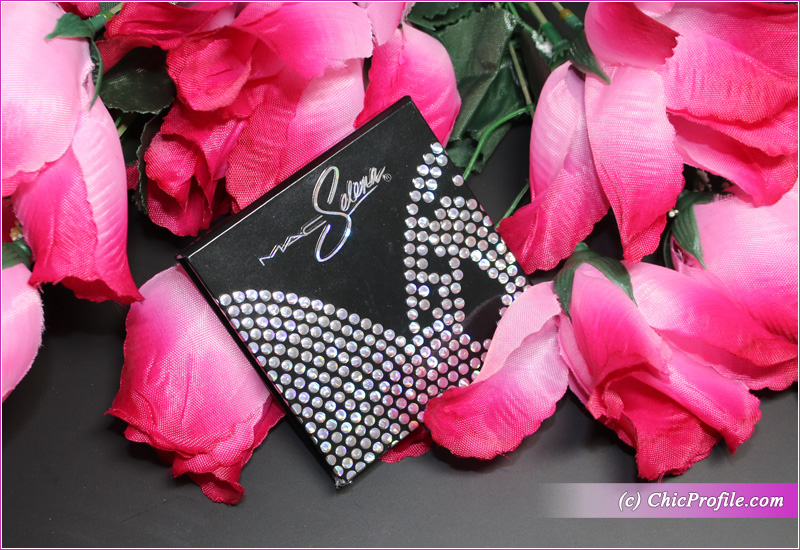 Don't forget to access my PATREON PAGE if you want to support me as an independent blogger and Chicprofile, but also to get the latest scoops on Upcoming Makeup collections before anyone else. I post exclusive content only for my Patrons!
U.S. Launch Date – Now at NORDSTROM | Shop MAC Cosmetics atMAC , Cult Beauty, Net-a-Porter, Harvey Nichols, Escentual, Selfridges ,Harrods

MAC Selena La Reina La Leyenda Extra Dimension Skinfinish Review
Now that I had time to test it for more than just a few days, let's talk some details and how did I enjoy playing with this shade. But first is first so let me briefly get into the packaging.
Selena's fans will definitely be enchanted by the packaging's compact adorned with sparkling silver dots which imitate the model on the bra she used in her shows. The packaging itself is cardboard and it didn't impress me much to be honest as it doesn't give me the feeling that it will pass the test of time and will resist any breakage.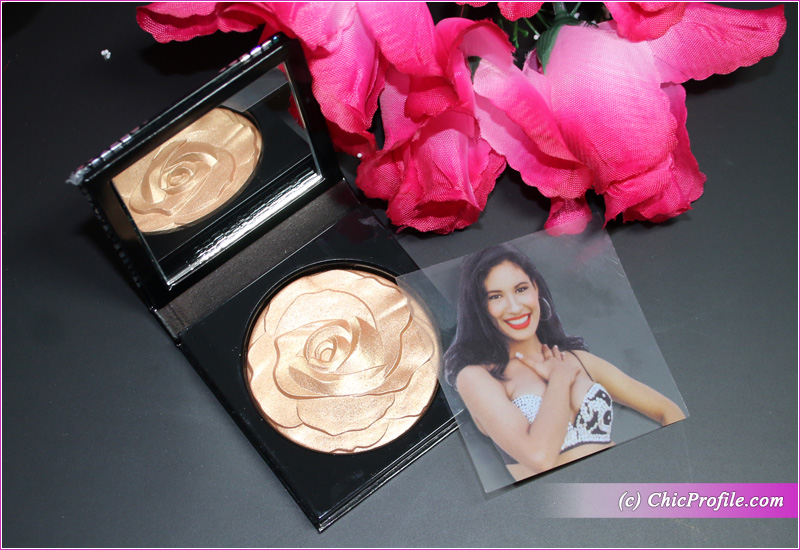 Once you open the compact you'll get dazzled by the rose pattern which celebrates the 25 years of Selena's enduring legacy. I'm not very familiar with Selena's career and I can't call myself a fan, but back in the day I was listening to some of her songs so I can definitely say that MAC tried to put in this collection the relevant accents into the product's packaging, colors and patterns.
RELATED: MAC Mosaic Masterpiece Whisper of Gilt Extra Dimension Skinfinish Review
As a rich, gold, pearlescent highlighter this one seems to be intended for all skin types. This is just my preference but in terms of color I wouldn't see myself reaching for it that much to be honest. I'm a cool tone and have light skin as you know it and strong, golden highlighters don't really complement my complexion.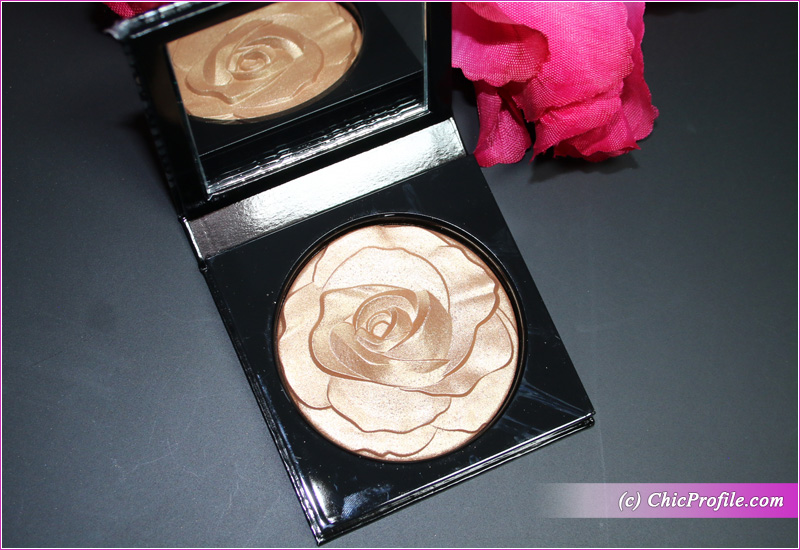 I think someone with medium or darker skin, even warm toned will get the best out of this highlighter. In the end is a matter of preferences and you should wear whatever you like and makes you feel good because when it comes to quality, performance and all that good stuff, this product is really worth your money.
MAC Selena La Reina La Leyenda Extra Dimension Skinfinish ($37.00 for 0.31 oz.) is medium gold leaning to a soft peach with warm undertones, pearlescent and metallic finish. It had a rich, intense color payoff which translated into an opaque color coverage in a single swipe.
The formula felt really smooth but dense and firm in the pan, showing beautiful prismatic reflections when layered on the skin. Those who appreciate a soft glow as well as glow babies who dazzle everyone with their intense highlighter will get to enjoy MAC Selena La Reina La Leyenda just as much.
How is that? The formula is a gel-to-powder so if you want to be able to pick a decent amount of product I'd recommend using a moderately dense brush. If you wanna go for a more intense highlight then you can easily apply 2 layers and should be enough.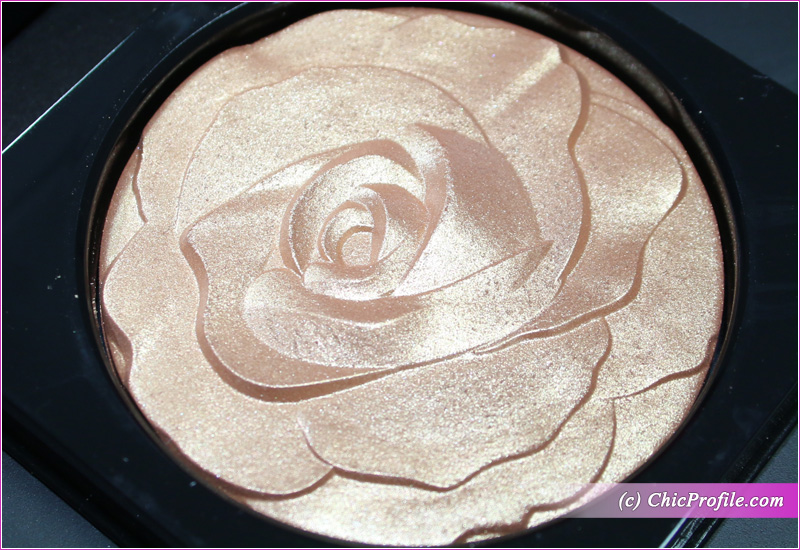 If you are fair, light skin tone or you just appreciate a soft, luminous but well-defined glow then going in with one layer should do the trick or try picking up a slightly softer brush and gently swipe the product across the higher points of your face. It does give a luminous effect, sculpting and highlighting my complexion beautifully but I just don't consider this to be my kinda of shade.
RELATED: MAC Beige-Ing Beauty Radiant Matte Bronzing Powder Review
The application went out flawlessly as the product blended out seamlessly without emphasizing my pores or skin texture. It's very easy to diffuse the color if you applied to much by mistake, either just blend it out with a fluffier brush or a damped beauty blender.
In terms of long lasting I got around eight hours and a half with this formula, without caking or looking patchy. After 8 hours I noticed it started to fade away easily.
MAC Selena La Reina La Leyenda Extra Dimension Skinfinish Swatch
Here's a swatch of MAC Selena La Reina La Leyenda Extra Dimension Skinfinish in a single pass on my bare skin. I swatched this with my finger and you can see how intense this shade really is. 🙂