Hello beauties!
Look at this beautiful edition of Lancome Spring 2019 Marble L'Absolu Lipstick. These are some gorgeous looking lipsticks. The marble inspired packaging looks not only fresh but so girly and cute. If these shades will make it to the UK next Spring, I'll definitely grab them. As I'm just finishing my Lancome Le Balm, I definitely need a new lip moisturizer. 🙂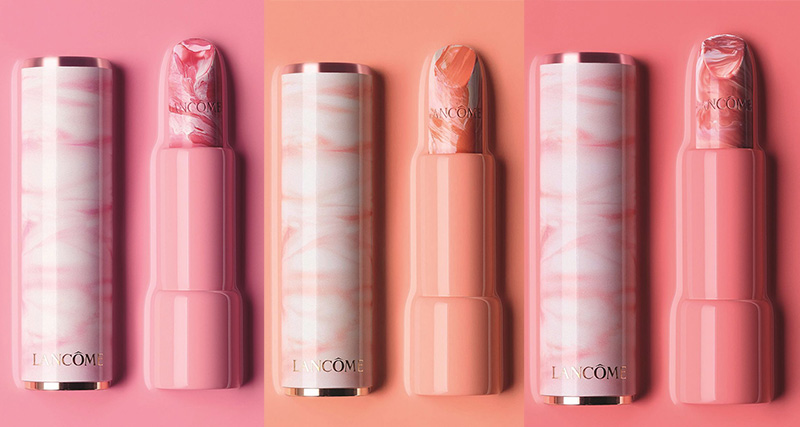 Availability
Japan Launch Date – January 2019
Lancome Spring 2019 Marble L'Absolu Lipstick
I'm not sure yet if Lancome Marble lipstick edition will be available world wide. Fingers crossed that it will get on our counters as well. From what I understand they are a combination between a lipstick and a lip balm.
With each application the color on your lips will look a bit different, depending on the marble effect that you will get. They are super hydrating and will leave a nice shiny finish.
These 3 shades of peach, coral and rose are just perfect for Spring or any other season. I'm definitely looking forward to swatching these beauties and finding out more details. 🙂 I'm a fan of Lancome L'Absolu Rouge Lipsticks and just love their innovative and luxurious packaging. One of my favorite shades is No.325 Impertinente L'Absolu Rouge (review, swatches). I also loved their recent Chinese New Year L'Absolu Rouge lipstick (review) edition and got myself a shade.
So I'm definitely keeping my fingers crossed so I can see these three shades on the counters soon here in UK as well. 🙂
Enjoy more photos…