Hello beauties!
I'm having a hard time blogging about Dior Spring 2019 Makeup Collection. My hearth hurts everytime I'm typing the name of this brand. Many of you are already aware what I'm talking about but if you missed the tea here it is. The reason why my Instagram account was disabled and I don't think I'll ever get it back.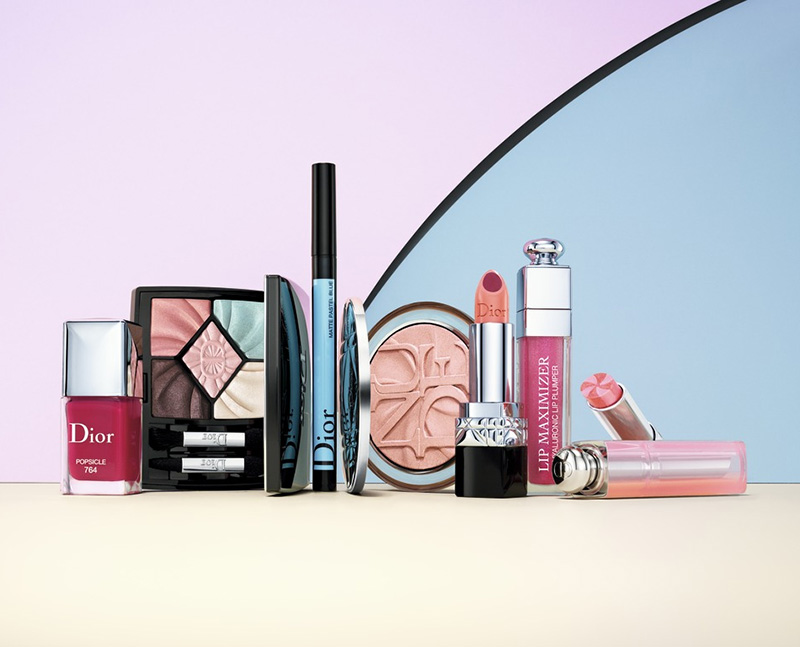 Availability
U.S. Launch Date – January 2019 at Nordstrom, Neiman Marcus, SEPHORA
Japan Launch Date – 1 January 2019
Dior Spring 2019 Makeup Collection
As much as I tried to be professional, over the past year whenever I blogged or posted on social media about this brand it kept getting harder and harder. Dior is a brand that I love, even to this day because I'm still buying their products. My heartache comes from the fact that not only that this brand never supported me but over the past few months kept constantly reporting my Instagram content almost everytime I uploaded or re-posted a photo. Their reasons? The rabbit hole goes deep and if I open this subject, one article won't be enough.
I've been purchasing my own Dior products even before I started Chicprofile and throughout this time I enjoyed but also was disappointed by some of them. I reviewed the products my way, for the consumers out there,my readers and not to please the brand. So because of that, I will still keep on sharing the news and my reviews whenever I can. I won't guarantee they will be so many as before because there are times that even though a product is so pretty, I can't help thinking of how this brand plays in the background.
A long introduction but a short touch on the subject of this article. Dior Spring 2019 Makeup Collection is launching next month! If you followed me on Instagram you had chances to see some of these beauties throughout the past few weeks.
I don't want to say too much about this collection and just leave you with the promo photos. I will be reviewing a few pieces from this collection in the future.
There will be two eyeshadow palettes, one of them being No.257 with those touches of green and navy. As you might have guessed I'm liking only the pink shades, so I definitely like the new Dior Spring 2019 blush.
The new Dior lip glow shades definitely got my attention from the start. There will be around seven shades, but I'm not sure if some of them will be Asia exclusive.
I also have my eyes on Diorskin Nude Luminizer Lolli' Glow in 07 Peach Delight. It looks so fresh and ads a luminous peachy color to your cheeks. There are plenty of photos on Instagram or other social media platforms about this collection. If you are interested in some of these products, I can assure you there are swatches as well posted on several pages.
So I'm just leaving you to watch these promo photos of Dior Spring 2019 Collection and share your thoughts in the comments bellow. 🙂