Hello pretties!
Dior Diorsnow Spring Coral Blush'n'Bloom is one of the pretties blushes that I'll be adding to my collection. It's part of Dior Diorsnow Spring 2018 Collection and available in a limited edition. You can see HERE my purchases from Diorsnow 2018 Collection. There are two variations of blushes, but this one was calling my name. I consider myself lucky to finally be able to see a Diorsnow Collection in person, after so many years of blogging. Discover this beautiful Diorsnow Spring Coral blush right after the jump.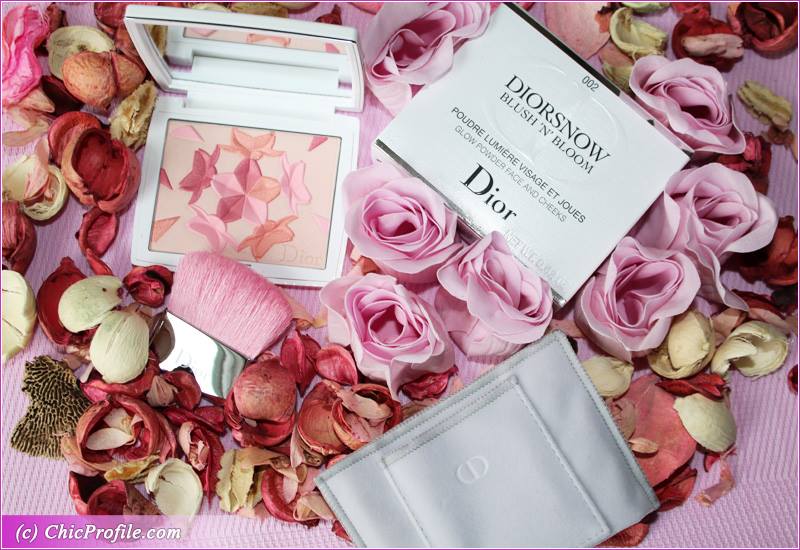 Availability
UK – Now at Selfridges, Harrods, Covent Garden Boutique
Dior Diorsnow Spring Coral Blush'n'Bloom Review
Diorsnow Spring Coral (002) Blush'n' Bloom (£36.00 for 12 g / 0.42 oz) is a combination light beige, subtle pink, coral and a deep pink with cool undertones. The colors definitely look more vibrant and pigmented on the pan while on the skin they come up very sheer. The orange-coral shade had a bit of silver shimmer to it, while the rest had a matte finish. You can see the different finishes in the swatches bellow. I tried swatching each color separately so you can see the difference. You can see LIVE SWATCHES on my Instagram highlights. Or if you are interested too see the photos I took with my phone, click here!
When I use the blush I swirl my brush in the pan and mix the colors together (I know, I'm evil for even touching this blush) then gently apply it on my face. Lucky for me, I have a light skin tone so I had a chance at using this blush. Honestly I bought it for its gorgeous pattern and because it was my first Diorsnow product. I didn't have high expectations in terms of pigmentation.
You can see me wearing Diorsnow Spring Coral blush here or in my Instagram Highlights. I posted different looks with me wearing this blush over the past week on my Instastories so I hope you had a change to see them.
As I said, I'm a light skin tone for I'm fortunate that Spring Coral does give me a hint of pink-coral hue with a bit of shimmer. The colors are very light, very washed out if I can say so. This blush will only be suitable for those with fair, very light and light skin tones. Diorsnow collections are usually Asia exclusive, meaning the products were created fair skin.
The formula is nice, the finishes are soft-matte with subtle sparkle which gives instant luminosity to the skin. I don't know if I really want to have sparkle on my cheeks in the morning, but for sure I won't use highlighter. The shimmering particles are very fine milled but the sparkling effect is noticeable from a close distance.
I don't feel that is a must-have blush, something you can't dupe, unless you are crazy about the packaging and gorgeous pattern.
Diorsnow Blush'n'Bloom comes in a white compact with a mirror encased in a light grey velvety pouch and a pink blush brush.
I got around 7 hours wear with this formula, before the color faded noticeably from my cheeks.