Hello beauties!
I have for you a first look at Dior Diorsnow Spring 2018 Collection. Personally I'm in love with the Asian releases when it comes to Dior or Chanel. These collections are my weak spots. Just perfect colors, all of my favorites and those gorgeous pattern. This limited edition of snow crystal items appears so delicate and dazzling. For me is absolutely beautiful.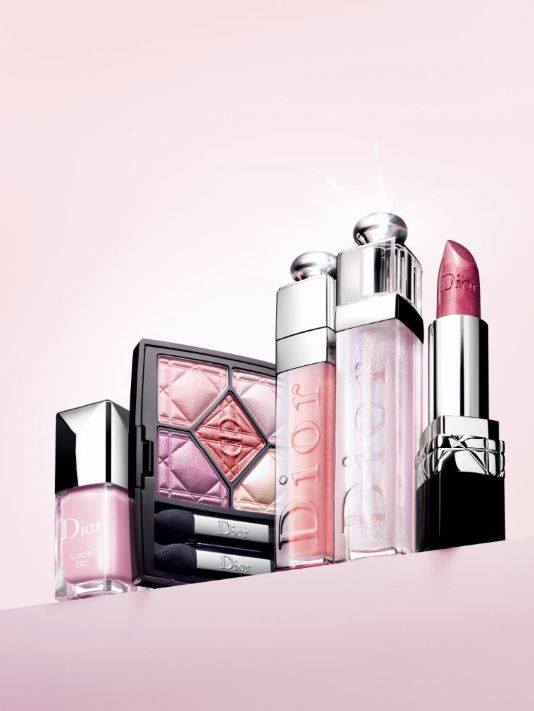 Dior Diorsnow Spring 2018
Diorsnow Cherry Blossom Palette – Limited Edition
#002 Spring coral pink with gradient orange and warm undertones.
#003 Sweet lavender mixed with purple, tender orange, soft white and pink
Diorsnow 5 Couleurs Eyeshadow Palette – Limited Edition
#847 A combination of pink and violet shades with metallic finishes. The shades have warm and cool undertones just perfect for Spring 2018.
Lip Maximizer Collagen Activ
#009 It has an elegant vanilla scent with a feeling of freshness. The collagen ingredient will enrich your lips with a moisturizing and plumping effect.
Dior Addict Lip Gloss – Limited Edition
Dior Lipstick – Limited Edition
Dior Nail Polish
#240 Moonrise
#282 Aurora
Diorsnow Essence of Light – New
Diorsnow Essence of Light is a new Snow Crystals delicate milk that looks translucent on the skin. It contains natural ingredients from yogurt extract that will give your skin a healthy and translucent effect. It's a pure concentrate of light brightening milk serum.