Hello pretties!
Dior Backstage Summer 2018 Makeup Collection launches later this month and features color cosmetic essentials. The Backstage line will continue to grow but for the moment we are looking at 40 face-and-body foundations, two brow palettes, two eyes palette, contour palette, a glow and face palette a lip palette and 13 brushes.
"This is your basics," said Peter Philips about Dior Backstage line. "And it's no-nonsense." I need to provide [it for] my team and our backstage pro teams, our counter people and at the same time women [who] are getting more professional and using tools. It's mainly based on my kits, my favorite brushes," he said.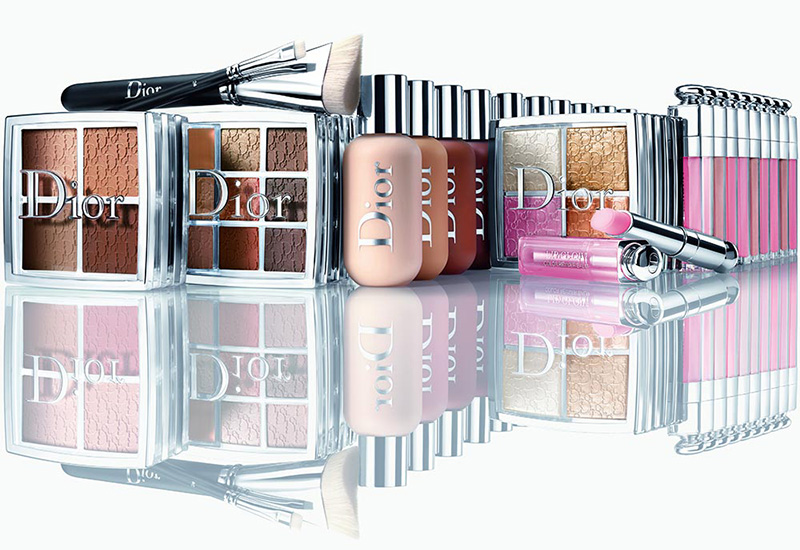 Availability
U.S. & Canada Launch Date – 15 June 2018 at Sephora, Dior | 29 June 2018 – Sephora.com (for the brush collection)
UK Launch Date – 25 May 2018 online Dior.com
France & Middle East – 25 May 2018 online Dior.com
Europe Launch Date – 1 June 2018 with a wider distribution on 15 June
Asia Launch Date – 15 June 2018
Dior Backstage Summer 2018 Collection
Dior Backstage Summer 2018 makeup collection is mean to be easy and includes basic makeup items. Peter Philips is also working on a new concealer at the moment. He said that depending on the customers' feedback the foundation range can expand so we'll be looking at more than 40 shades. Dior Face and Body foundation ($40.00) is definitely going to be the star of this collection.
The foundation formula is lighter than in any other Dior ranges, but it's buildable and easy to apply. Since my recent favorite foundations are Diorskin Forever Perfect Mousse (review) and Dior Forever Undercover 24H Full Coverage (review), I'm really curious to try the new one.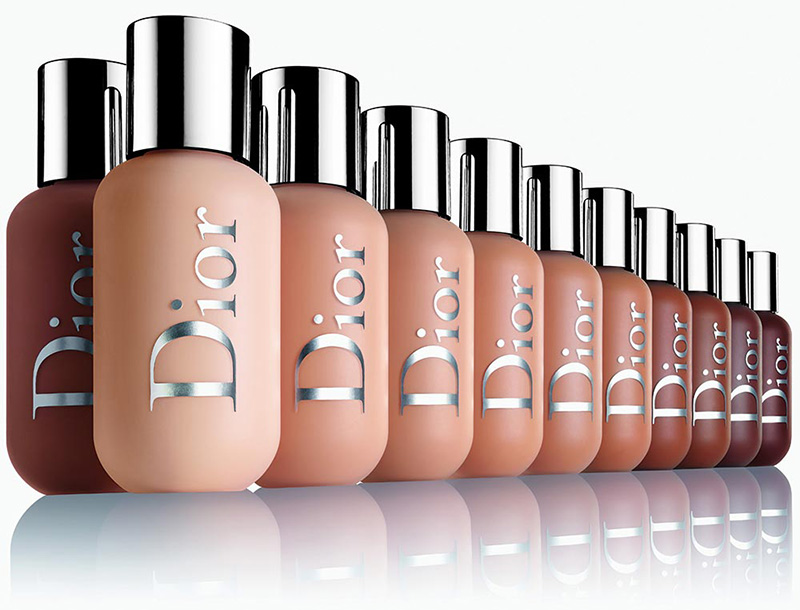 The entire collection shows a simplified and basic packaging. Dior Backstage Summer 2018 advertising campaign features Bella Hadid, Chu Wong, Manuela Sanchez and Ruth Bell. Peter created threestep makeup looks for them.
There will be two Brow Palettes ($35.00) in a light and darker shade combinations featuring also a setting wax and two powder shadows.
Every one of the two Eyeshadow Palettes ($49.00) features eight shades of different finishes plus a primer.
The Lip Palette ($49.00) includes three voluminizing lip gloss shades, three lipsticks in a satin finish and three matte ones.
Check out my Instagram posts for a sneak peek at the new Dior Backstage Lip, Eyes and Face palettes! 🙂 You can get a glimpse at some of the new makeup brushes as well.
The Illuminating Glow Face Palette is designed to have "ultra-fusional textures" and other-of-pearl for a veil of light, while the Contour Palette comes with two light shades and two darker ones in a matte finish.
The Brush Collection is due to launch in North America in August and prices vary from $25.00 and $59.00 for the 13 makeup brushes.
Enjoy more photos…