Hello sweeties!
Becca Chocolate Geode is a new Shimmering Skin Perfector Pressed Highlighter shade that just launched. Becca makes some of the best highlighters out there with an ultra-buttery texture. You just have to try them on if you haven't so far. All the shades are very pigmented offering an ultimate high-impact glow. I feel that Becca Chocolate Geode shade will be more suitable for darker skin and I'm really happy to see more highlighters addressed to darker skin.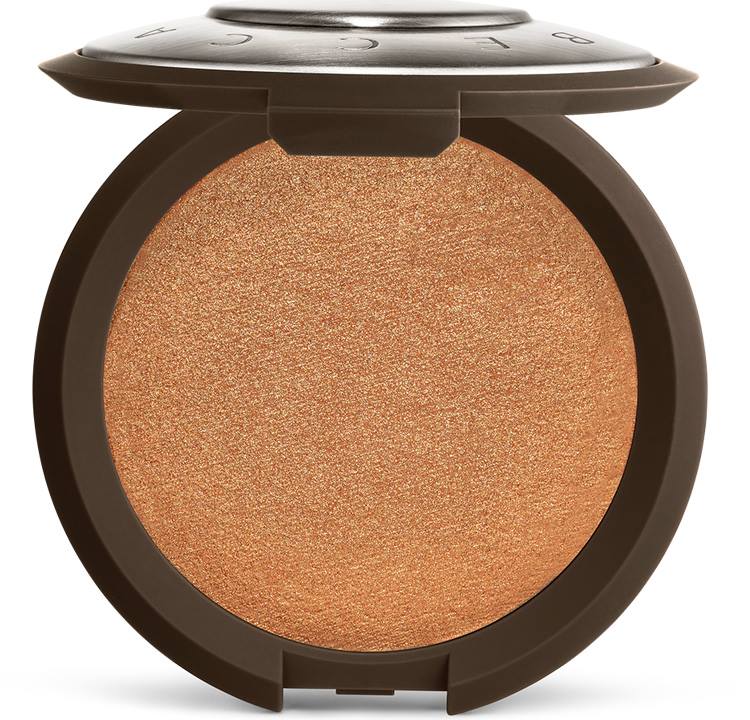 Availability
U.S. Launch Date – Now at Sephora
Becca Chocolate Geode Shimmering Skin Perfector Pressed Highlighter
Chocolate Geode

– rich chocolate brown with gold pearl
Even though I'm a light skin tone I think I can make this shade work on me. Probably not as a highlighter now since I'm too light but you can never know. Definitely in the summer when I have a tan skin I can give it a try. In the meantime there are always other ways to use it. 🙂
Even though the new Huda Beauty Bronze Sands 3D Highlighter Palette (review, swatches) was addressed to dark and tanned skin, I still bought it and wear it sometimes. 🙂
My recent Becca purchase was Parisian Light Shimmering Skin Perfector (review, swatches). I don't know if you got it, but it's truly a beauty.
SHOP THIS POST