Hello pretties!
It's time to have a first look at YSL Yconic Purple Fall 2018 Collection. In the beginning of summer there are lots of sneak peeks and first information about upcoming 2018 Fall Collections. Just make sure to follow me on Instagram as I'm often posting there what I can't post on the blog yet.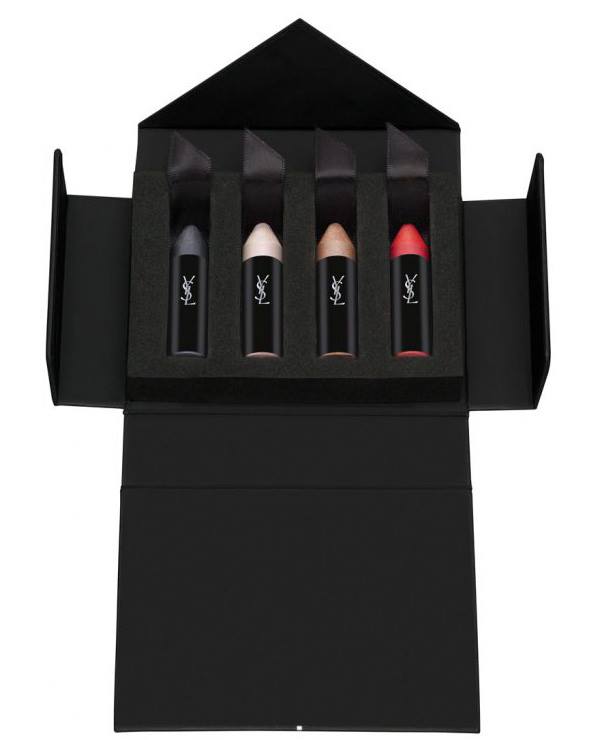 Availability
U.S. Launch Date – August 2018 at Nordstrom, Neiman Marcus, Sephora
UK Launch Date – August 2018 at Selfridges, Harrods, Debenhams
France Launch Date – 13 August 2018 at Sephora.fr
YSL Yconic Purple Fall 2018 Collection
Well today we can take a peek at YSL Yconic Purple Fall 2018 makeup collection created by Tom Pecheux, YSL Global Beauty Director.
He is one of the old school guys in the beauty industry as he's been working for decades with models, creating makeup looks for fashion shows and not only. It's been about a year now since he's involved with YSL so it's time to see his first creation.
Yconic Purple is his equation for modern makeup, a new type of color combination. He also developed a special make-up chalk and I'm serious is not a prank. It would definitely be interesting to check the new makeup chalk crayons when they launch.
YSL Couture Palette Collector – Limited Edition
It comes in a limited edition festive packaging featuring blue, glossy brown, midnight blue and copper.
Couture Highlight
Talking about this highlighter, have you seen YSL Envelope Couture Blush Collection? They seem to have the same envelope pattern so now I'm wondering if the blush couture collection will launch also in August. 🙂
Pure Couture Lipstick
No.81 Violin Desinvolte / Casual Violin
No.82 Red Provocation
Vinyl Cream Lip Lacquer
No.417 Beige Bounce
No.418 Purple Sound
YSL Lacque Couture
No.107 Violet Underground
No.108 Mauve Alternative
Couture Chalk
These are the new and mysterious products of this collection. The black box we saw in the beginning features four couture chalk crayons which are meant to be used on the eyes. 🙂