Hello pretties!
I have another sneak peek for you today. YSL Blush Couture Envelope is a new line of blushes inspired by the famous and best-selling YSL Envelope bag. Coming our way later this summer, YSL Blush Couture Envelope is embossed with is embossed with the classic Cassandre's logo.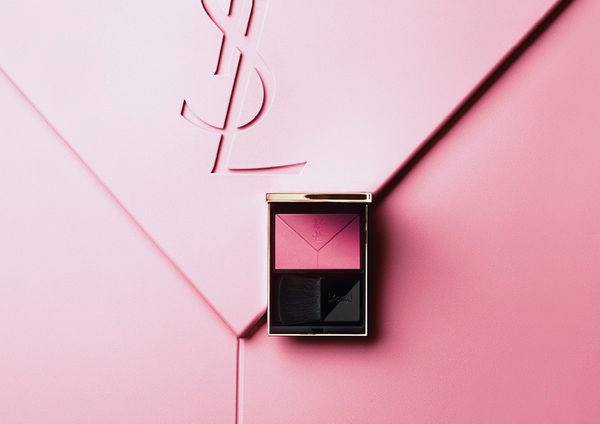 Availability
U.S. Launch Date – soon at Neiman Marcus, Nordstrom
YSL Blush Couture Envelope 2018
Using the YSL Envelope bag as a concept to create this new range of YSL Couture Blushes, also offers us a three-dimensional design. Probably you won't be able to say much from the promo photos but in person you'll definitely get that three-dimensional sensation.
The texture and formula have also being improved, reformulated. So now we'll get an YSL Couture Blush Envelope with a softer, moisturizing texture and more skin friendly. The color payoff will be higher but at the same time you'll still be able to get a natural effect if that's what you are after.
You'll have a total of 11 or 13 colors in some countries if I'm not mistaken. The colors will be bright and ranging from cherry, coral and vibrant tangerine to rusty red, dry rose and burgundy.
I'll be updating this post when more details become available. Honestly, I'm really interested in seeing how this new blusher looks in person. 🙂
Enjoy more photos…