Hello pretties!
I have a hot sneak peek for you today guys. As you've seen posted on my Instagram earlier, I'm bringing you a first look at Too Faced Tutti Frutti Summer 2018 Collection. The launch date hasn't been announced yet but I'm pretty sure we won't have to wait long.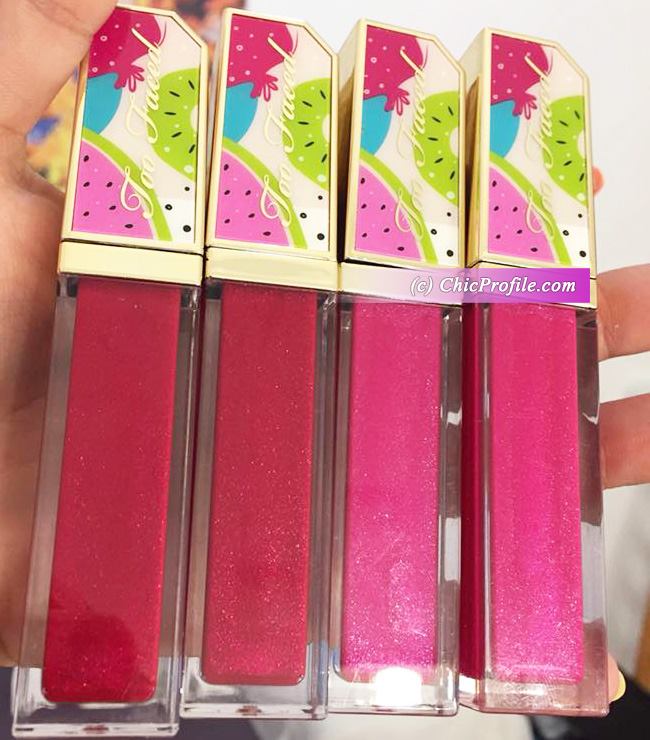 Availability
U.S. Launch Date – soon at ULTA
Too Faced Tutti Frutti Summer 2018 Collection Sneak Peek
We've been teased by Jerrod Blandino about two months ago on Instagram when he posted a short video. We don't know yet what the Summer Too Faced Tutti Frutti collection will include but we have our first product here.
These are some juice and colorful liquid lipsticks shades. The packaging is very summery, fresh and playful. I bet the other products featured in the collection will be sharing the same tutti frutti joyful packaging.
The lip colors are right up my alley, as I'd love me some hot intense pinks with some sparkle finish. We have only two shades showing up here, both pretty intense looking in my opinion.
Now I'm even more curious to know what this collection will be featuring. Could we be looking at a shimmery body lotion as well? What are your thoughts?
What do you think this collection will include and even more important, what would you like to see? 🙂 I promise to update when more information becomes available.