Hello lovelies!
Welcome the new Huda Beauty Easy Bake Setting Powders along with a new other makeup items. Check out all the details bellow and start shopping if you want because some of the products have already launched online. 🙂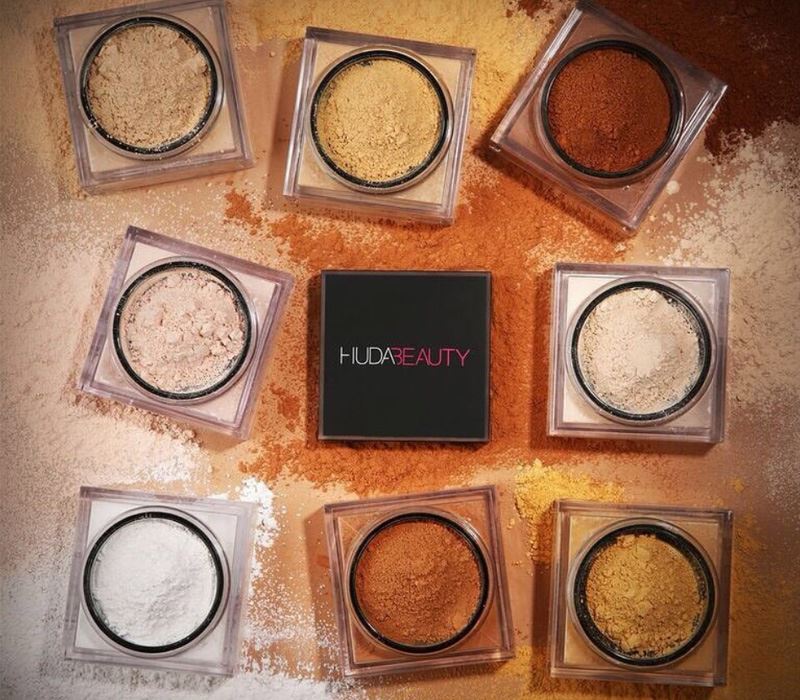 Availability
U.S. Launch Date – 2 July 2018 at Sephora
UK Launch Date – join the waitlist now at CultBeauty, 2 July 2018 at Selfridges, Harrods
Huda Beauty Easy Bake Setting Powder & Concealers
When the reigning queen of online beauty turned her hand to complexion products, we were expecting a lot – and this utterly flawless loose powder does not disappoint.
Certain to have the beauty world in raptures, this is the silkiest finishing powder we've come across. Brilliant for baking, it also keeps make up perfectly in place, blurs the appearance of pores and fine lines and absorbs shine, all without creating a white cast or 'flashback' in photographs.
There are eight sweet treat shades to suit a wide array of skin tones, each of which leave an airbrushed matte finish with a hint of sheen, leaving you looking luminous while controlling shine.
Huda Beauty Easy Bake Setting Powder – New & Permanent – £28.00
Not content with keeping our lips, lashes, lids and cheeks looking flawless, Huda Beauty has unveiled the secret to perfectly 'baked' make up looks: Easy Bake Loose Powder. Supremely smooth, silky and ultra-finely milled, this sublime powder blends seamlessly into skin leaving a soft, velvety matte finish with a hint of sheen that's a million miles from cakey, drying powders.
Blessed with a beautiful, petal-esque perfume, it's perfect for baking, setting make up in place all day long, blurring the appearance of fine lines and wrinkles and controlling shine throughout the day – all without creating a white cast or causing 'flashback' in photographs.
Paraben-free, non-comedogenic and enriched with protective vitamin E, the easy-to-use loose powder leaves a beautiful airbrushed finish, subtly colour correcting and highlighting and leaving a translucent veil of colour on your skin – so you can bake without the cake!
To suit your skin tone, there are eight sweet treat-inspired shades to choose from, including:
Cupcake
Banana Bread
Cinnamon Bun
Coffee Cake
Sugar Cookie
Pound Cake
Blondie
Kunafa
I posted a sneak peek and a first look at Huda Beauty Easy Bake loose powder 3 days ago on Instagram. Just make sure you are following me there so you won't miss the sneak peek I also post on Instastories. 🙂
Along with this collection of loose powders, Huda Beauty will also release a line of concealers and a dual ended brush. Everything will be launching on 2 July and will be permanent products.
Actually the newest launch of Huda Beauty is represented by the two Matte & Strobe Lip Sets. They are currently available to shop HERE!