Hello lovelies!
I was very excited about the launch of the new Tom Ford Lip Lacquers that I was actually at the counter right when they launched. I purchased Tom Ford Pussycat and Violet Fatale, both being matte finish shades. These were my most favorite shades. You can see live swatches of Tom Ford Lip Lacquers HERE on Instagram. A These new lacquers come in three finishes: Matte, Metal and Patent (glossy). You can see swatches of all the shades in this post.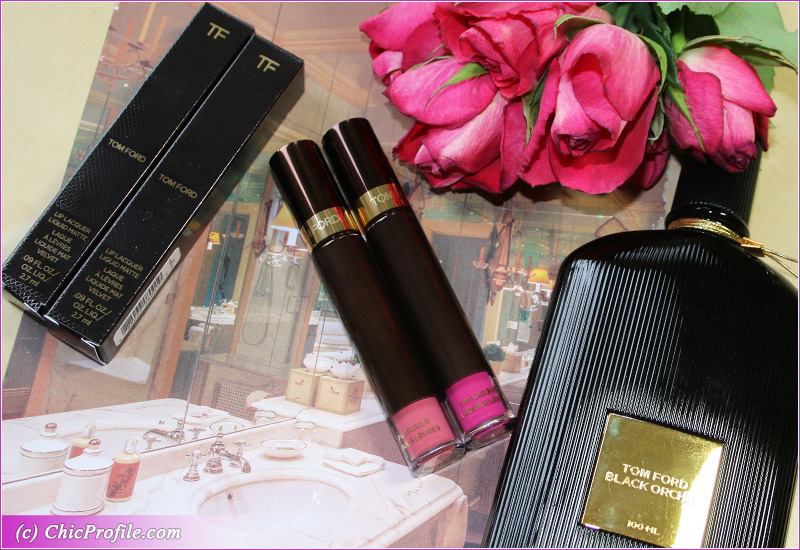 Where to buy:
U.S. – Now at Saks, Neiman Marcus, Nordstrom
UK – Now at Selfridges, Harrods, Harvey Nichols
Tom Ford Lip Lacquers Review
You know me as a lip gloss gal so obviously I was more excited to try out the new Tom Ford Patent finish of the new Lip Lacquers. I wanted something with high shine and intense pigmentation, but in the end I choose the matte finish. Why?
While the formula is very luxurious, rich and creamy, the Patent finish shades didn't really call my name except #08 Molten Orchid which you can see me wearing it here (swipe for more photos).
I loved the color but the texture didn't agree with my taste. It felt thick and very tacky, clinging on my lips. The finish was beautiful but I just couldn't see myself wearing this formula. I have to be honest and say that the color lingered quite a while on my lips, but didn't feel comfortable to me. I'm a lip gloss gal as I said, but a heavily sticky or tacky texture is not my thing. You can press a tissue over your lips to reduce this sensation and you will still get a lot of color pigment. I wanted something that felt comfortable on my lips so that's when I decided to give the mattes a try. I believe that all the patent finish lip lacquers have deliver a full coverage and wore pretty well so if you are OK with a tacky consistency then go for it!
Tom Ford Violet Fatale (05) Lip Lacquer Liquid Matte ($54.00 / £40.00 for 2.7 ml / .09 fl oz) is a medium violet-pink with cool undertones and a matte finish. It has a good color payoff being opaque on the lips in one coat. It's a color that will easily complement any skin tone and will add elegance and style to any makeup.
I really love this shade. I love the sophisticated look that it gives me and how it complements my light skin tone. The consistency is creamy, but lightweight, gliding easily and evenly across the lips. It applies very well, doesn't look streaky on the lips and barely sets into lip lines. It's still a matte finish in the end but I like that it doesn't make my lips appear dry. I tend to keep away from matte lip products but I really enjoy wearing this colors. It has a velvet-matte texture which takes a bit of time to dry to a matte finish.
The drying sensation was barely there throughout the wear, starting to make its presence known after 4 hours. There are times when I easily forget that I'm wearing something on my lips, especially a matte finish. I had about six hours wear as I needed to retouch the color after I had a meal.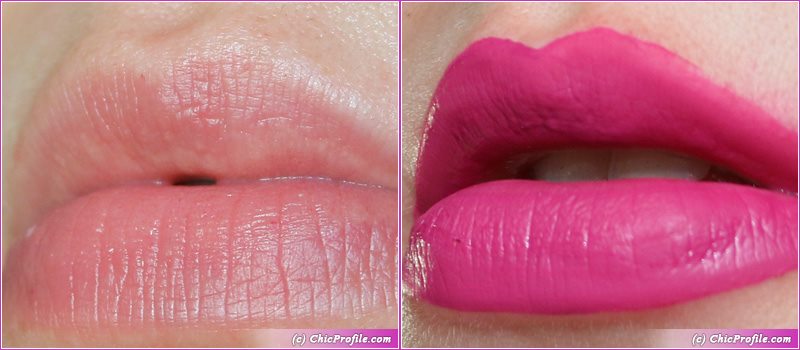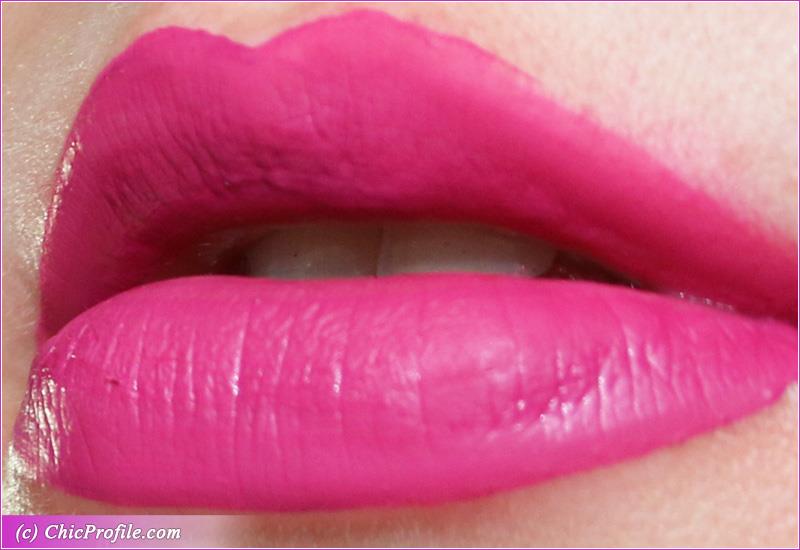 Tom Ford Pussycat (02) Lip Lacquer Liquid Matte ($54.00 / £40.00 for 2.7 ml / .09 fl oz) is deep rosewood with neutral to slightly warm undertones and a matte finish. It had the same powerful color pigment and looked fully opaque on the lips in just one swipe.
I see this color as a classic one, being wearable from day to night time but any skin color. While I loved the pigmentation and how flawlessly it applied on the lips, I ended up not liking the result. Can it be the color or the slightly different formula?
Tom Ford Pussycat started to emphasize my lip lines right after about 30 minutes. The longer I wore this shade, the dryer my lips appeared. I can't definitely explained it, as I moisturized my lips prior applying the Lip Lacquer. I didn't feel this sensation with Violet Fatale but surely did feel different with Pussycat.
My lips looked very dry and after an hour I had to apply a lip balm on top so I can give them some moisture. I'm really curious if you guys purchased this shade and had the same experience. I tried wearing it a couple of times, but the result is the same. The formula sinks into my lip lines and even though the consistency feels very light, it simply dries my lips.
I tried to keep this shade on my lips for about 4 hours, moisturizing my lips every hour, but I just gave up in the end.
I do like the packaging, is luxurious and well made. The doe-footed applicator really gives a precise application and its shape helps glide easily across the lips. I just need to dip the applicator one time to get enough amount of product for a single application.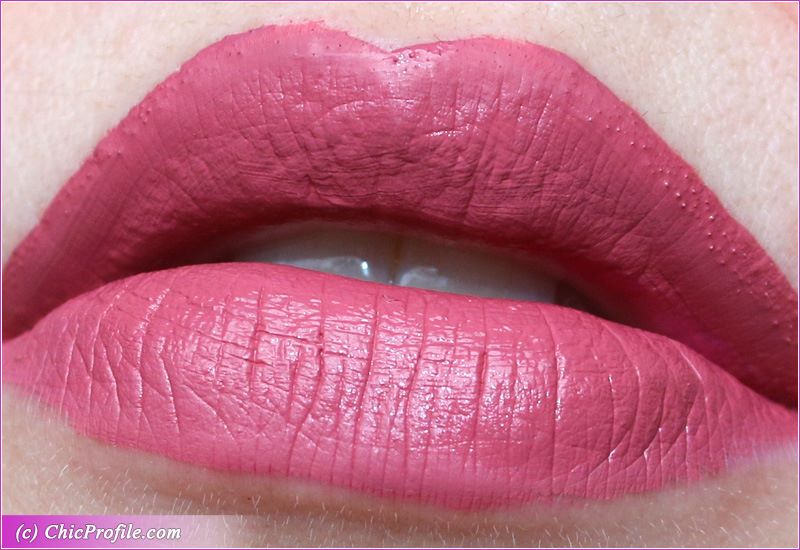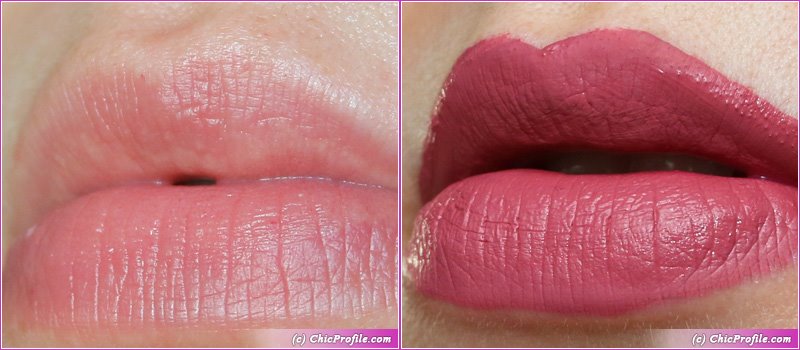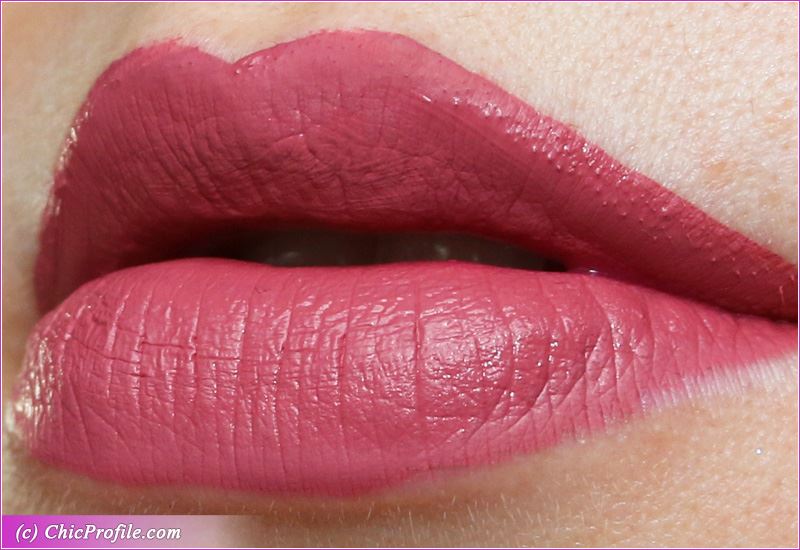 Tom Ford Lip Lacquers Final Thoughts
I do feel the product is a bit on the expensive side as a lip lacquer. You really have to be in love with the shade you are buying and my advice would be to also check it out in the store. Just apply it on your lips and see if you are comfortable with the formula.
A beauty junkie like me can easily tell you to shop for it but I also think there are many great lip lacquers out there that are cheaper. I'm also a fan of Huda Beauty and her liquid matte lipsticks are very good, not to mention cheaper. If you like Tom Ford then just go for these new Lip Lacquers but I personally don't see them having such a high quality comparing to other brands, that would reflect the price.
I would be very interested in what you guys have to say. What colors did you guys get and how you feel about these three finishes.
SHOP THIS POST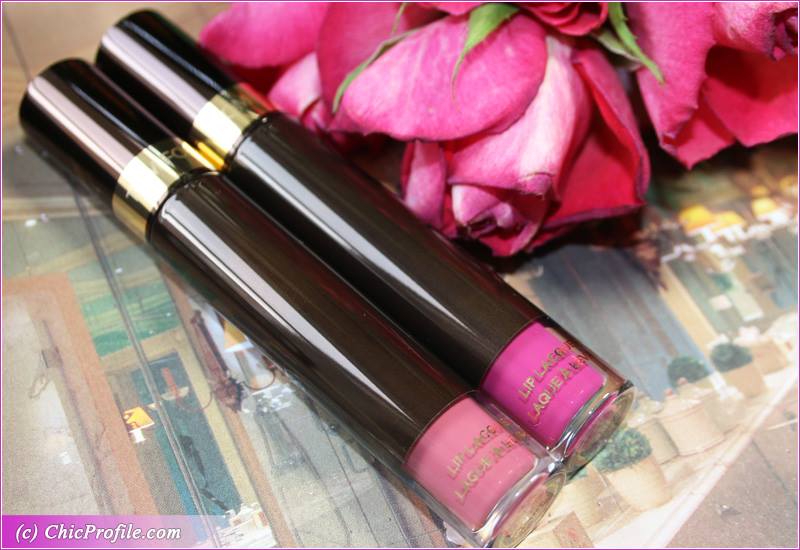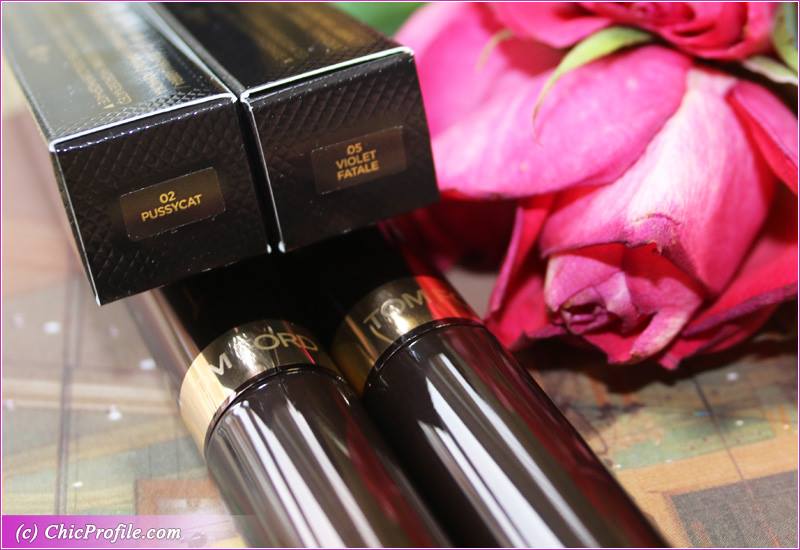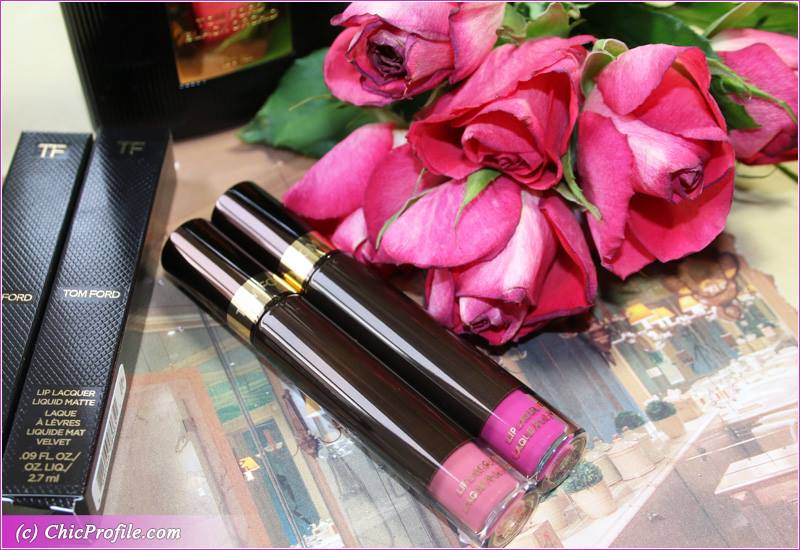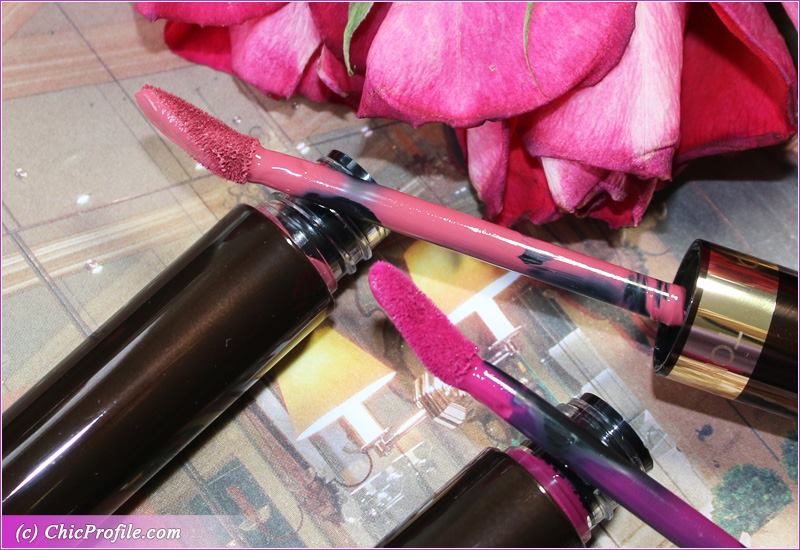 Tom Ford Lip Lacquer Swatches under white neon light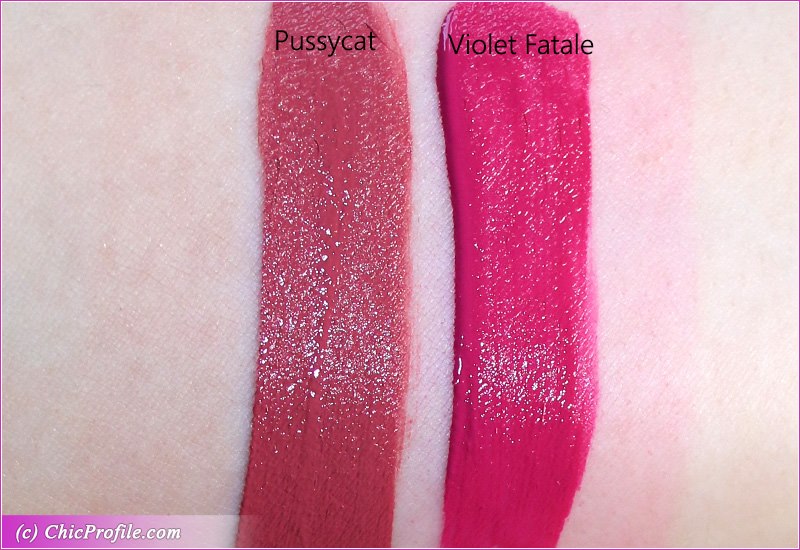 Tom Ford Lip Lacquer Swatches under natural light