Hello sweeties!
This Spring we are in for a treat with the new Tom Ford Extreme Collection. As I said the other day, this is just the first part of Tom Ford Spring 2018 Beauty Collection. There are a lot of more new products coming our way in May 2018. So if you are addicted to Tom Ford's lipsticks, then wait to see what they'll have in store for you later this year.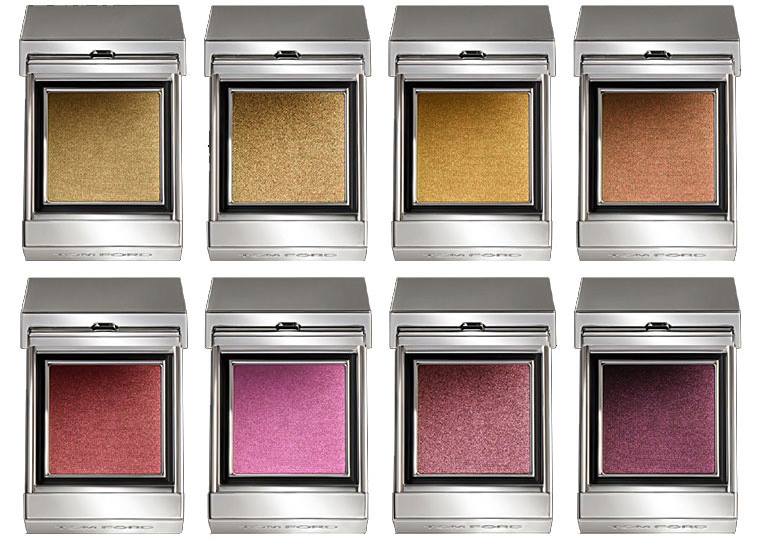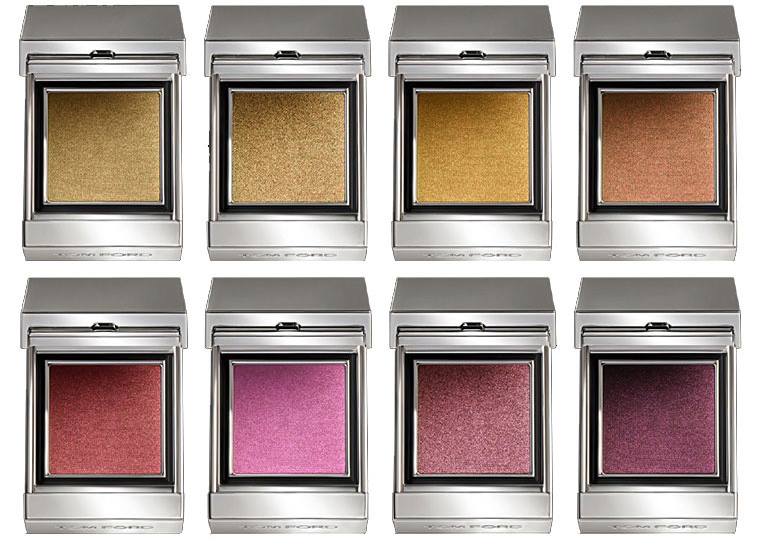 Availability
U.S. Launch Date – 5 March at Sephora, Nordstrom, Neiman Marcus, Tom Ford
UK Launch Date – March 2018 at Selfridges
Tom Ford Extreme Collection Spring 2018
TOM FORD introduces the TOM FORD EXTRÊME COLLECTION, a series of special edition color cosmetics and future classics. A pure iteration of Tom Ford's unconstrained vision, Extrême beckons experimentation with a lineup of the new must-haves for eyes, lashes and brows to create the coveted futuristic Tom Ford look. Every shade is a statement unto itself, with a daring element of limitless discovery, inciting the wearer to push and invent new extremes. Encased in sleek, reflective chrome tone packaging, the Extrême Collection features luxe color and flawless form, to create the future look of the Tom Ford woman.
Tom Ford Shadow Extreme – $39.00
TOM FORD SHADOW EXTRÊME is a light-reflective, long-wearing shadow that mimics the look of melted metal in two distinct finishes—micronized glitter, which gives a lustrous, opulent finish, while a bolder, shinier look is achieved with a foil finish. Longwearing polymers ensure each shadow glides an ultra-thin, water-resistant gloss of color effortlessly onto lids. Twenty clutch-sized eyeshadow singles, from shimmering sapphire and silver to fabulous fuchsia and lemon, are housed in a mini-mirrored compact, finished in reflective chrome tone packaging, a signature for the Extrême collection.
TFX2

Gold

TFX20

Gold

TFX14

Bright gold

TFX4

Copper

TFX5

Garnet red

TFX3

Fuchsia

TFX15

Pink

TFX12

Dusty rose

TFX16

Lavendar

TFX13

Red-blue

TFX7

Deep purple

TFX8

Teal

TFX17

Teal

TFX6

 Violet

TFX9

Sapphire blue

TFX18

Khaki green

TFX11

Emerald green

TFX1

Silver

TFX19

Silver

TFX10

Black
Lash & Brow Tint – $49.00
TOM FORD LASH AND BROW TINT coats lashes and brows and defines eyes with dramatic, gilded effects. Buildable, molten color formulas come in four intense, amplified shades; blue, bright aubergine, iconoclastic turquoise and polished copper. Experiment with abandon with these lash tested and brow-approved formulas, intended for versatility of mixing and matching for limitless eye and brow looks. Premiering in the signature sleek reflective chrome tone packaging of Tom Ford Extrême.
TFX21

Blue

TFX24

Copper

TFX22

Magenta

TFX23

Turquoise
Enjoy more photos…