Hello beauties!
SUQQU Ryougetsu Designing Color Eyes is the newest palette of the brand part of SUQQU Spring 2018 Makeup Collection. You've already seen what products I have from this collection so you can search the reviews on the blog. You can still check out my Instagram Highlights videos about SUQQU Spring 2018 collection where I present the products that I got.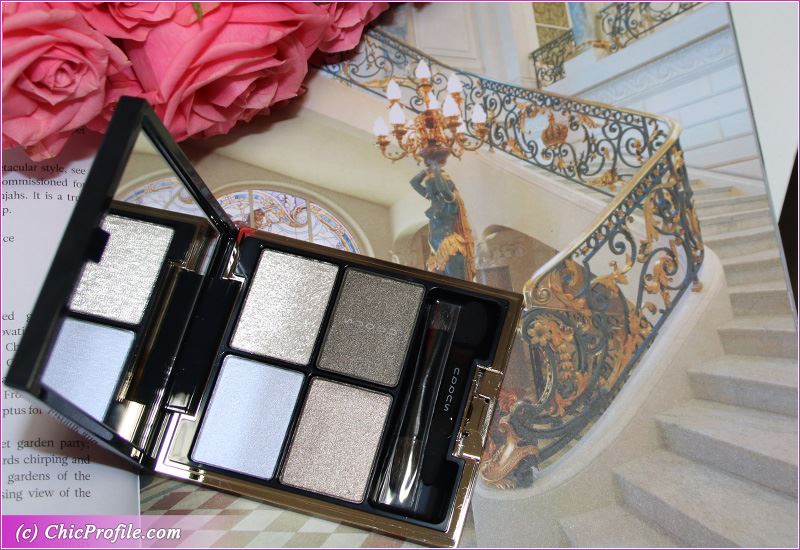 Don't forget to access my PATREON PAGE if you want to support me as an independent blogger and Chicprofile, but also to get the latest scoops on Upcoming Makeup collections before anyone else. I post exclusive content only for my Patrons! 🙂
Where to buy:
UK – Now at Selfridges, Harrods

SUQQU Ryougetsu Designing Color Eyes Review
SUQQU Ryougetsu (09) Designing Color Eyes (£46.00 for 5.6 g) is an icy grey with silvery moonlight. It is a striking looking combination of grey and khaki, overlaid with a silvery sheen like moonlight on the surface of a lake.
I'll be brutally honest in sharing my opinions about this palette. So, I'll confess right from the start that these colors are not among my favorite. It's just my personal preference that I'm not drawn to these shades. I did wear them a couple of times and I posted my looks on Instagram.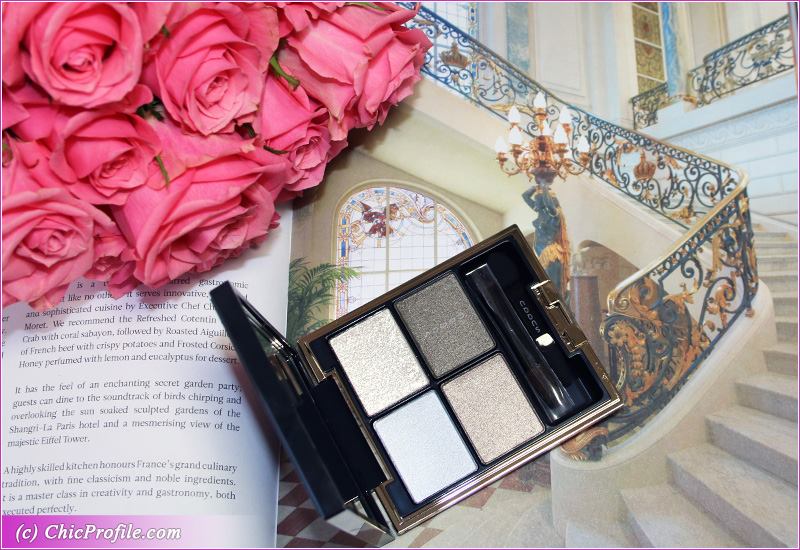 I won't argue the quality of this palette though. I was so impressed by the quality formula. The only one that performed a bit poorly is the icy silver shade (top right corner). It had a sheer coverage with bit of a dry formula. The sparkle was a really nice touch, a bit gritty in the pan but looked nice applied on the lid.

I wore this color to add luminosity to my makeup. The best way to apply this shade is by using your finger and simply apply it on the lid. With the brush, even with a dampened brush the sparkle didn't show on the lid. I got a better color payoff when I used  my finger instead of the brush. I had very minor fall out. The shade wore well on me for about 5 hours.
RELATED: SUQQU Hanairoka Pure Color Blush Review, Swatches, Photos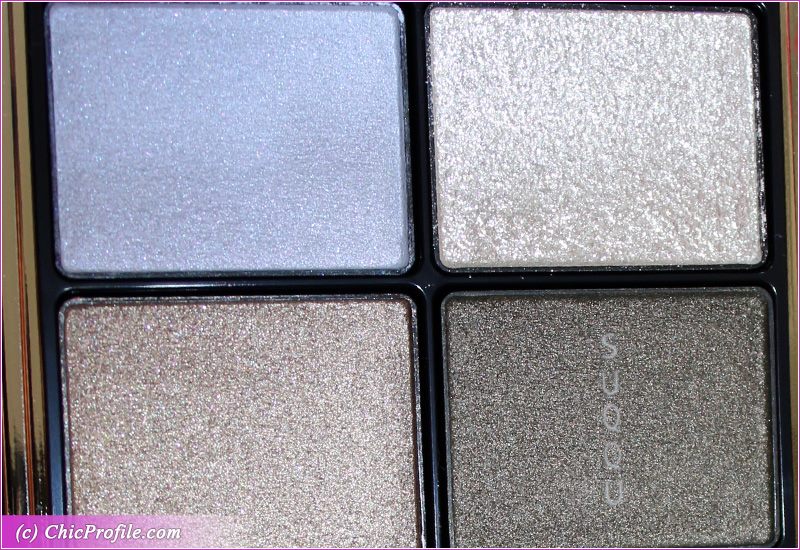 The other three eyeshadows had a super smooth and silky formula. They had a good color payoff, being easily buildable to an opaque coverage. I find that SUQQU eyeshadows are not super pigmented in one layer, but you can totally go fully opaque with the second layer. I don't even think they were meant to be so strong and pigmented. They apply nicely, without any fall out and are easily blendable.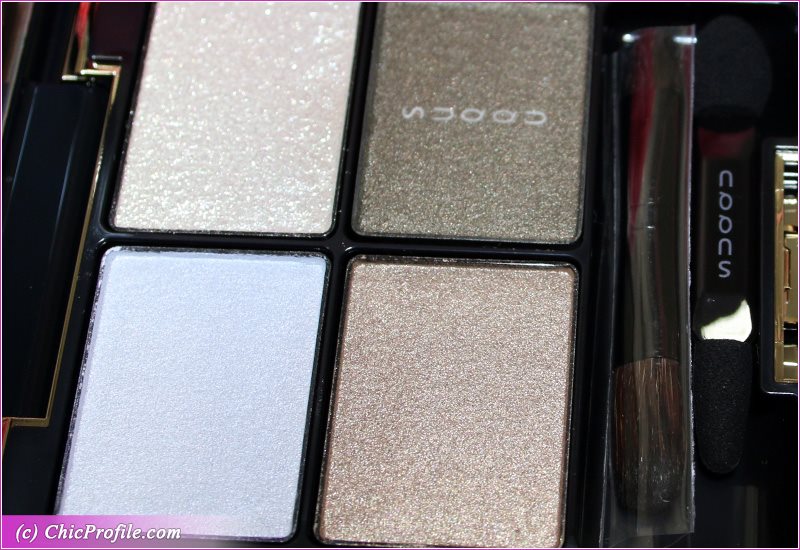 The rest of the shades wore about 8 hours on me without creasing. I like how well they perform and adhere on the skin even when I'm not using an eyeshadow primer or base. They don't crease or look patchy at all. The formula is enriched with silicone-coated powders and amino-acid coated pigments.
SUQQU Ryougetsu (09) Designing Color Eyes gives a flawless graduation with a natural definition to the eyes. Is the kind of eyeshadow palette that you can wear on a daily basis.
The packaging reflects a black luscious case with a golden bottom and a mirror inside along with a mini dual-ended brush applicator. The palette snaps shut and looks very elegant and stylish.
SHOP THIS POST

SUQQU Ryougetsu Designing Color Eyes Swatches in sunglight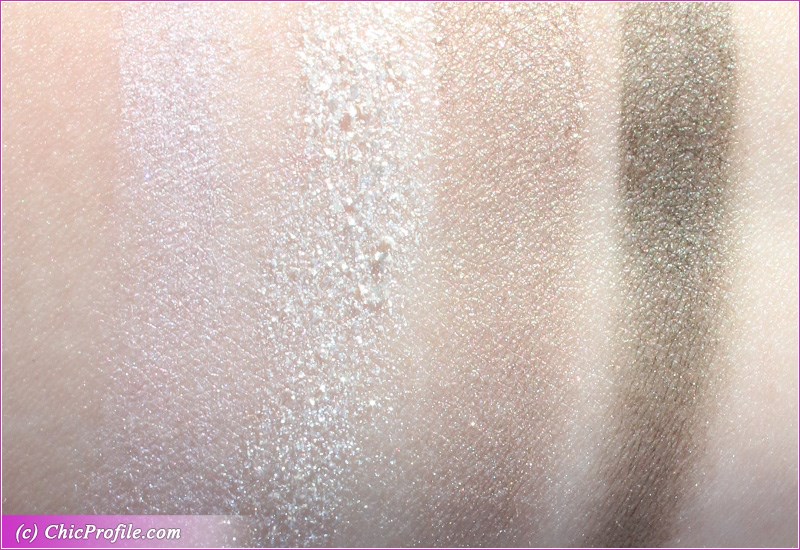 SUQQU Ryougetsu Designing Color Eyes Swatches under white neon light