Hello lovelies!
As you probably know Senna Midnight Wine Collection for Fall 2013 was launched earlier this month and because I have received all the products I want to give you a quick preview and show you the swatches. The collection is quite small and features only 8 products but they are essential to created the Ravishing Ruby and Neo Copper looks. I've always been into autumnal shades when it came to eye makeup and I was so happy to discover the two new beautiful shades of the eye color.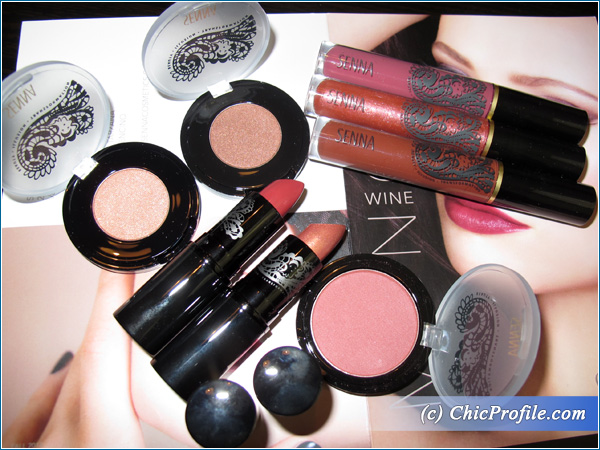 The Ravishing Ruby look uses intoxicating berries, gilded bronzes on smoldering eye and sumptuous intense ruby red lips while Neo Copper is all about glimmering bronze and copper colors that glaze the face with a volcanic patina. I've already tested most of these products and I will post my reviews in the following days starting with the 3 new lip lacquers.
Senna Cosmetics kept its elegant packaging the same for this collection even though I admit I wanted to see the products with a different packaging style.
Availability
Now @sennacosmetics.com
Senna Midnight Wine Collection Fall 2013
Eye Color – $18.00
Coppertina Glow – gold sparked copper
Cordovan Glow – bronzed wine
I played with these two colors a few days ago when I photographed and swatched the entire collection and I want to say they are pigmented used even without an eyeshadow base and reflect subtle gold shimmer. They are wonderful autumnal eyeshadows, suitable to be used by every skin color, complementing every eye color. I want to test them so more before I'll post my full review but I really like their texture and pigmentation and they way they apply so easily and smoothly.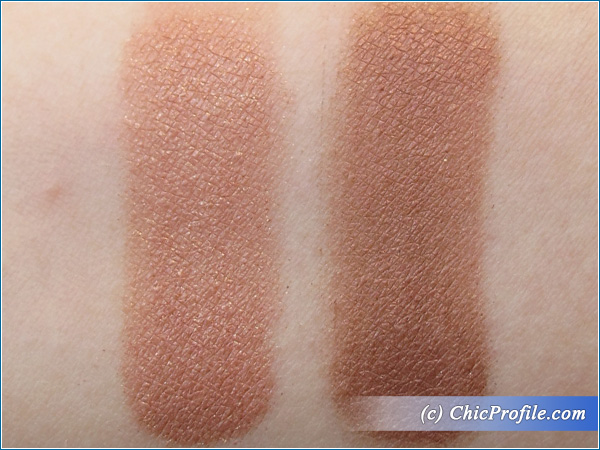 Coppertina, Cordovan – Eye Colors Swatches
Cream Lipstick – $20.00
Beautiful Bronze – golden bronze glow
Ruby – deep wine
I just swatched these shades and I haven't worn them yet on my lips but as a first impression I'm telling you Beautiful Bronze was love at first sight when I saw it swatched on my hand. I wasn't impressed by Beautiful Bronze when I saw the color in the tube but once I swatched it on my arm I was mesmerized because it looks more like a pigment rather than a lipstick. It is very pigmented and has a golden bronze metallic shine that makes me crave an eyeshadow or a pigment in the same shade. Ruby is very pigmented and dramatic deep wine which is more suitable for those with medium or dark skin tones.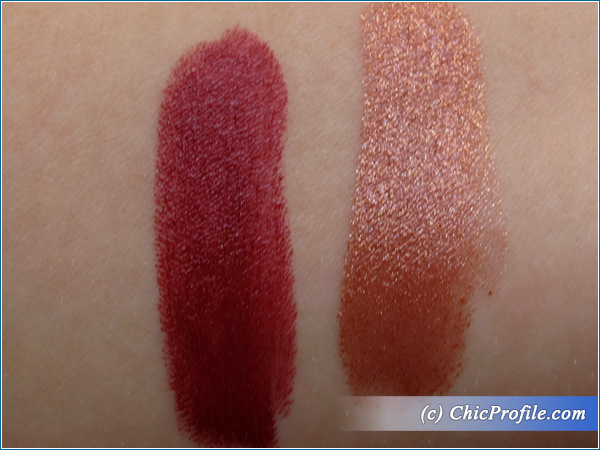 Ruby, Beautiful Bronze – Creme Lipstick Swatches
Lip Lacquer – $20.00
Blush Wine – glowing rose
Leather – rich cocoa brown
Mulberry – mauve wine
I will post the individual reviews for these shades this week as I have been wearing them a lot for the past few days. There's a shade for every skin color and my favorite is the Blush Wine which looks lovely and complements my light skin tone. Leather is definitely the darkest shade and I've been wearing it on my lips today but it will look better on someone with darker, olive or even medium skin tone. Mulberry is also pigmented and has a luscious finish but it's more like a creme lip lacquer without shimmer or sparkles.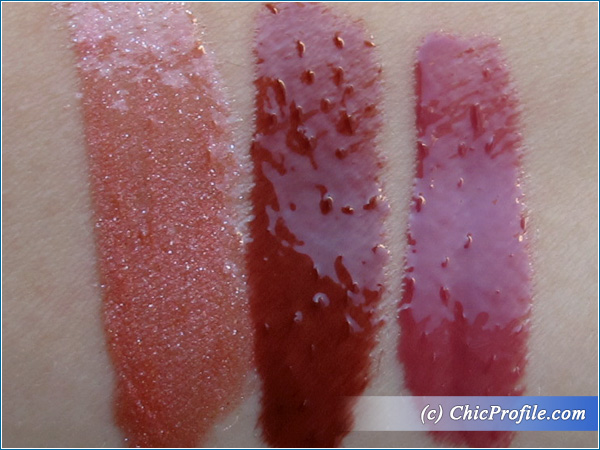 Blush Wine, Leather, Mullberry – Lip Lacquers Swatches
Sheer Face Color – $18.50
This color look a bit dark in the pan and lighter skin tones like me maybe frighten by it at first but it's a sheer berry shade, easily buildable if you want to obtain a more intense color if you have a medium or dark skin. I just swatched Moonberry on my arm and I expected a very pigmented shade right from the first layer but it wasn't like that. I had to apply 3 layers to get the intensity shown in the photo so even if you have a lighter skin you can still use this shade. My new Senna Powder Point 33 Brush was perfect for this job as it doesn't pick up to much product and allows me to build up the color.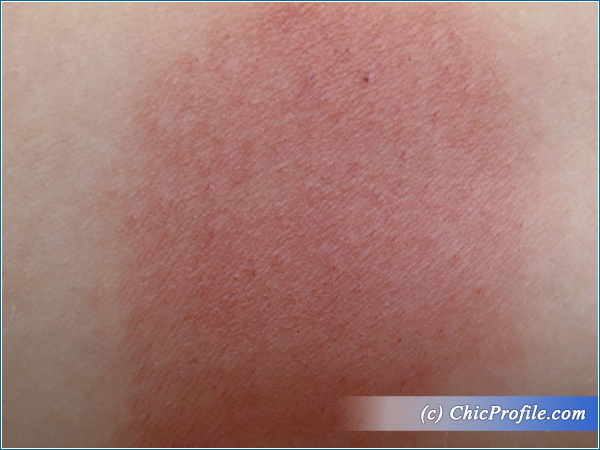 Enjoy more photos…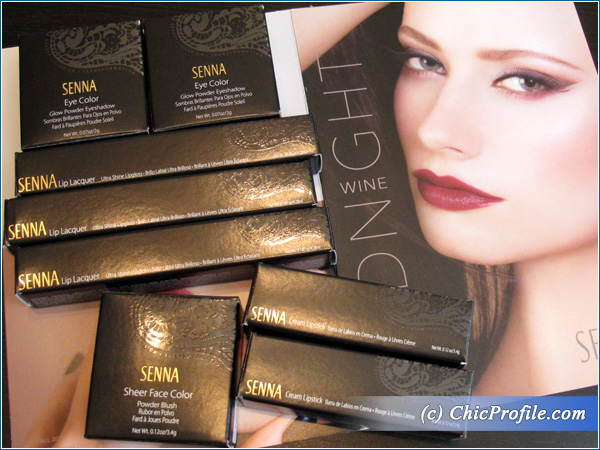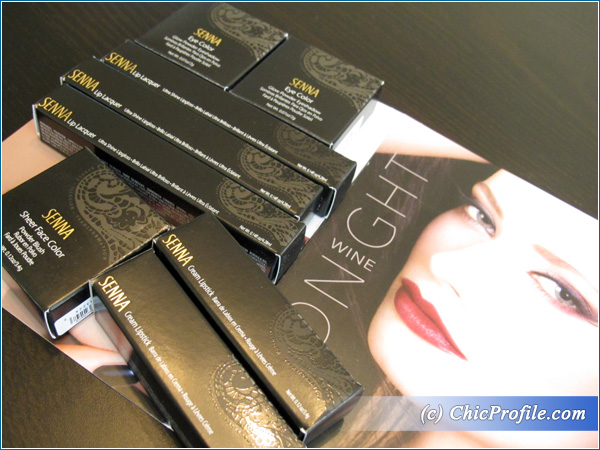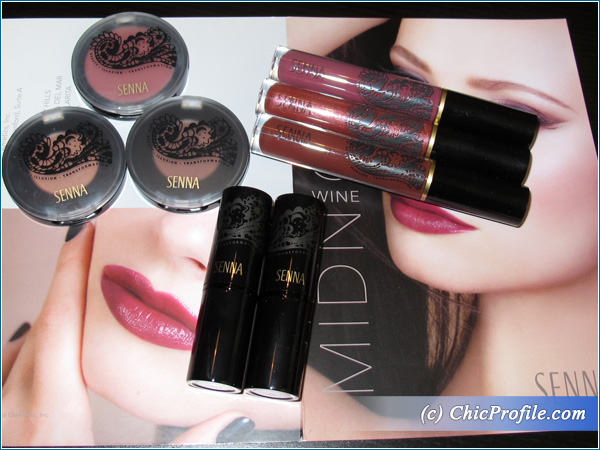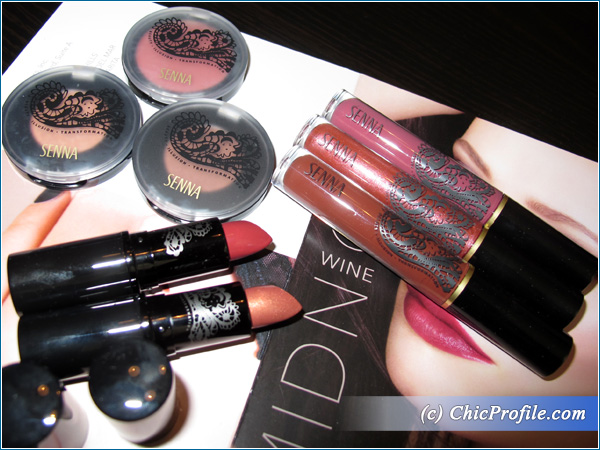 What do you think of this collection lovelies? Did you buy any of these products yet and if so which one?