Hello lovelies!
As you probably know Senna Midnight Wine Collection for Fall 2013 was launched earlier this month and because I have received all the products I want to give you a quick preview and show you the swatches. The collection is quite small and features only 8 products but they are essential to created the Ravishing Ruby and Neo Copper looks. I've always been into autumnal shades when it came to eye makeup and I was so happy to discover the two new beautiful shades of the eye color.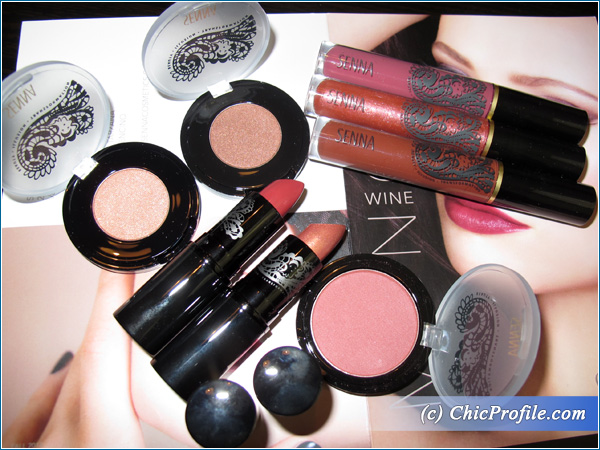 The Ravishing Ruby look uses intoxicating berries, gilded bronzes on smoldering eye and sumptuous intense ruby red lips while Neo Copper is all about glimmering bronze and copper colors that glaze the face with a volcanic patina. I've already tested most of these products and I will post my reviews in the following days starting with the 3 new lip lacquers.
Senna Cosmetics kept its elegant packaging the same for this collection even though I admit I wanted to see the products with a different packaging style.
Availability
Now @sennacosmetics.com