Hello pretties!
Rouge Bunny Rouge is launching their first ever Beauty Box and I couldn't be more excited to hear it. Presented in the super elegant Neo-Victorian Petite Present Box, RBR Beauty Box will feature full size products as well as deluxe samples or collectable goodies. The first edition is launching this very month while many more are expected throughout 2017. 🙂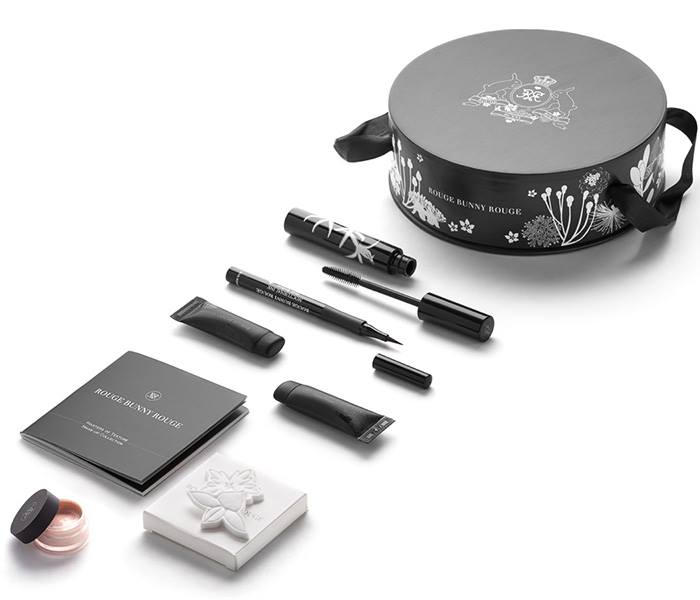 Availability
International Launch Date – February 2017 online @rougebunnyrouge.com Use RBR-CHICPROFILE20 code to receive 20% discount at RBR boutique 
Rouge Bunny Rouge Beauty Box 2017
There is no subscription programme. Only the content of the box is based on the classic beauty box concept, with each RBR Beauty Box featuring a lovely set of original products, travel-size miniatures, samples and collectable goodies. Indifferent to short-lived fads, each RBR Beauty Box celebrates a moment of timeless style. At its heart: a certain attitude, a certain gesture, a mood. Our creative team spent a long time selecting the perfect products for each of the seasonal boxes that will all be released with a different beauty theme.  And so, designed to help you resist the wintery ennui and languor that come with the cold weather, our inaugural RBR Beauty Box "Winter" will cheer up the wintery mood with some lovely products for elegantly defined eyes and smooth, glowing skin.
The first RBR Beauty Box* edition "Winter" is worth more than €70, will be a selection gift with purchase only and contains:
For long-lasting, expressive eye make-up:
Satin Eyeliner NOCTURNAL INK, 'Blue Roan' – original size
Modelling Mascara WITCHERY, 'Midnight' – original size
Mood: black tree branches calligraphic and dramatic against early darkening blue sky
For soft, smooth, dewy skin in the midst of winter:
Aqua Primer PRELUDE IN THE CLOUDS – miniature
Bronzing Glow Liquid AS IF IT WERE SUMMER STILL… – miniature
Highlighting Liquid SEAS OF ILLUMINATION, 'Sea of Tranquillity' – sample
Mood: the intimate warmth of naked skin, lit by dozens of candles in silver candelabra
To fill your boudoir with your favourite fragrance:
Delicate Flower Duo, hand-crafted, unscented plaster flowers – original RBR collectible