Hello beauties!
Today I'm reviewing Pat McGrath Christy, Elson 2, Guinevere MatteTrance Lipsticks, probably one of the best matte lipsticks formulas out there. Well, I got these three beautiful shades here that are perfectly matching my latest Path McGrath Parmagel Ultra Lip Pencils (review, photos). If you love a matte lip color but you still haven't found the perfect formula, here are some winners from this category.
You know I rarely wear matte finish lipsticks and when I do, I'm always going back to the same 2 or 3 brands maybe. Since I've worn some of Pat McGrath MatteTrance lipsticks, I have definitely added them to my list.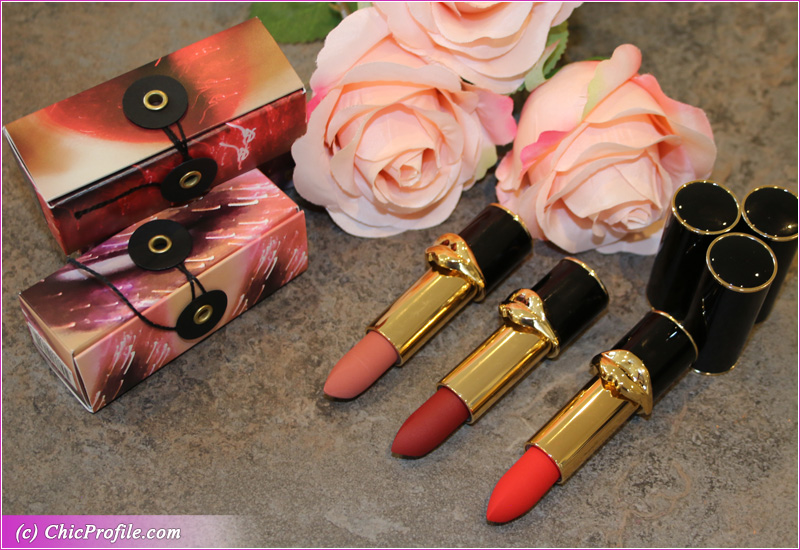 Where to buy:
U.S. / UK / International – Now at Pat McGrath, Net-a-Porter, SEPHORA
Pat McGrath Christy, Elson 2, Guinevere MatteTrance Lipsticks Reviews
I don't know about you but for me things are simple when it comes to matte lipsticks. I just need 3 things: don't emphasize my lip lines, feel comfortable to wear and don't dry out my lips. Adding a light, creamy formula, long lasting color and more features will just make me look picky. I mean there's hardly a lipstick out there who has them all. Pat McGrath MatteTrance lipsticks are so close to perfection though.
As long as a matte lipstick doesn't feel and look dry on my lips and doesn't leave them looking like a raisin at the end of the day, then I'm pretty happy with it. I don't want to have to use a lip balm or lip treatment for the next day just restore the look of my lips, hydrate them and make them soft again. Can't you just look matte without making my lips feel matte and dehydrated? Looks like Pat McGrath MatteTrance Lipsticks are up to the tasks.
If you read the official description of these lipsticks, you'll think you have found the holy grail of matte lipsticks. It goes like this: "A richly pigmented lipstick that adorns lips in a lightweight veil of opaque color for a modern, matte finish." I had to put them to the test and see if that's really true as I don't believe in pretty words.
What I did believed in at first glance is this luxurious, gorgeous packaging. Each lipstick comes in a black-lacquered couture case accessorized with a sensual golden lip. The packaging only screams to me, luxury, high price and quality. The first two are definitely true so let's go for the quality control.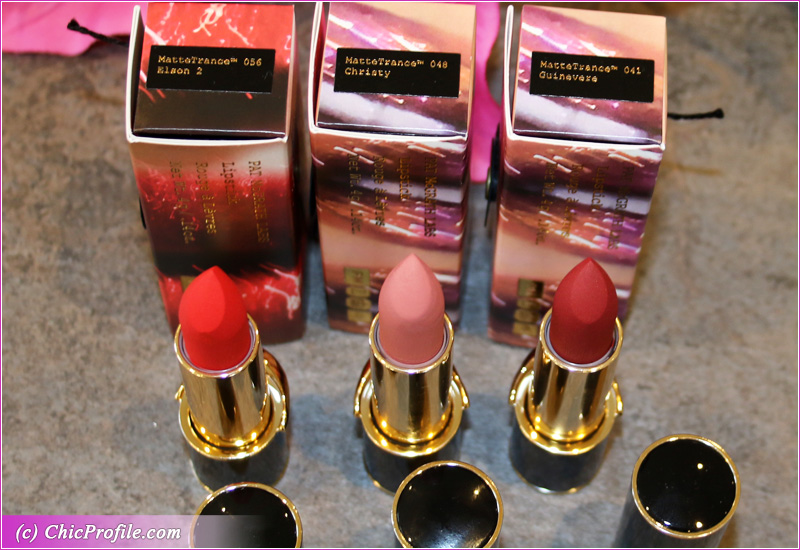 Pat McGrath MatteTrance Lipsticks Shade by Shade Review
Pat McGrath Christy MatteTrance Lipstick ($38.00 / £35.00 for 0.14 oz.) is a medium pink-beige with nude, slightly warm undertones and a matte finish. It had a great color payoff, being opaque on a single application.
The color applied evenly and easily without dragging or tugging on my lips. The consistency is very creamy and feels so lightweight which honestly took me by surprise. I would say that right after I applied the color, the finish was more like a subtle sheen, rather than a true matte. After an hour or so it became more of a natural matte, without looking very harsh.
The texture was just a little bit slippery and considering it's a lighter color it got a bit into my lip lines. It was noticeable only from a close-up distance, otherwise you won't even notice it.
I got around of five and half hours wear with this shade. Throughout the wear my lips felt slightly hydrated with a very comfortable feeling. Once the color wore off my lips were still soft and smooth.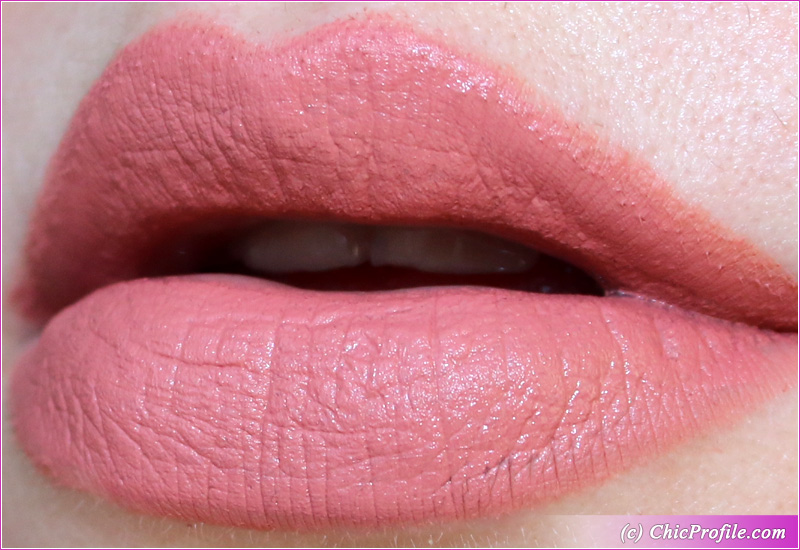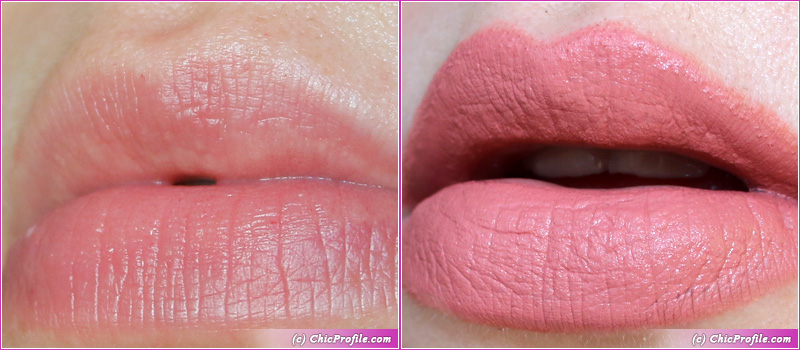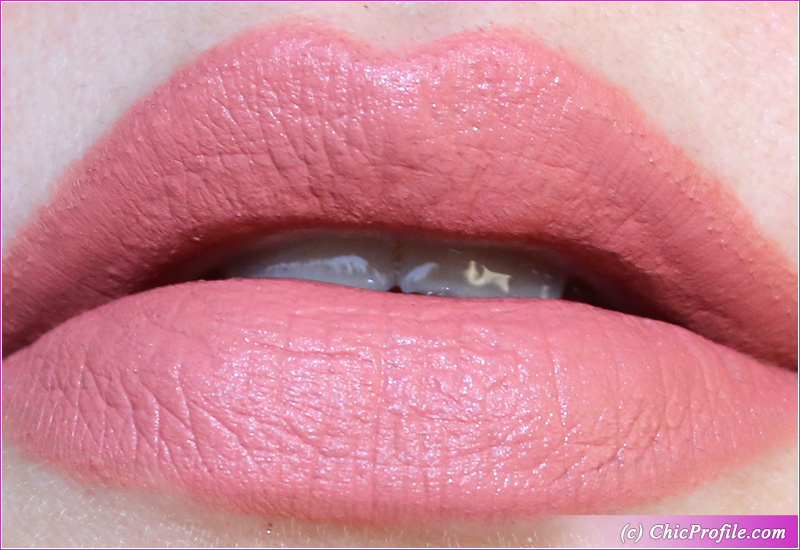 Pat McGrath Elson 2 MatteTrance Lipstick ($38.00 / £35.00 for 0.14 oz.) is an intense, medium orange-red with warm undertones and a soft matte finish. It has a fantastic color payoff with a rich and intense color that is opaque in a single layer.
If you love wearing a red, bold lip then you should definitely try out Pat McGrath Elson 2. The color applied evenly and smoothly without tugging my lips. The texture was lightweight, giving me a comfortable feel throughout the wear. I honestly felt I was wearing nothing on my lips most of the times, but I just couldn't ignore this fiery color. 🙂
From the soft, semi-matte finish it had in the beginning it dried down to a completely matte within an hour of wear. The consistency was creamy and velvety, adhering very well onto the lips. I felt it slightly moisturizing during the wear and even after the color wore off seven hours later I didn't felt my lips dehydrated.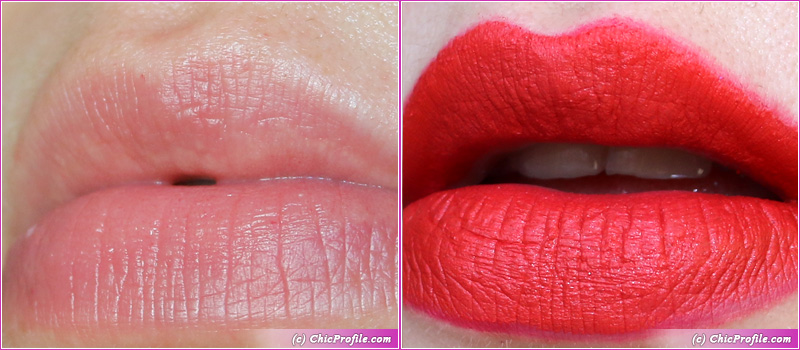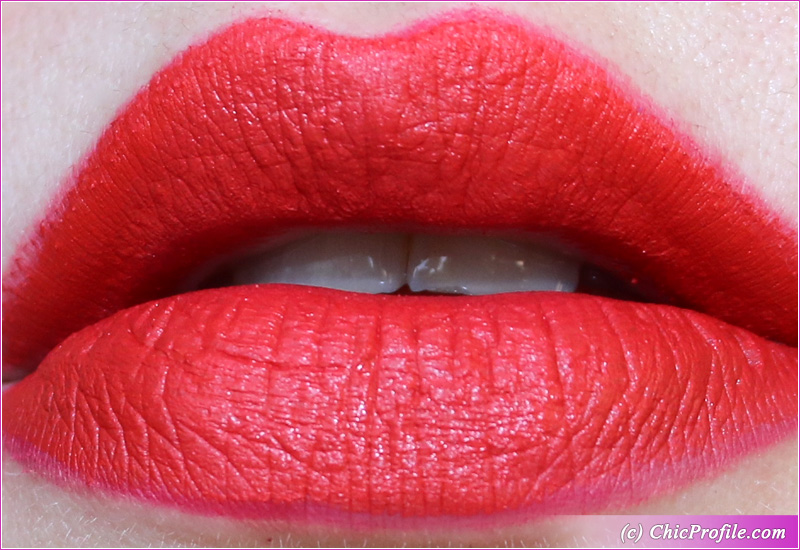 Pat McGrath Guinevere MatteTrance Lipstick ($38.00 / £35.00for 0.14 oz.) is a dark, blooded crimson with slightly warmer undertones and a satin finish. The pigmentation was fantastic as the color was opaque in a single layer. From the first layer the color was rich and intense. You can even apply it with a light hand and still get a great pigmentation.
The consistency was creamy and velvety and glided evenly across my lips. The satin finish turned into a semi-matte an hour later. Throughout the wear I felt this formula so lightweight, almost like I had bare lips. It gave me a slightly moisturizing sensation while worn so I didn't have to worry about my lips looking dry. I had around seven hours wear with this color which left a stain behind.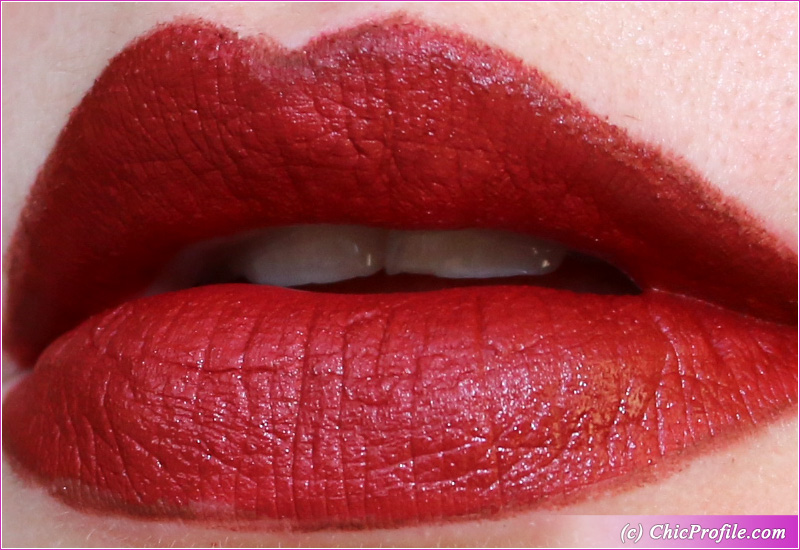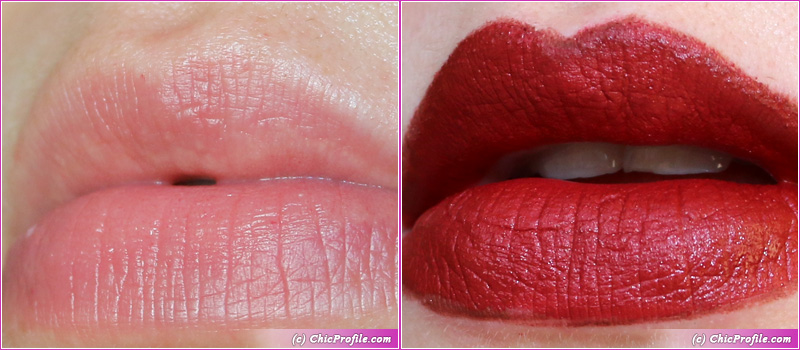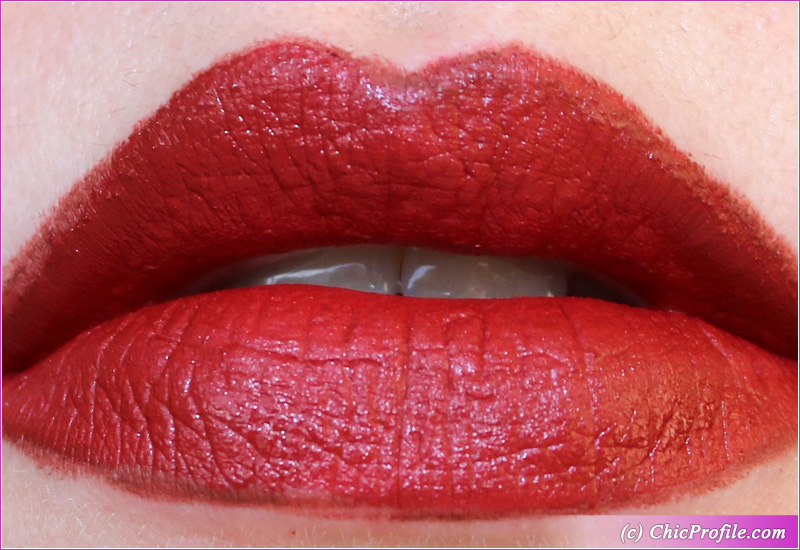 I mentioning that I received these products in PR so I encourage you to test them in person if you can or read several reviews before you buy them. Only if you trust my recommendations and my reviews please feel free to purchase them online.
SHOP THIS POST
Enjoy more photos…