Hello beauties!
Here you are have more than a sneak peek of NARS Hot Tryst Blush Palette. I got swatches for you right after the jump so keep on reading! This palette will be part of NARS Holiday 2018 Collection but at this moment I don't have a launch date.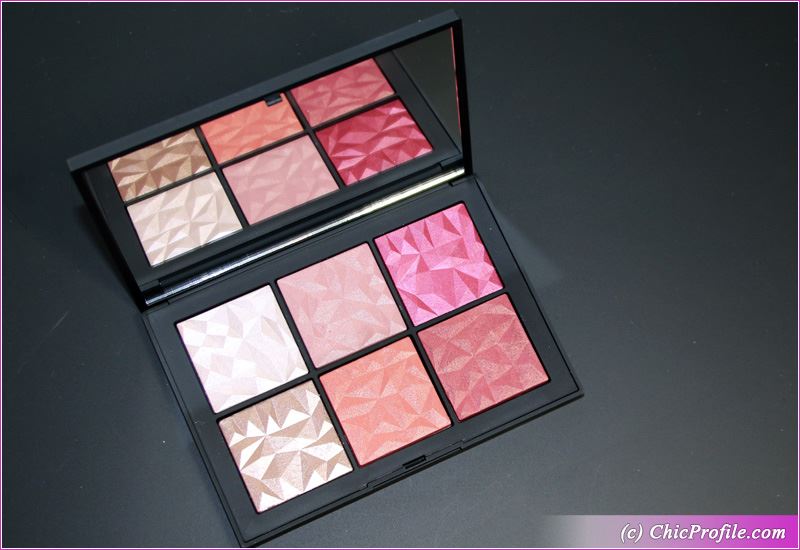 Availability
U.S. Launch Date – Launching soon at Nordstrom, Neiman Marcus
NARS Hot Tryst Blush Palette
The palette is housed in a metallic silver, spiked compact for a special, standout touch and embossed with red NARS letters. I'd say is a bit similar to NARS Orgasm Infatuation Palette that is already available for purchase.
I'll try to post my review ASAP but as a first impression I'd say the palette is flattering for all skin tones. As a light skin tone I personally have only two shades that I would use from this palette as a blush and one as a highlighter. Again, this also depends on my personal preferences, but I don't usually like very pigmented blushes.
Some of the shades are more sheer while others look more pigmented so you have a pretty good variation. Basically the palette features two highlighters and four blushes. The colors in the middle are the ones that I'd use as a blush, while the top left color I'd use as a highlighter.
I do love the other shades as well but I'll just choose to wear them differently, because they come up to intense on my skin. You also have a good variations of finishes as well. For the time being I'll leave you with the swatches bellow and head over to prepare my review. 🙂
What do you ladies think of this palette? Is it a product that you are looking forward too? 🙂
UPS! I almost forgot…ha ha. Don't forget to check out my #igtv channel as I posted a video with live swatches for this palette. Make sure to browse around my Instagram profile and #igtv as I also posted live swatches of other holiday 2018 products. Have fun watching and DM if you have any questions! 🙂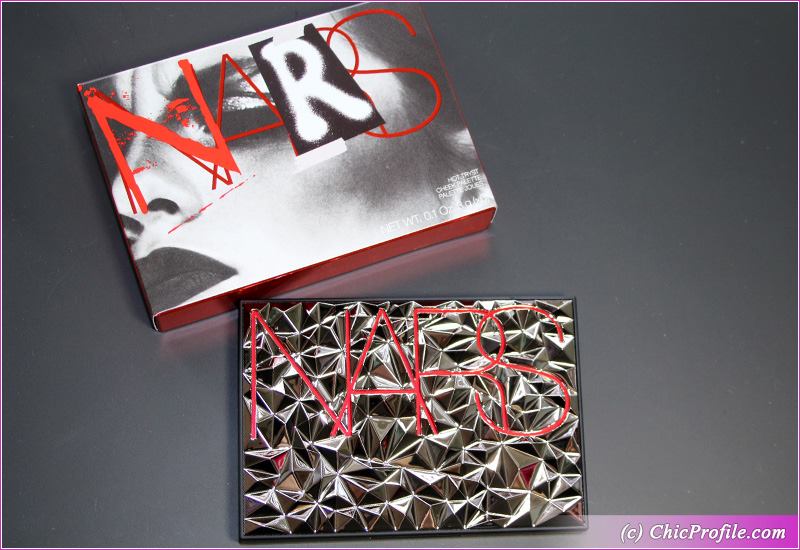 NARS Hot Tryst Blush Palette Swatches from L to R – Kings Road, Swindle, Untamed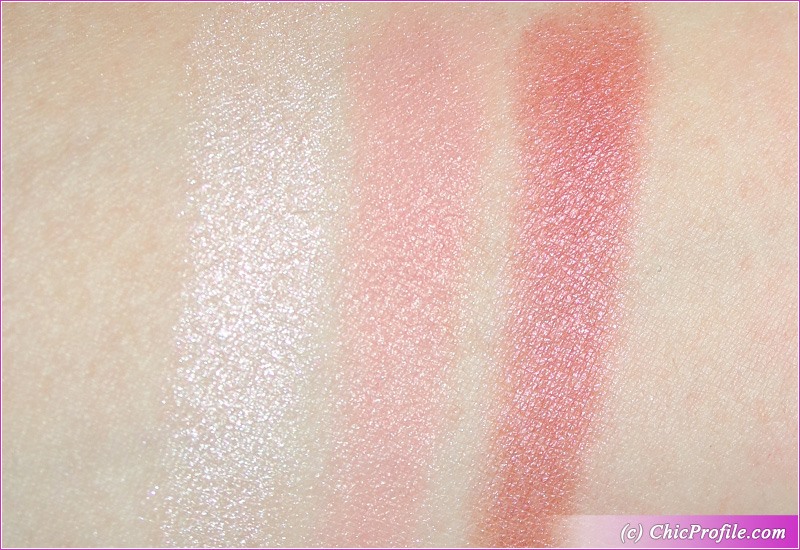 NARS Hot Tryst Blush Palette Swatches from L to R – Friction, Bowery, Adrenaline