Hello sweeties!
Melkior Sorbet Lip Gloss is one of the newly colors featured in Melkior I'm in Love 2016 Collection (info, photos) that was released for Valentine's Day. Such a bright shade like this couldn't definitely go unnoticed so here I'm sharing my impressions with you guys.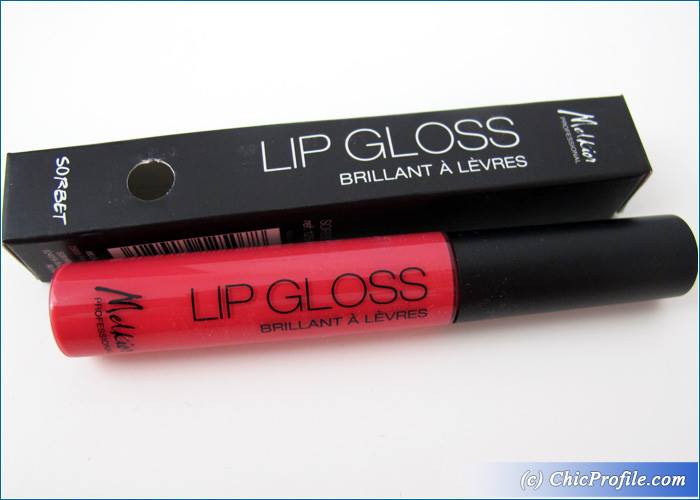 Where to buy:
Romania – Now @melkior.ro, @emag.ro and at all Melkior Locations
France – Now @melkiorprofessional.fr and at Melkior boutiques
Poland – Now online @melkiorprofessional.pl
Moldova – Online shop @melkior.md
Melkior Sorbet (12507) Lip Gloss (44.90 Lei for 9.5 ml / 0.32 oz) is a medium sweet pink with slightly red and raspberry undertones and a glossy finish. It's a bright, vibrant color with a luminous and ultra glossy finish. It gives lips this beautiful shiny effect and makes them appear fuller and fresh.
It does change your natural lip color as you can see from the swatches bellow but it doesn't offer a totally opaque color coverage. It has a lightweight and comfortable texture, that glides smoothly and evenly across the lips. The consistency is just a bit thicker but the formula is not sticky or tacky at all.
Enriched with Shea Butter and Jojoba oil, the formula also nourishes lips so you'll feel that moisturizing sensation during the wear time. It comes in the classic transparent plastic tube with a black cap and a doe-footed applicator for an easy and application and use.
The color looks absolutely beautiful on the lips and is not too bright even for those with light skin tones (like me), doesn't sink into lip lines so it can definitely be used when you have dry lips and feel the need for some color and nourishment in the same time.
I got about 5 hours wear from this color, without drying out my lips and without leaving a stain behind.
Enjoy more photos…