Hello beauties!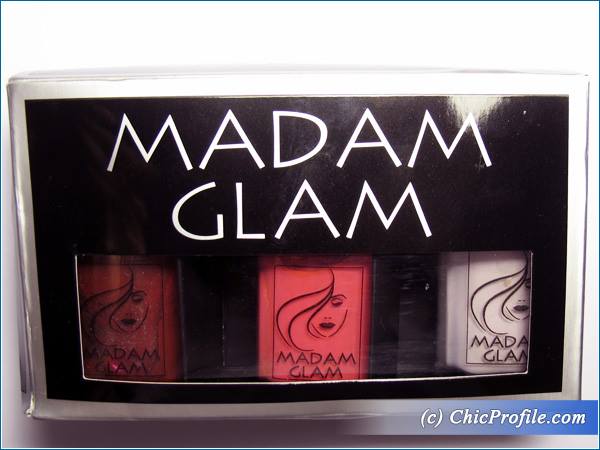 Discovering new beauty brand is one of my addiction as you already know so this time I would like to introduce Madam Glam, a new cosmetic brand. I had the pleasure of testing three of their new nail polishes of my choice and before I'll return with individual reviews I want to give you a quick peek and tell you a little something about each one of them.
Availability
International – now online @madamglam.com (Valentine's Day Sale – 40% OFF of everything)
Madam Glam offers of variety of new nail colors and 3 types of finishes. Each nail polish comes in a 15 ml/ 0.5 fl oz bottle and retails for $10.95. The bottle is quite simple, totally transparent with a black cap, nothing that will say "out of the ordinary". Each color has its name printed on the bottom without any other details.
My 3 options were: Barbie Girl, a truly intense neon pink with a matte finish that I actually wore in the summer, Flirty Mood, a beautiful and soft lilac, perfect for spring and finally Love Me Tender, a deep burgundy with silver shimmer. I wanted to try each of the 3 different finishes so I can have an idea about what Madam Glam offers.
I started with Barbie Girl, a shade that wore a couple of times last year and definitely my favorite one, just because it's a bright pink. It's a shame that my camera couldn't capture the true intensity and pink tone of Barbie Girl, but trust me when I say this is truly a pink neon.
I will let you enjoy more photos before I'll return with more details in my individual reviews.