Hello pretties!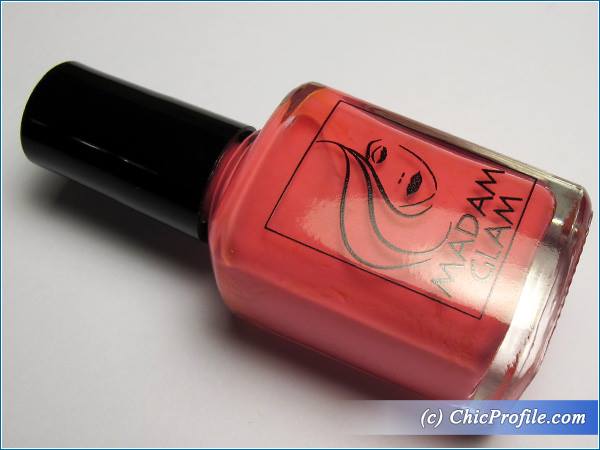 Earlier today I introduced you to my new Madam Glam nail polishes (preview, swatches) and since then I stated that Barbie Girl was my favorite. I didn't know about this new beauty brand that is Madam Glam until last summer and I happy to have discover it as they offer quite a nice selection of nail polishes but also blushes and eye products.
Availability
International – now online @madamglam.com (Valentine's Day Sale – 40% OFF of everything)
Madam Glam Barbie Girl nail polish ($10.95 for 15 ml/ 0.5 fl oz) is a true neon pink with a matte finish. Is a bright pink with warm undertones, truly a color fitted for summer or whenever you feel you are up for such an intense hue on your nails.
Unfortunately my camera failed me when I photographed this shade as it looks more like a bright coral rather than the pink neon that it really is. Barbie Girl was fairly opaque right after the first coat but I added the second one just to be sure and even out the color.
The formula is a bit thicker and makes the polish look streaky in one coat, but once you layer the second one everything evens out beautifully. It dries down to a soft matte finish within 30 seconds but I wanted to see how would it look with a glossy finish so I applied Kinetics Nano Shark Emergency Treatment (review, photos, swatches) as a top coat.
The application went well after the second coat, without pooling or bubbling and became fully opaque. I took before and after photos as you can see and I wore Madam Glam Barbie Girl on my nails for 5 days which I think it was too much for this shade, especially a neon.
As you all known, neon polishes are not long lasting, they dry fast and you need to reapply it every 2-3 days. This was exactly the case with this hot hue as it chipped considerably even with a top coat applied. The remained true and pigmented though, while on my right hand nails where I haven't applied top coat it looks a bit mattified.
Enjoy more photos…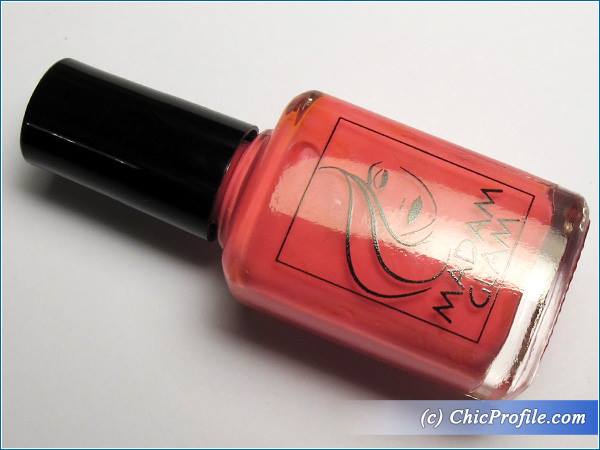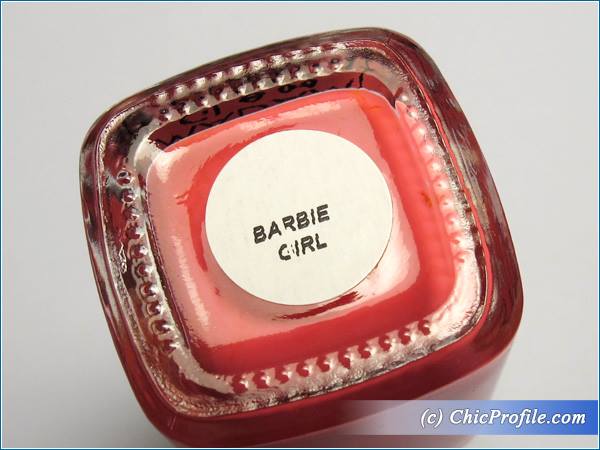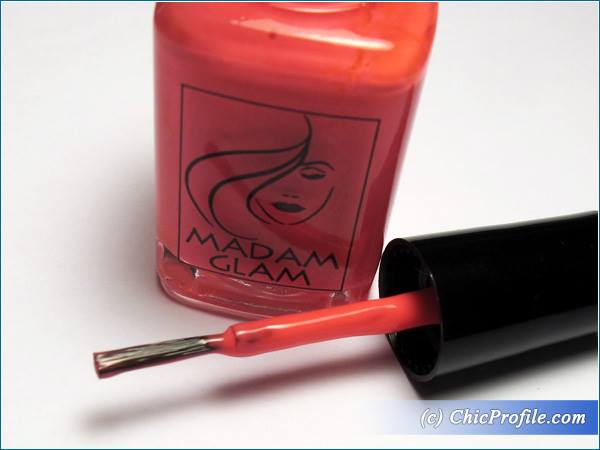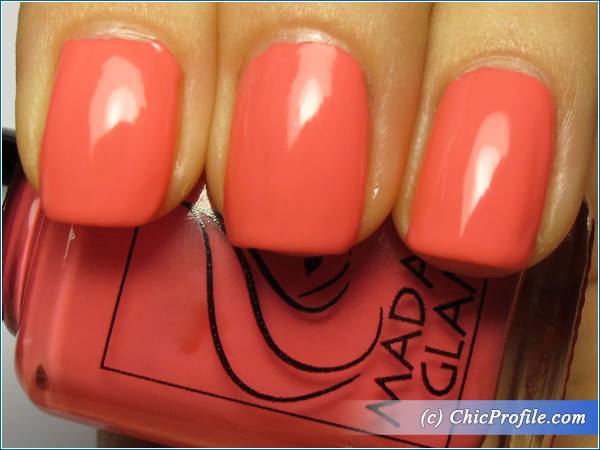 Madam Glam Barbie Girl Nail Polish Swatch – 2 coats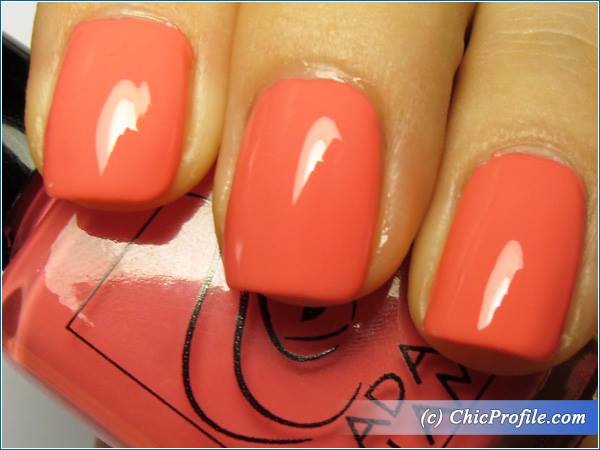 Madam Glam Barbie Girl Nail Polish Swatch – 2 coats + top coat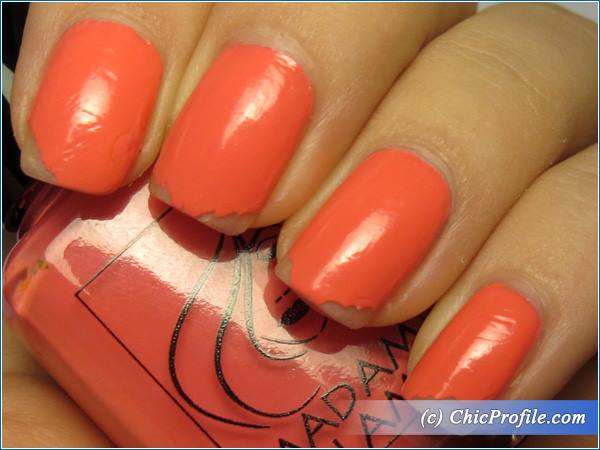 Madam Glam Barbie Girl Nail Polish Swatch – 2 coats + top coat (5 days later)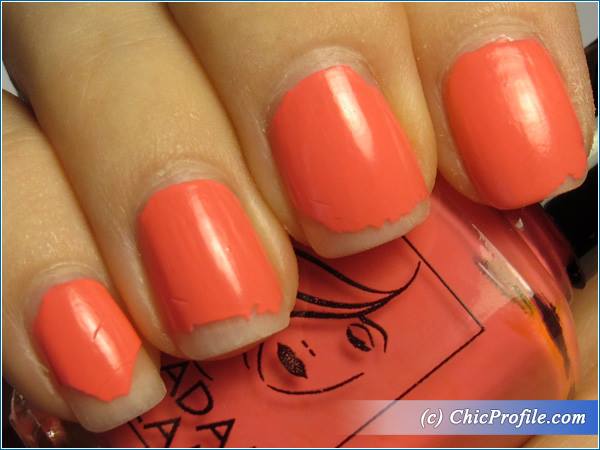 Madam Glam Barbie Girl Nail Polish Swatch – 2 coats without top coat (5 days later)