Hello beauties!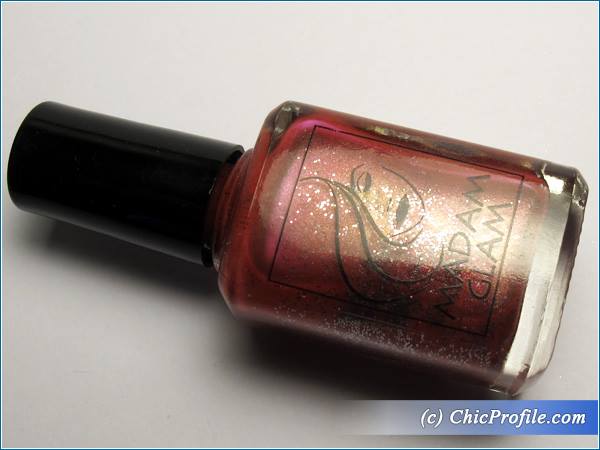 Madam Glam Love Me Tender nail polish has been on my nails for the past few days. This one of the new Madam Glam nail shades (swatches, photos) that I received a couple of months ago but I only now got to wear it.
Availability
International – now online @madamglam.com
Madam Glam Love Me Tender nail polish ($10.95 for 15 ml/ 0.5 fl oz) is a medium dark garnet base with a violet reflection and lots of rounded silver shimmering particles. The color is intense and looks beautiful right from the first coat but it doesn't offer a full opacity. The silver shimmer gets easily picked up on the brush along with the base but it's hard to make it look evenly applied on the nail. The second coat of Madam Glam Love Me Tender offers full opacity, a rich and intense color with an intense shine and discreet silver sparkles.