Hello beauties!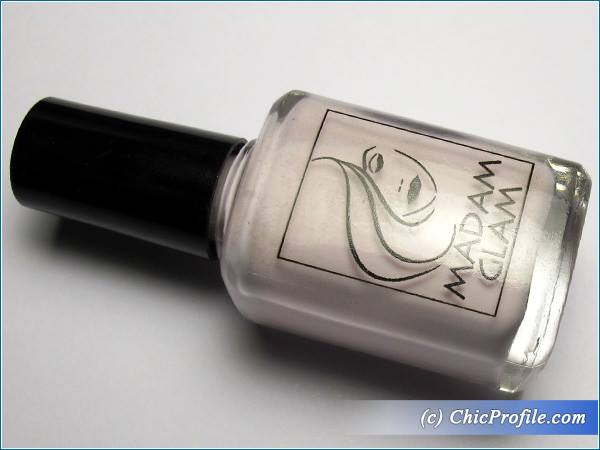 It's time to share with you my thoughts regarding Madam Glam Flirty Mood, a new nail polish that I got a few months ago but I didn't get the chance to wear it until earlier this week. As you know Madam Glam is a new nail polish brand for me and I had the pleasure of testing three of its colors (preview, swatches, photos).
Availability
International – now online @madamglam.com (Valentine's Day Sale – 40% OFF of everything)
Madam Glam Flirty Mood nail polish ($10.95 for 15 ml/ 0.5 fl oz) is light rosy lilac with blue undertones and a slightly shiny finish. The formula is a bit thinner and liquidy but it applies unexpectedly well. The color is a beautiful light pastel, perfect for spring, just a nice flirty hue that is fully opaque right after the first coat. While I left my right hand nails in only one Flirty Mood nail polish coat, I applied a second layer and a top coat on my left hand nails.
The application went perfect, without bubbling, pooling or streaking. I have to say I was impressed to see such a light pastel being applied without any streakiness and glide easily and evenly across the nail. The only disadvantage is that it really takes a while to fully dry.
Just for the sake of testing and see how long wearing is Madam Glam nail polish formula I applied a second coat but I would usually wear Flirty Mood in one simple clean coat and with a top coat.
Today it's been 3 days since I'm wearing this shade and on my right hand nails you can notice chipped polish at the ends while on the nails where I've applied top coat there's slightly minor tip wear. Please excuse the chipped polish from my index finger as that was an accident that occurred in the kitchen yesterday while I was slicing some carrots. 🙂
Madam Glam Flirty Mood polish behaved quite well I would say, the perfect girly girl shade for spring.
Enjoy more photos…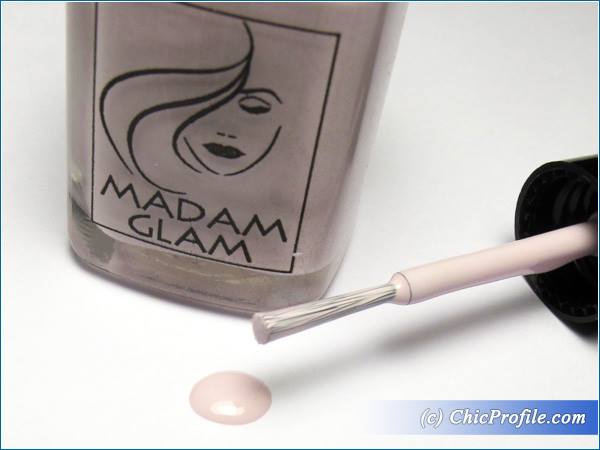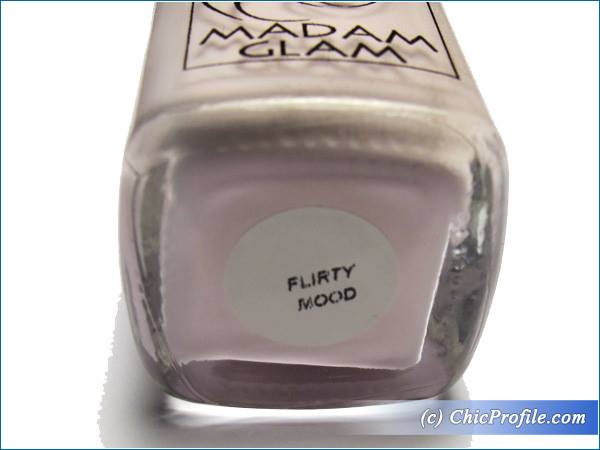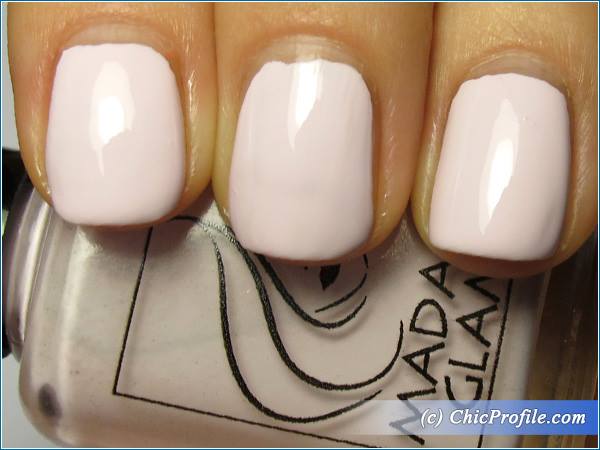 Madam Glam Flirty Mood Nail Polish Swatch – 1 coat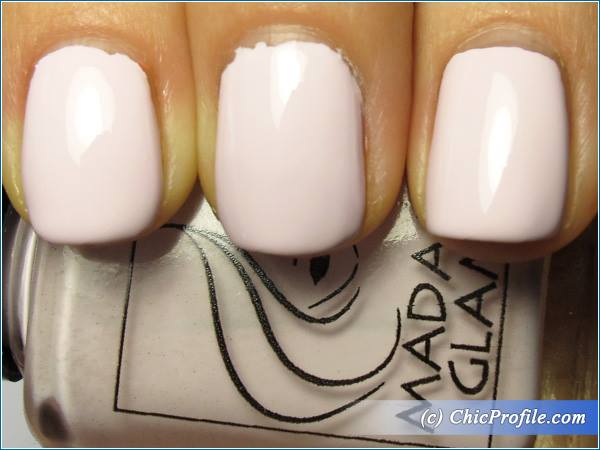 Madam Glam Flirty Mood Nail Polish Swatch – 2 coats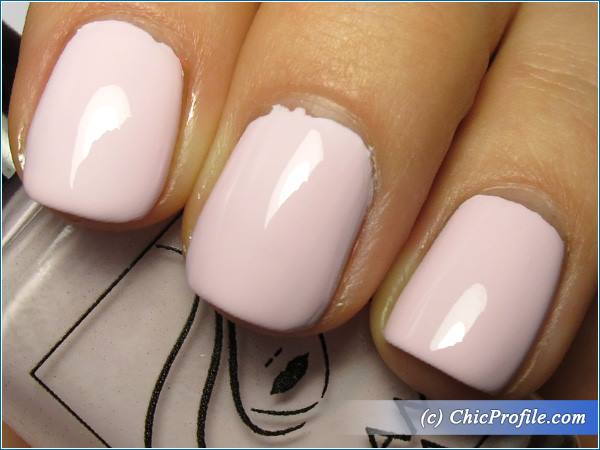 Madam Glam Flirty Mood Nail Polish Swatch – 2 coats + top coat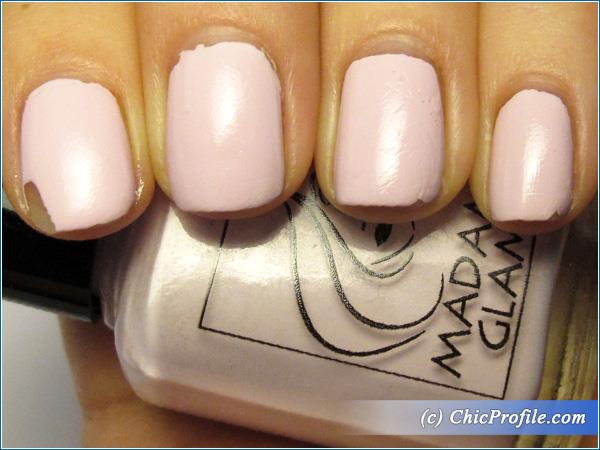 Madam Glam Flirty Mood Nail Polish Swatch – 2 coats + top coat (3 days later)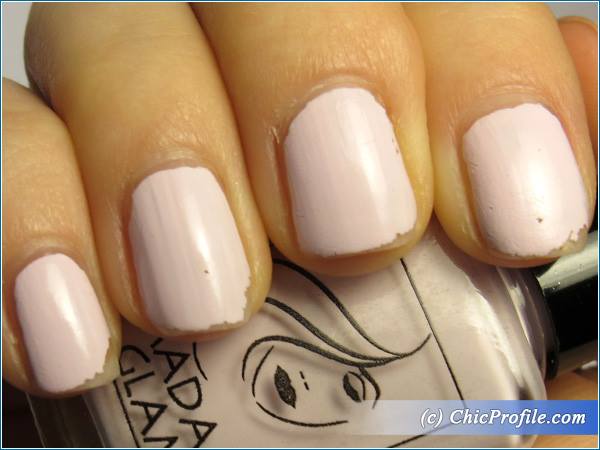 Madam Glam Flirty Mood Nail Polish Swatch – 1 coat (3 days later)