Hello beauties!
Today while I was playing with my new MAC Spellbinder Shadows I made two short videos which I uploaded on Instagram. I wanted to give you a quick sneak peek, more like a first look and live swatches of these two MAC Spellbinder Shadows that will be launching in the fall. I actually blogged about MAC Spellbinder Fall 2016 Collection (info, photos) over a month ago when I was also announcing MAC Brow Sculpt 2016 Fall Collection. Like I said back then there will be 8 shades, retailing for $22.00 each and so far I managed to get my hands only on these two, but later this week I'll be getting new shades and soon I'm hoping to have the entire collection.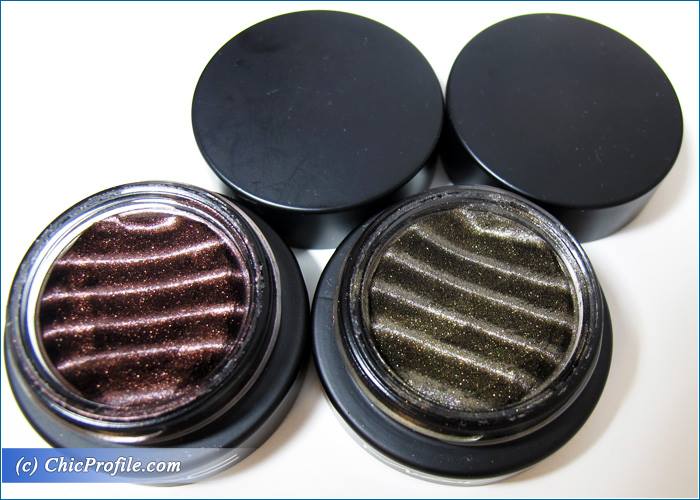 Availability
U.S. Launch Date – October 2016
International Launch Date – November 2016
I don't know if these will be permanent, but I do know that MAC is taking things one step further with these eyeshadows. A simple review would just not do it and that's why I wanted to upload the videos as well (on my Youtube and Instagram profiles as well) so you guys can see where the magic is.
These new MAC Spellbinder Shadows are just something different…and I'm not talking about the super velvety formula, but how they behave once you hit the pan. Just take a look for yourselves in the videos bellow. For starters I got only two shades, like Higher Power which looks like a brownish eggplant and Mysterious Influence, a dirty taupe green.
Later this week I'll get MAC Spellbinder Shadow in Retrograde which seems like dark blue and I'll be posting live swatches on Instagram and Youtube and a review here on the blog once I'll get more fun with it.
Today is the first day when I'm trying out these shadows even though I got them about two weeks ago, but everytime I planned on taking photos and swatch them something else came around, not to mention that I was out of town for a few days.
They have such an incredible texture, they seem like a pigment which is strained to a metallic jar so it's vivid and pigmented but doesn't look like a regular loose pigment. I will stop here with the details as you'll get more in my upcoming reviews with a makeup look tutorial as well.
Last but not least I want to thank you all so much for supporting me on Instagram and for all the shares and mentions of these two videos. Thanks to all of you and the messages that I got I decided to post this article before the individual reviews. Hugs lovelies!
So far what do you think? Are you excited about the launch of MAC Spellbinder Shadow 2016 Fall Collection? I know for sure I want to have all the shades. 🙂
Enjoy the photos and videos…