Hello cuties!
Fashion sweetheart Caro Daur presents her new MAC Oh, Sweet Lipcolour Collection for Summer 2018 (color story/ promo images). When she teased this collection on her Instagram, everything looked super yummy, as she was surrounded by lots of sweets announcing the new patisserie-fresh flavours of MAC Oh, Sweetie Lipcolours. There are 15 limited edition shades with a whipped for mousse-like texture. I got swatches of three of them to show you right after the jump.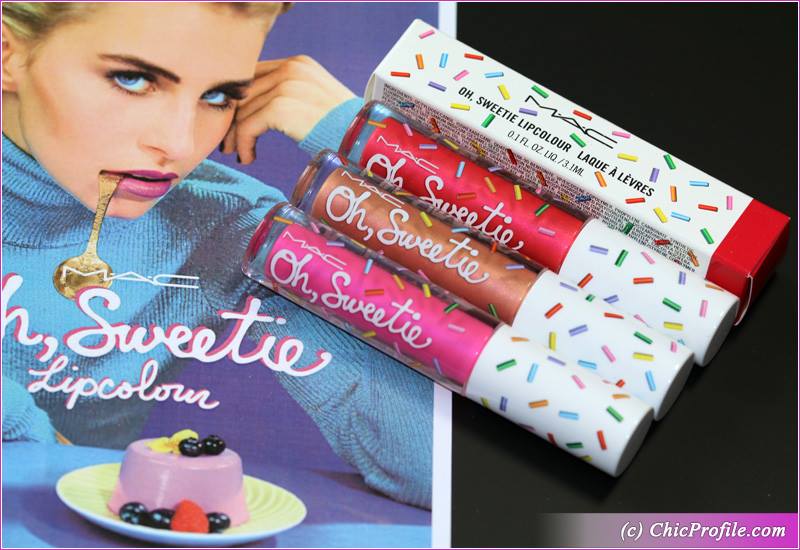 Availability
UK Launch Date – 31 May exclusively at Selfridges, MAC UK | 15 June at all MAC Locations
MAC Oh, Sweetie Lipcolour SWATCHES
MAC Oh Sweetie Lipcolour (£15.50 for 3.1 ml / 0.1) shades that I got today in PR are Raspberry Pavlova, Gumdrop and Coconut Macaroon. Each shade has a different scent, which is suppose to smell exactly like the sweet from the name description.
Pavlova it's actually one of my favorite desserts as I'm sure you've been intoxicated by my pavlova posts on Instastories by now. 🙂 This bright fuchsia with blue undertones shade of Raspberry Pavlova is definitely my type so it was the first one I put on my lips this morning.
I had a bit of time this morning to play with them. I did swatches and applied each shade on my lips but I will keep all my opinions for the upcoming reviews. I'll be returning with lip swatches as usual so you can see how these colors apply.
The colors are definitely fun and bright, just perfect for a summer day or to give you a pop of color. The packaging is also super fun and joyful, that I can say is more on the teen side. 🙂
If I were to share some first impressions, I'd say these are heavily scented. I mean the scent is pretty intense that lingers on my lips for a while after I've applied the color. I know it suppose to match the dessert scent that bears the name of the color but it was more than that. It's heavily scented and doesn't smell as sweet and yummy as I'd expect.
So if you don't like scented products this might not be for you. You'll probably want to sniff each shade before you make a purchasing decision. Just make sure you are comfortable with the scent.
The colors look very bright on the lips, but I'm not liking the applicator so much. It's pretty tiny and a bit stiff and it didn't felt like the normal MAC doe-footed applicator.
Now take a look at the swatches bellow taken under natural light and white studio light. Unfortunately like I said in my Instastories earlier, the weather was pretty grim today when I took these swatches. You just can't mess with London weather and a sunny day can be a luxury sometimes. 🙂
SHOP THIS POST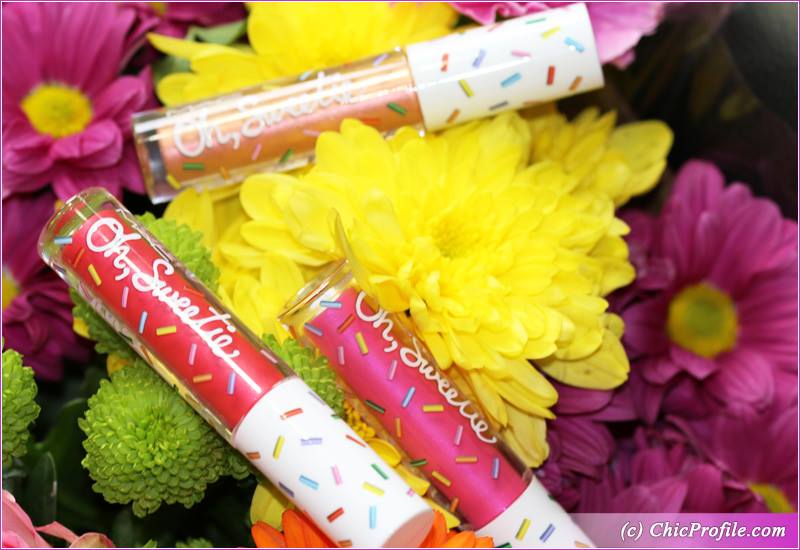 MAC Oh, Sweetie Lipcolour SWATCHES under natural light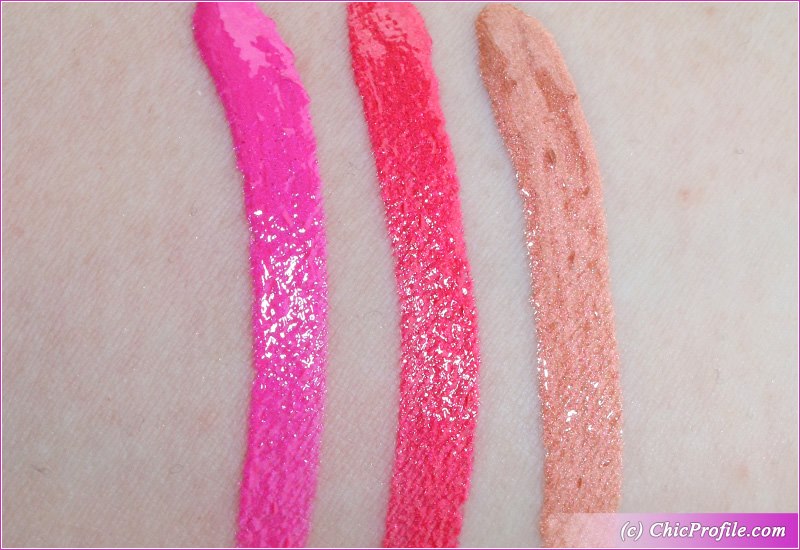 MAC Oh, Sweetie Lipcolour SWATCHES under white studio light