Hello beauties!
As you probably know MAC Boom, Boom Bloom Collection (swatches) launched in UK about a month ago and only now is reaching United States. I placed my order online the moment the collection went live at Selfridges and my main focus was on MAC Fleur Real High-Light Powder even though I end up purchasing other pieces as well. 🙂 I even posted a short video on Twitter on how this product looks after one use.
You should really see that video because I believe MAC Fleur Real High-Light Powder, as beautiful as it looks, it's also a deceiving product. Keep on reading to find out everything about this product before you'll hit the BUY button.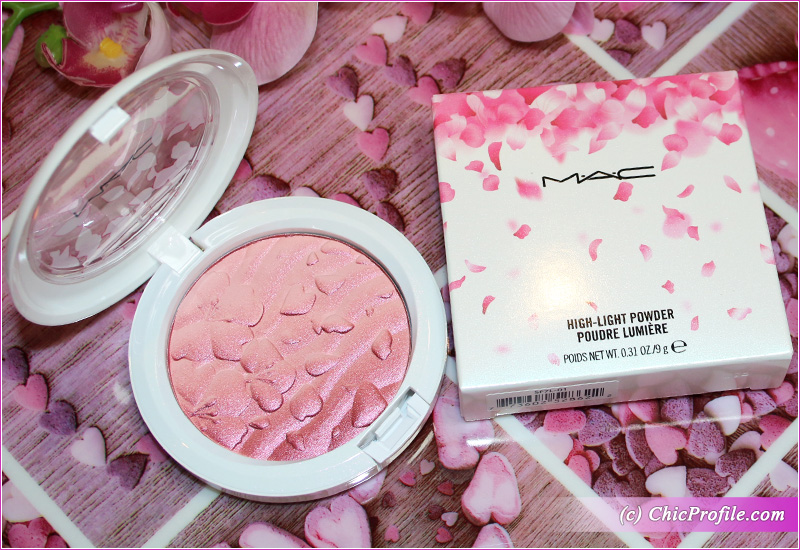 U.S. / UK Launch Date – Now at MAC US, 7 March 2019 at ULTA, Nordstrom, Sephora, Macy's | Now at MAC UK, Selfridges
MAC Fleur Real High-Light Powder Review
I've been mesmerized by the beauty of this product, by its gorgeous cherry blossom design embossed into the powder. Well it was all nice and pretty until that over-spray changed everything. The magic lasted just one use as the over-spray was gone once I swirl my brush into the product.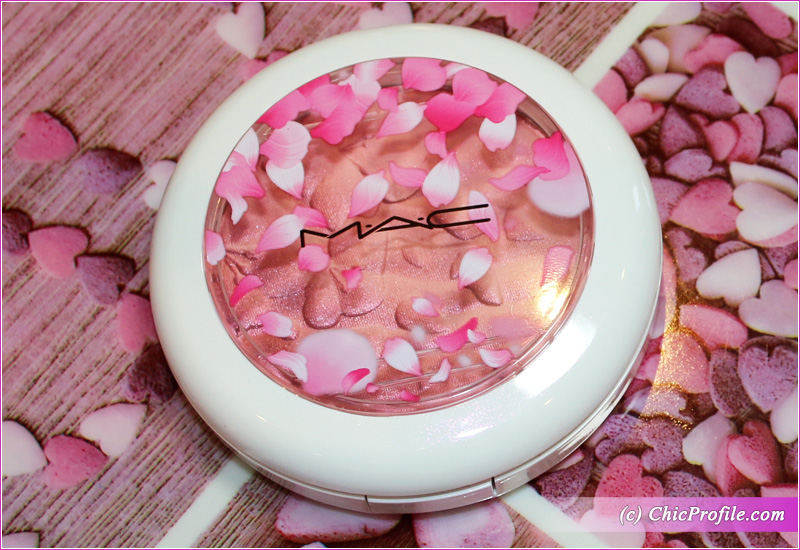 MAC Fleur Real High-Light Powder ($30.00 / £25.50 for 0.31 oz. / 9g) is a very light pink with subtle, warm undertones and a matte finish. This shade will show up after the first you when you get rid of the over-spray.
It has a light medium coverage, which was slightly buildable but I couldn't get to an opaque coverage. I'm a light skin tone as you know it, not pale or pasty but definitely a light one and this color doesn't show up that easy on me. At least not from the first layer. I had to build up the color, create some intensity even though in the beginning I though it should be easy and I saw this shade more suitable for lighter skins.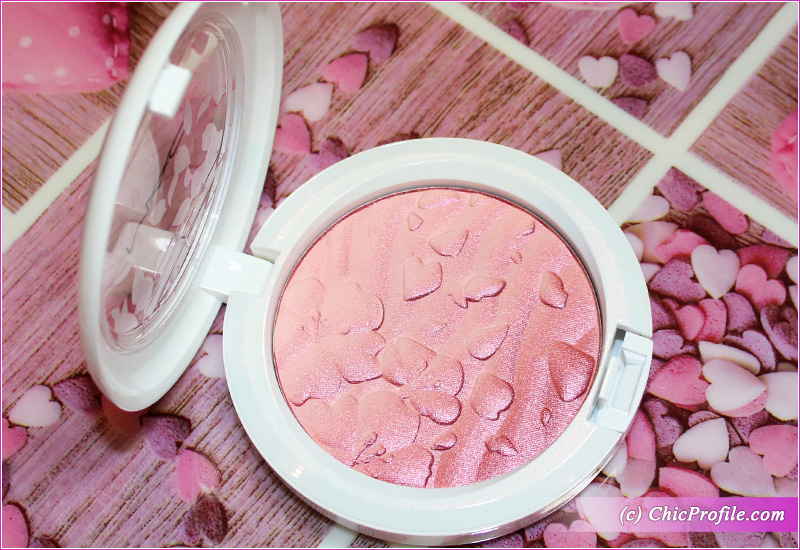 Now comes the deceiving part, because from its name of High-Light Powder you'd expect a luminous, bright finish and not to mention that is marketed as a highlighter. Well the first application gave me a bit of shine but definitely not the second one when the overspray was gone.
Even though the color was there, buildable as I said, to me this is more like a brightening powder or a very subtle blush. Personally I wear it now as a light blusher or a brightening face powder that I gently dust over my T-zone. I'm combination skin type and you may think that I went nuts or this is bravery from my part, but since MAC Fleur Real is not a typical highlighter, I do feel quite safe. 🙂
I'm afraid this shade won't show up that much on all skin tones but even so it will fly off of counters instantly. It's sold out here in UK already so I do believe many will buy it for its beauty, because it's an attractively product. 🙂
In terms of highlighting, it doesn't do anything so don't expect any subtle glow on your cheeks. If you have a fair/ light skin tone you may use it as a subtle blush at least.
The texture on the other hand, it was smooth, felt very creamy and finely-milled. It was a pleasure to swatch it and feel it between my fingers but also on my cheeks. 🙂 It didn't emphasize my skin texture or pores, on the contrary it left a smooth finish, more like a soft blur.
Officially it promises a "sheer veil of satiny color" and a "luminous glow" I get the sheer veil of color, but not the satiny and definitely not the luminous glow and more of a brightening effect. The description of the product is more accurate if you consider the overspray and apply it for the first time, otherwise we are talking about a completely different product here.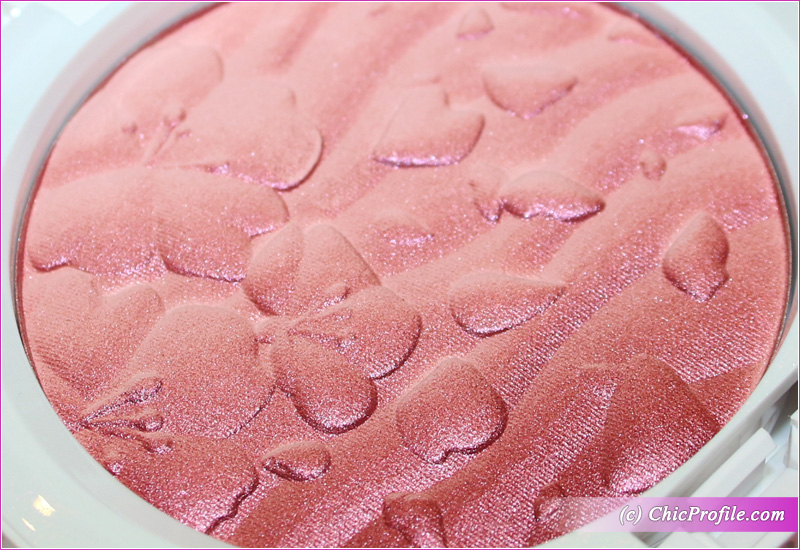 I just think that this is one of the most confusing MAC products I've tried in a long, looong time. I don't mind a brightening powder at all, but I just want the description of the product to match the actual product and not be misleading like in this case.
Once again, I'm down with the gorgeous packaging, beautiful cherry-blossom embossed design but once that over-spray is gone you are left with a product that can't even be suitable for your skin color.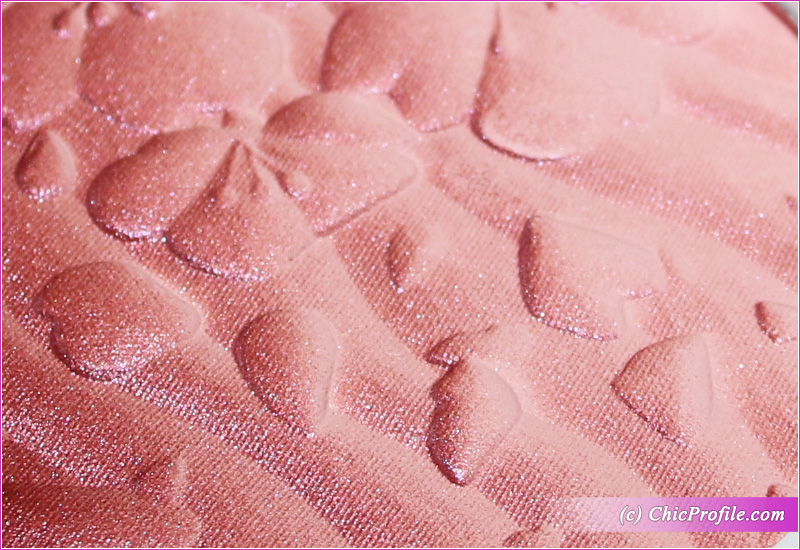 In terms of long lasting, I got around 7 to 7 and a half hours wear but after that you could barely tell the color was even there.
I took this photo right after I finished using the product for the first time. It still looks pretty, but not as appealing as in the beginning.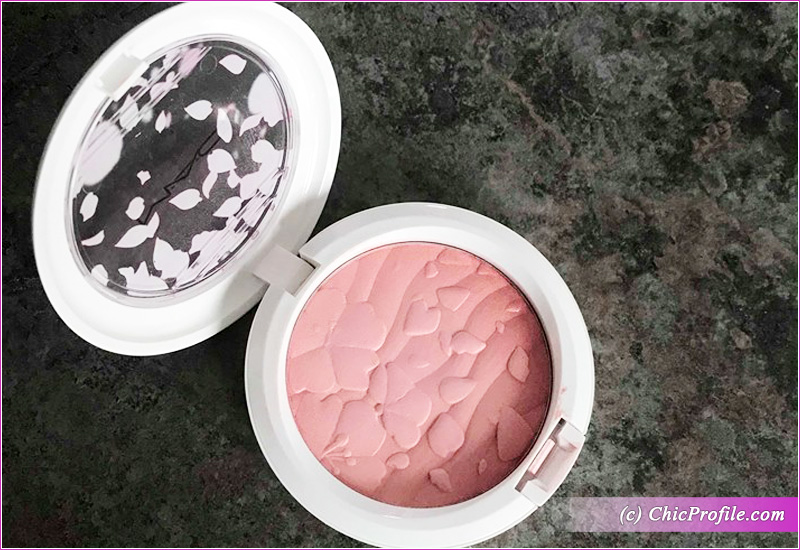 MAC Fleur Real High-Light Powder Swatches
The swatches you see bellow were taken on bare skin and with the overspray. After the overspray was gone the color changed to a very pale pink with a matte finish.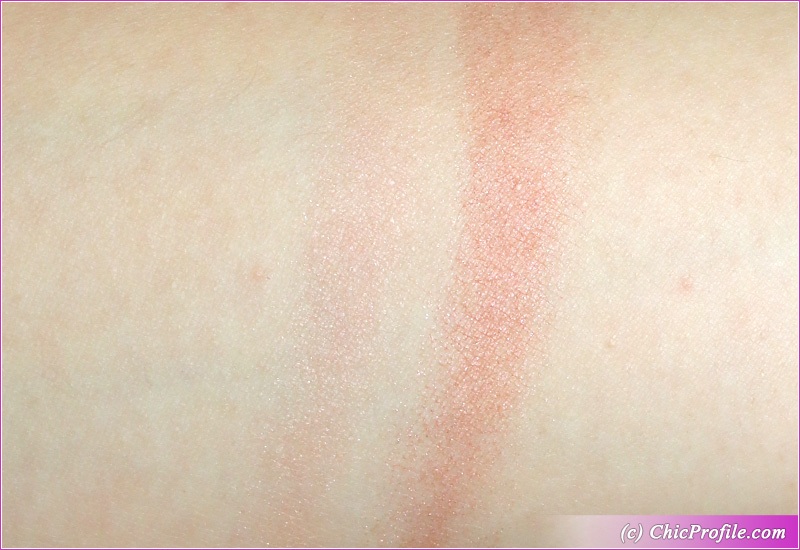 MAC Fleur Real High-Light Powder Makeup Look
This is the first makeup look I created when I used MAC Fleur Real High-Light Powder for the first time so there you can see a bit of a glow on my cheeks (that's the overspray color talking).
I'll update this post in the upcoming days with photos of how this high-light powder looks on me after I used it the second time. 🙂
On my eyes I've used the colors from MAC Kabuki Doll Eyeshadow Palette (swatches) and on my lips I'm wearing MAC Tsk Tsk Lipstick (review, swatches) from the same collection.