Hello sweeties!
UPS! You know how controversial are any first looks at upcoming Dior collection. So after I've searched the web and social media for any Dior Summer 2019 Collection sneak peeks and saw there are quite a few photos out there, I decided to tease you a bit as well.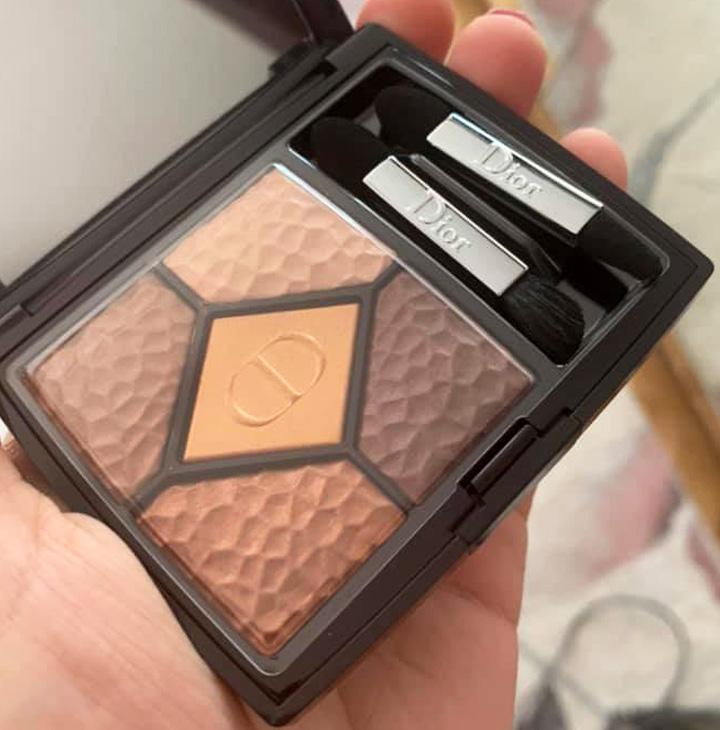 U.S. / UK Launch Date – TBA at Nordstrom, Sephora, Macy's, Selfridges, Debenhams, Harrods
Dior Summer 2019 Collection Sneak Peek
If you are a Dior fan, you are probably hungry for info and most certainly you are browsing social media for any sneak peeks on the upcoming Dior Summer 2019 Collection.
This time I'm not talking about the new Dior 3 Couleurs Trioblique Palettes that will be launching later this year. I hope you haven't missed that post because there's a juicy sneak peek with lots of photos right there.
Like in every Dior makeup collection, we get to see new Dior 5 Couleurs Eyeshadow Palettes. The one in the first photo is named No.786 Terra and if you ask me, it looks more like an Autumn release.
I'll be back soon with swatches and first impressions so keep your eyes on the blog or subscribe to the VIP list (see the form in the sidebar).
I believe the name will be Dior Wild Earth Summer 2019 Collection and I guess from here it's easy to guess where the inspiration came from. 🙂
The plastic cover is placed on top of the palette so the shades are more intense and vivid than they look like. In a future post, closer to the launch date I'll be back with more and cleared photos. 🙂
I will quickly mention that we'll be seeing like always a few shades of Diorskin Nude Luminizer Blushes. The one I saw as well on social media was in No.10 a very vivid coral with fine gold shimmer. 🙂
What are you thoughts and expectations from Dior Wild Earth Summer 2019 Collection? 🙂