Hello pretties!
I'm happy to share with you today a first look of Lancome Holiday 2018 Collection. I bet you've already seen a photo on my Instagram, but today I want to share the entire color story with you.
I hope you all remember that gorgeous Lancome La Rose Blush Highlighter because this season we'll get a new edition. This time we get a rose in a gold shade and while I'm browsing through my blog I realize I haven't reviewed the previous shade. Ups my bad!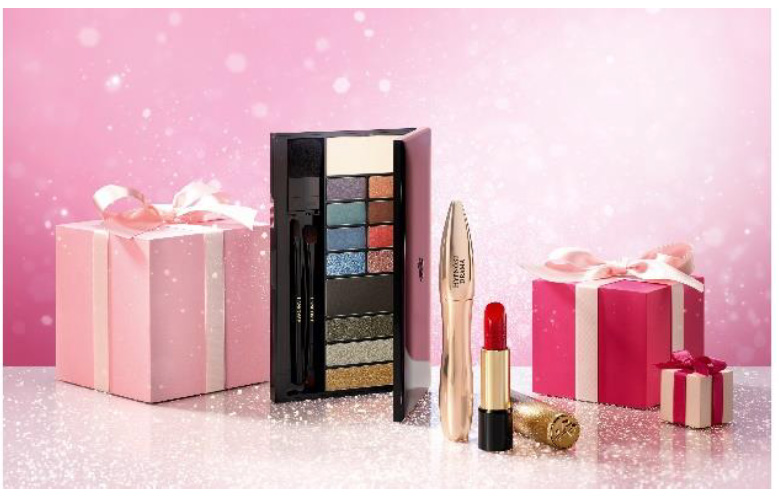 Availability
U.S. Launch Date – mid October 2018 at Neiman Marcus
UK Launch Date – 31 October 2018 exclusively at Debenhams
SHOP NOW
Lancome Holiday 2018 Collection
Each petal on the La Rose A Poudrer Highlighter (£45.00) is imbued with scintillating pearlisers that highlight and balance brilliance with subtlety. Sparkles of light illuminate the skin in the stroke of a brush. The rose gold finish makes it suitable for all skin tones.
The Eyeshadow Palette (£60.00) has a range of thirteen warm, smokey and festive tones. The eye shadows have a range of finishes from ultra-glittery top coats to matte base coats. The metallic rose gold cap, embossed with the famous Lancôme rose, makes the palette easy to carry on the go. Two eye brushes and one cheek brush are also included in the palette.
Hypnôse Drama (£25.00) has received a festive makeover with rose gold packaging.
L'Absolu Rouge Lipstick (£25.50) shades are available in golden rose packaging with flecks of gold sparkles.
Shades
132 -Caprice
368 – Rose Lancôme
264 – Peut-Etre
Do check out my Instagram page for hot sneak peeks on the upcoming holiday 2018 collections. You may even spot some Spring 2019 items on #instastories in the upcoming days. Ups! Maybe I shouldn't have said that now, when the holiday season hasn't even started. 🙂
SHOP NOW