Hello cuties!
I would say that Lancome this year is putting on a big show as the brand is releasing one new product after another. I can barely keep up posting about their Holiday 2017 Gift Sets, that offers a huge variety of products. As I said before, in UK we won't have a special color collection, but online there's a different story. I just spotted these new products with fine packaging the other day on their official U.S. website. Depending on your country, Lancome will offer different kind of products and gift sets for Christmas. So far I posted almost about every newness out there so if you want to have a sneak peek at the Lancome Holiday 2017 packaging go ahead. But don't forget about Lancome 2017 Advent Calendars available now.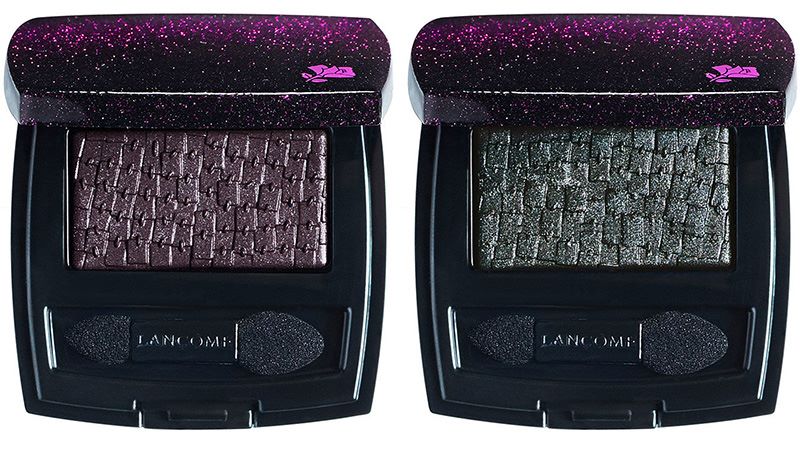 Availability
U.S. Launch Date – Now online  at Lancome
Lancome Holiday 2017 Beauty Collection
For U.S. market at least, Lancome states different new products that what we currently see on UK or Europe. We have the new packaging for four shades of Ombre Hypnose Mono Eyeshadows as well as the new Smoky Eye Duo Pens.
As part of Lancome Holiday 2017 Beauty Collection there are also the new shades of Lancome Matte Shaker and Glow for It! Palettes. Now let's talk about the new products with this gorgeous purple and black packaging. I don't doubt there will be more makeup items launching soon. 🙂
For eyes that sparkle, Lancôme presents 4 limited edition ultra-pigmented shades for a smoky and shimmery Holiday look.
17 Clair de Lune
27 Soiree Givree
37 Kaki Mystere
47 Rose Nocturne
Get a dramatic eye look with just one pencil. Intensify & smoke out your eyes with the dark shade, and contrast by highlighting the waterline and inner corner with the light, shimmer shade. The creamy, blendable formula is richly pigmented and comes in 4 shades.
01 Rose Gold
02 Effortless Kaki
03 Leather Gold
04 Bleu Desinvolte