Hello pretties!
Looks like in UK, Lancome will not be launching its classical holiday makeup collection, but two Advent Calendars and multiple gift sets. Many of Lancome Holiday 2017 Gift Sets are already available online, but I'll be blogging next about a few more that are yet to be launched. I gave you a quick peek of Lancome Holiday 2017 Collection a while ago and I'm hoping I can see more of that online, pretty soon.
I actually went to Selfridges last week and saw the new Lancome Beauty Advent Calendar available and shared it with you on Instagram video. The mini fragrances are absolutely adorable and irresistible. I might get the whole thing just for them, but I do admit the rest of the products are pretty cool. Look how pretty it is. Not to mention that it would make a great gift, especially even if you don't know a person's taste because it's impossible not to find in here something you like.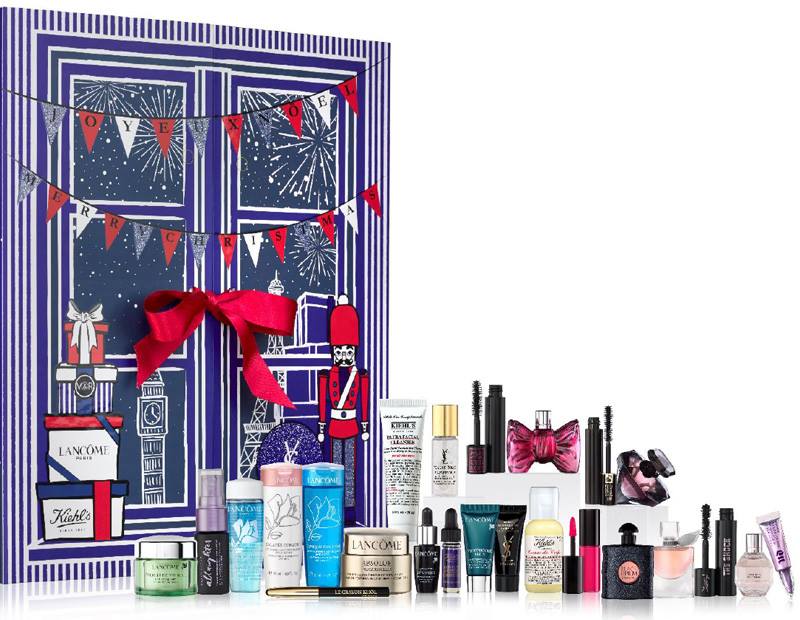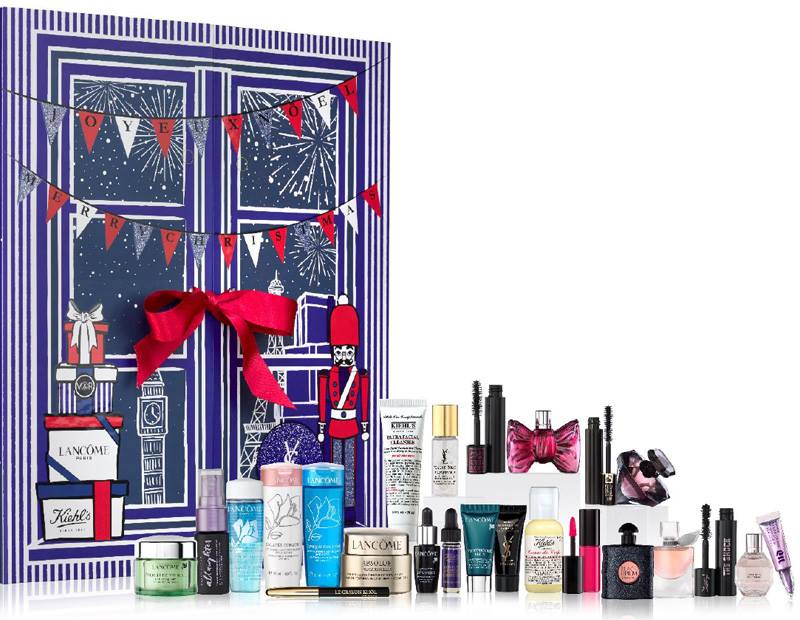 Availability
UK Launch Date – Now at Selfridges and Boots.
Make the countdown to Christmas even more special with the Loreal Luxe Advent Calendar. Based on two cities, London and Paris, it features 24 cult beauty must-haves to help make the festive period eve more glamorous. From the covetable gold-flecked YSL Blur Primer to Victor and Rolf's best-selling Bonbon fragrance, behind each door beholds a truly luxurious treat for you to uncover.
Includes:
YSL Blur Primer 10ml
YSL Instant Moisture Glow 5ml
Lancôme Energie de Vie Sleeping Mask 15ml
YSL Black Opium EDP 7.5ml
YSL The Shock Mascara 2ml
Victor and Rolf Bonbon EDP 7ml
Victor and Rolf Flower Bomb EDP 7ml
Kiehls Ultra Facial Cleanser 30ml
Kiehls Creme de Corps 30ml
Kiehls Midnight Recovery Concentrate 4ml
Lancôme Genifique Serum 7ml
Lancôme Absolue Precious Cells Day Cream 15ml
Lancôme Bi-Facil Eye Makeup Remover 30ml
Lancôme Tonique Douceur 50ml
Lancôme Galatee Confort 50ml
Lancôme Visionnaire Eye Cream 5ml
Lancôme Matte Shaker 378 3ml
Lancôme Mr Big Mascara 01 2ml
Lancôme Hypnose Mascara 2ml
Lancôme Tresor La Nuit EDP 7ml
Lancome La Vie Est Belle EDP 4ml
Lancôme Mini Crayon Khol 0.7g
Urban Decay All Nighter Setting Spray 15ml
Urban Decay Eye Shadow Primer Potion 2ml
Set includes:
YSL Blur Primer 10ml
YSL Instant Moisture Glow 5ml
YSL Dessin Du Regard 1g
YSL The Shock Mascara 2ml
Victor and Rolf Bonbon EDP 7ml
Victor and Rolf Flower Bomb EDP 7ml
Ralph Romance EDP 7ml
Lancôme Genifique Serum 7ml
Lancôme Genifique Eye Cream 5ml
Lancôme Absolue Precious Cells Day Cream 15ml
Lancôme Hydrazen Day Cream 15ml
Lancôme Visionnaire Eye Cream 5ml
Lancome Energie de Vie Sleeping Mask 15ml
Lancôme Bi-Facil Eye Makeup Remover 30ml
Lancôme Tonique Douceur 50ml
Lancôme Galatee Confort 50ml
Lancôme La Base Pro Porekiller 5ml
Lancôme Matte Shaker 378 3ml
Lancôme Mini Crayon Khol 0.7g
Lancôme Mr Big Mascara 01 2ml
Lancôme Hypnose Mascara 2ml
Lancôme La Vie Est Belle EDP Shower Gel 50ml
Lancome La Vie Est Belle EDP 4ml
Lancome Visionnaire Nuit Gel in Oil 15ml
SHOP THIS POST