Hello beauties!
I posted yesterday my first International Giveaway on Instagram. For those of you who are not so active on social media this is just a quick reminder that you can enter the giveaway until 31 October 2017. The Giveaway is opened internationally as I'll ship worldwide. You can enter until 31 October 2017 on 23:59 London time!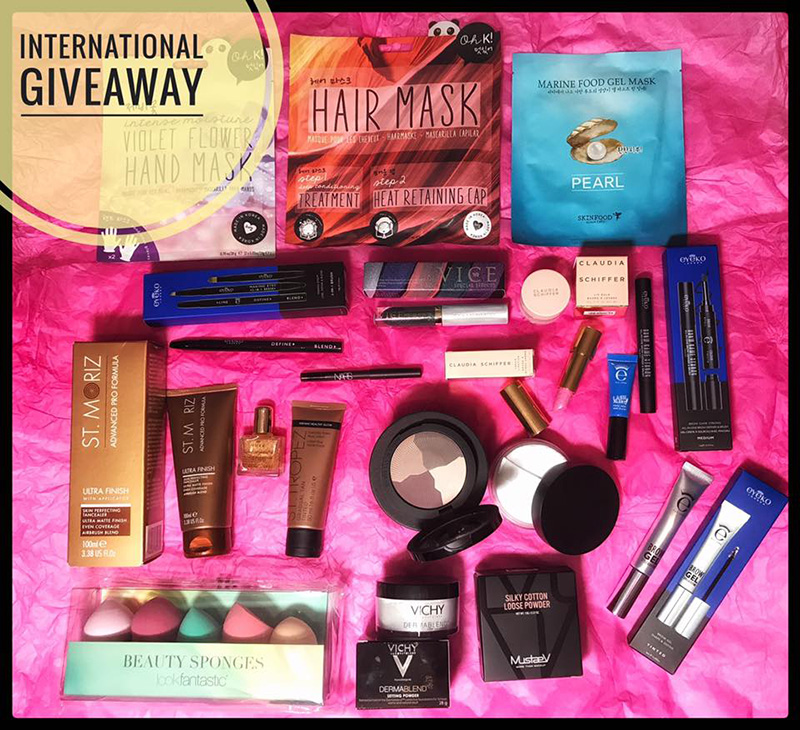 Chicprofile has a new design now and this is my small way of saying thank you to all of you for putting up with the technical issues for the past month. I know there were days when my blog was completely shut down and we mostly communicate through Instagram. I do appreciate all your messages, comments and e-mails and thank you for being so patient and understanding the situation. It was not something that depended entirely of me, but of my hosting provider (which by the way I changed it already). I decided to have a new theme, refresh the blog and add a new feature for the reviews.
I hope you'll like the new look and if you don't I would love to get your feedback. Maybe is too pink for your taste? Maybe you enjoy the new feature in the review section or maybe not. Just let me know!
HOW TO ENTER THE GIVEAWAY!
Tag 2 friends on Instagram in the comments of the Giveaway post
I will choose the winner randomly. I will announce the winner on 1 November by tagging him on Instagram (and private msg). Per Instagram rules, I mention this is not sponsored, administred or associated with Instagram Inc. By entering u confirm u are 16+ years old, release Instagram of responsibility & agree with to Instagram's term of use.
I selected the products myself. This giveaway is not sponsored by Instagram or by any of the brands with the products listed on this giveaway.
Swipe Left for more photos!
PRIZES
ROUGE BUNNY ROUGE Caliche Eyeshadow Palette (€59.00)
EYEKO Brow Game Strong (£18.00)
EYEKO Brow Gel (£18.00)
EYEKO Travel Size Lash Alert Mascara (£10.00)
EYEKO 3-in-1 Makeup Brush (£16.00)
MUSTAEV Silky Cotton Loose Powder ($25.00)
VICHY Dermablend Loose Powder (£13.50)
CLAUDIA SCHIFFER Cosi Belle Cream Lipstick (£17.50)
CLAUDIA SCHIFFER Lip Balm (£9.95)
URBAN DECAY Vice Special Effects (£15.50)
NARS Larger Than Life Long Wear Eyeliner ($25.00)
ST MORIZ Advanced Pro Formula Ultra Finish (£10.00)
ST TROPEZ Gradual Tan Tinted (£15.00)
OH K! Hair Mask (£5.66)
OH K! Hand Mask (£10.49)
SKINFOOD Marine Food Gel Mask ($5.00)
LOOK FANTASTIC Beauty Sponges
NUXE Shimmering Dry Oil for Face, Hair and Body (£20.00)
I would have gladly throw in a fragrance and some nail polishes but these days the shipping terms and conditions have changed and I cannot ship liquids anymore. 🙁