Hello beauties!
I'm keeping that Christmassy spirit today on the blog by bringing you Jill Stuart Holiday 2016 Collection, a real cuteness to watch. The products have such a feminine and girly-girl design that always made me adore Jill Stuart makeup. This time for the holiday 2016 collection, beside makeup, we will have a brush kit and a super cute gift with a vintage canister where you can keep your brushes. Take a closer look after the jump and discover the entire collection.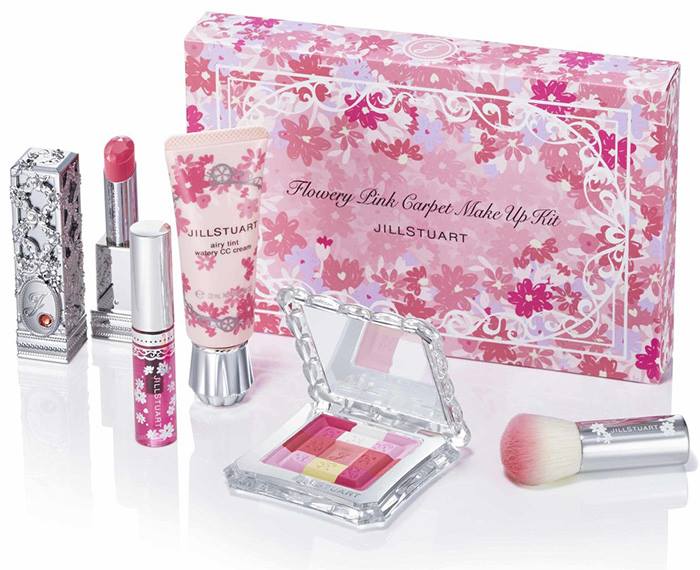 Availability
Japan Launch Date – October 2016
Jill Stuart Holiday 2016 Collection
Jill Stuart Flowery Pink Carpet Makeup Up Kit is a limited edition and looks absolutely adorable, featuring a Mix Blush Compact, Airy Tint Watery CC Cream, a new Love Lace lipstick color, lip essence and a mini blush brush. I would definitely wanna find this super cute gift set under my tree, it would surely make me smile instantly when looking at so many pink shades. 🙂
The holiday 2016 collection features bath and body products from Relax range, like Hair Mist (200 ml), Hair Oil (60 ml), Shampoo N (30 ml), Conditioner N (30 ml). A brush kit featuring an universal foundation brush, lip brush and eyebrow brush will be joining the collection as well.
Discover the rest of the beauties of this collection in the photos bellow…