Hello beauties!
Jill Stuart My Birth Gem is a new collection of lip glosses spreading out throughout the end of 2018. Does this sound familiar to you? Well if you are a fan of the brand I bet your remember they did something similar not too long ago. I'm talking about Jill Stuart Zodiac Nail Color collection that had the same idea. Well a nail polish then and a lip gloss now, but the same trend.
Birth gems are said to protect those born in each month, and bring them happiness.
We've taken that ancient and precious magic and captured it inside lip gloss.
The birth gem-inspired colors and luster layered on lips gives them even more sparkling allure than the gems themselves. For you, or for that special someone.
Harness the power of each of the twelve months to make your special dreams come true.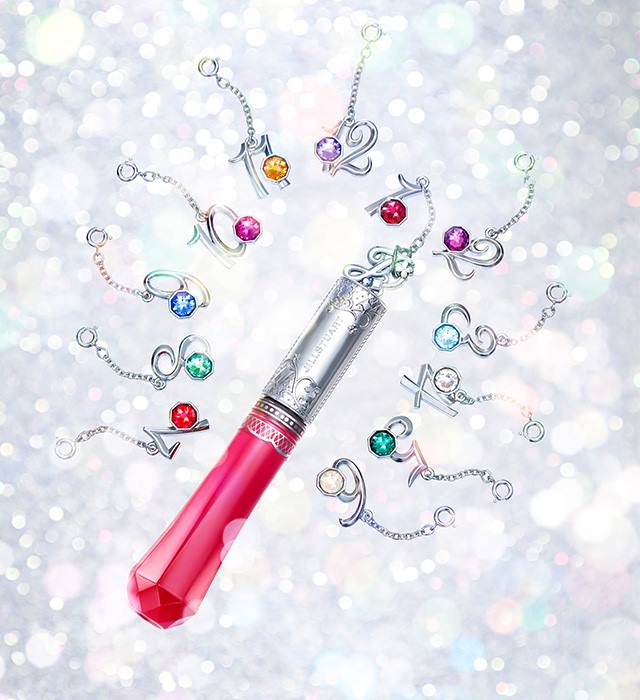 Availability
Japan Launch Date – 15 December 2017 (First Lip Gloss shade) | 19 January 2018 (Second shade)
Jill Stuart My Birth Gem Lip Gloss 2017 / 2018
Depending on the date you were born, you have to wait throughout the year to see your designated color. Everything will start on 15 December with the first shade. Can you believe my bad luck? I'm born on 5 December so I have to wait another year for my shade to launch. 🙁 But at least it will be purple, which I love, so the wait is worth. In the meantime I can enjoy any other shade as it becomes available.
All the shades will be released in a limited edition. For those born in January, Jill Stuart designates the beautiful Garnet stone symbolizing friendship and truth. Garnet Charm Lip Gloss is a deep red with a non-pearl finish. Each gloss comes with a Swarovski crystal in the color of the birthstone.
The next color will be launching in January 2018 and the Amethyst stone meaning is sincerity and peace of heart. The Amethyst Charm Lip Gloss is a gorgeous hot pink. Each shade comes packaged in a box decorated with numbers of the 12 months.