Hello beauties!
I know some of you are into bright lip shades so I want to invite you to take a look at Illamasqua Torture Sheer Lip Gloss. This shade was featured in the Toxic Collection a couple of years ago. I have this shade for a while now but for some reason I haven't reviewed it yet, probably because I'm not into orange shades.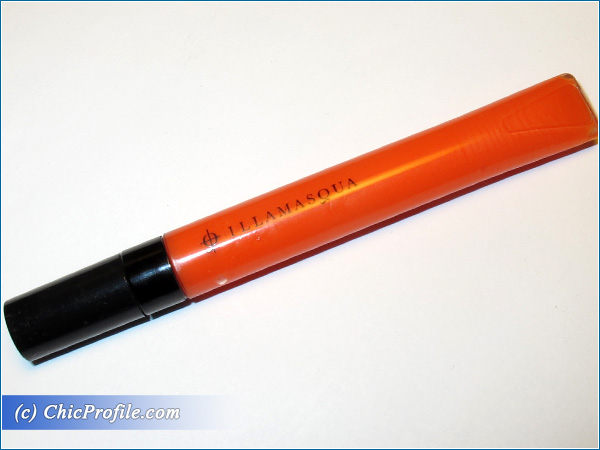 Availability
Now @illamasqua.com
Illamasqua Torture Sheer Lip Gloss (£14.50 for 7  ml/ 0.2 fl oz) is described as a warm coral peach but I see it more like a bright and vibrant orange in the tube while on the lips turns into a sheer warm orange-coral shade with fine shimmer and a super intense shine.It delivers a fair amount of color but it still has some sheerness to it and it doesn't look like the neon orange it suppose to be. The formula feels smoothly and comfortable on the lips, without being sticky at all.I t doesn't settle into lip lines and is applied smoothly and evenly across the lips. It makes lips look fuller and healthier due to that high shine. The consistency if very thin and liquidy so I have to be careful not to apply to much product.
Illamasqua Torture Sheer Lip Gloss comes in a clear, squeezable plastic tube with a plastic applicator which I personally don't really like. I prefer lip glosses that come with a doe-footed or a brush applicator as it allows a more precise application compared to this one. I can't say that Torture is a long lasting shade, also because of its thin consistency and because it lasted on my lips for about 2 hours without drinking or eating. I still had some shimmer and shine on the outer part of the lips but in the center the color was pretty much gone.
Enjoy more photos…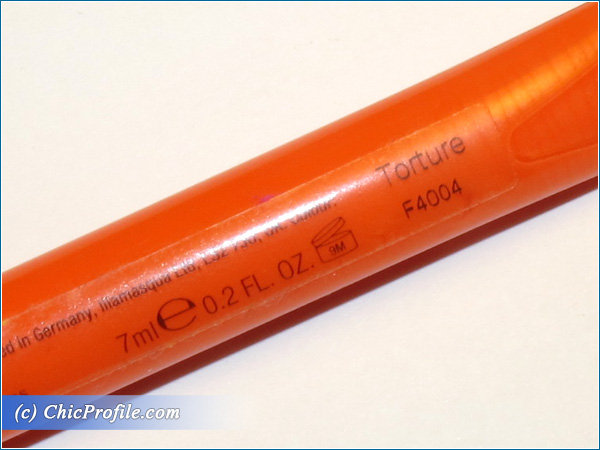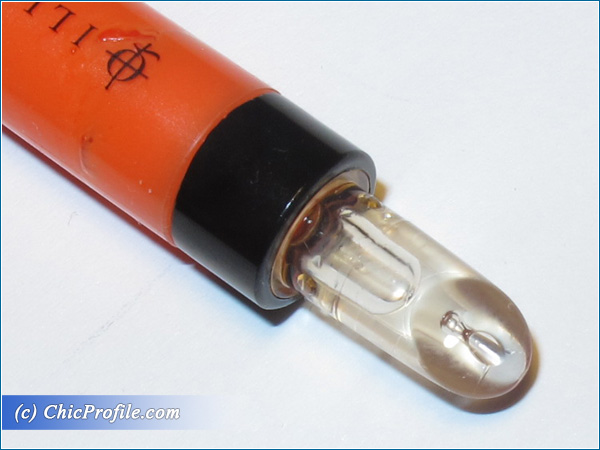 Illamasqua Torture Sheer Lip Gloss – Swatch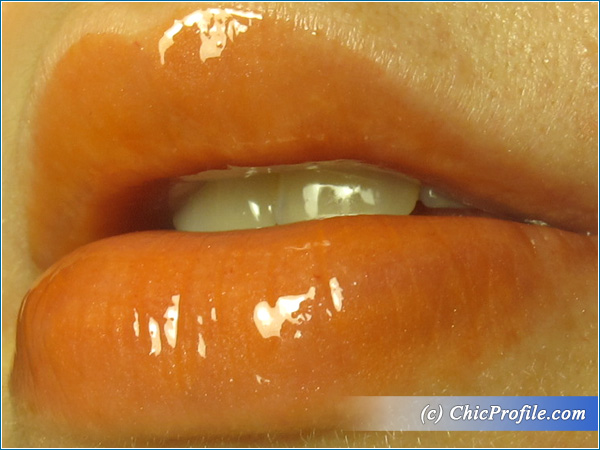 Illamasqua Torture Sheer Lip Gloss – Lip Swatch

Illamasqua Torture Sheer Lip Gloss – Lip Swatches
Are you into orange-coral lip shades? I really hope this review was helpful for your lovelies and I would love to read your opinion. 🙂