Hello beauties!
Illamasqua being one of my favorite brands I can't help trying out new products as many of them are so versatile and can be used in so many ways. I recently acquire Illamasqua Resolute Liquid Metal, a multi-purpose product that can be used on eyes, face and body. Mainly I love the color but it's always an advantage to have in your collection a product so versatile like this one.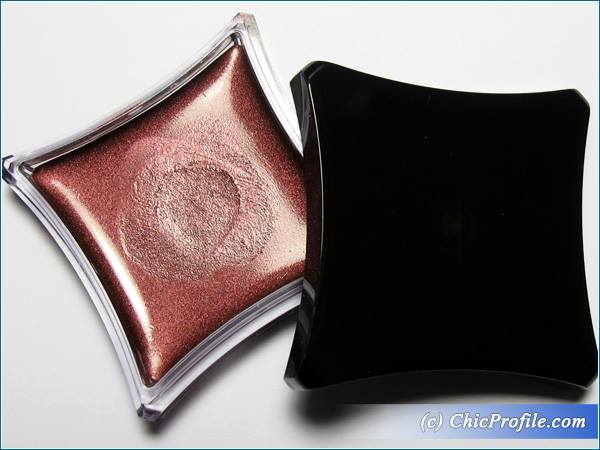 Availability
International / UK – now at @illamasqua.com
Illamasqua Resolute Liquid Metal ($26.00 / £17.50 for o.05 oz / 1.5 g) is officially described simple as a metal ruby. I see it like a medium-deep red-wine brown with warm undertones and very fine pink and gold micro-shimmer and a frost, metallic finish. If you haven't tried Illamasqua's liquid metal formula by now, you should know is a cream product with a very light texture that melts easily when touches the skin and it's meant to give you a gorgeous luminous glow.
Depending on its color it can be used on eyes, lips, face and body. Resolute is a permanent shade and because of its intensity I like to use it as a cream base, a lip color and also as a blusher.
I usually wear it more often as an eyeshadow base but because of I have oily lids I like to layered it over my Too Faced Shadow Insurance primer so it wouldn't crease. The formula is very light, creamy and emollient which in my case is prone to creasing. I like to apply it with a light hand on my eyelid and blend it very well with my ring finger and afterwards pat on a powder eyeshadow. Only yesterday I used Illamasqua Resolute Liquid Metal for a simple smokey eye look in cranberry, red-wine shades (upcoming tutorial) so stop by soon to see what I've came up with.
My second option of using this shade is as a lip color as it gives such a nice metallic shine. I like to apply a lip balm prior to the liquid metal because it tends to dry out my lips a little bit. As a light skin this color is too intense and dark for me, but I can make it work for a night time look or something more dramatic. I bet it will look lovely on those with medium, darker and olive skin tones.
My third option is to use Illamasqua Liquid Metal as a blusher but also because I have a light skin, I have to be careful not to apply too much product. It works just like a cream blusher and as long as I apply it with a light hand, blend it out and sheer it out the result is a wearable shade even for me. It works best as a blusher and if they would release a lighter shade I will definitely try it out.
I do like this shade better than Illamasqua Superior Liquid Metal (review, swatches, photos) and I do hope there will be more shades coming out.
Enjoy more photos…