Hello lovelies!
Essence Satin Mauve Lip Liner has been one of my go-to lip liners for years and I really don't have any excuse or explanation for the fact that I haven't reviewed it earlier. I always seem to forget to review the products I purchase and I love the most. 🙂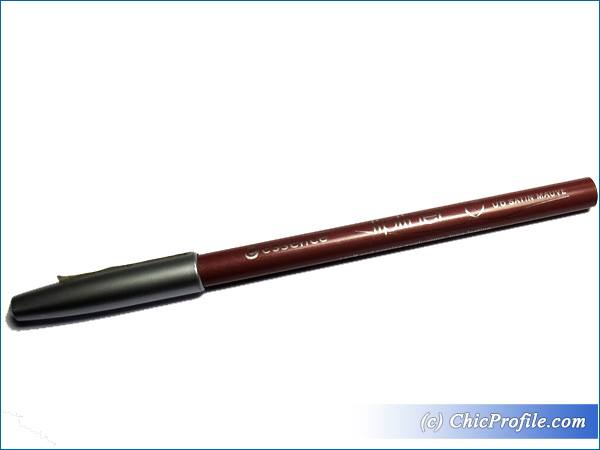 Availability
Now at DM drugstores, ULTA, Auchan, local drugstores, @1001cosmetice.ro
Essence Satin Mauve Lip Liner ($1.49 / 5.50 Lei for 1 g/ 0.035 oz) is a deep brown mauve with red undertones and a matte finish. It has a good color payoff, it's rich and pigmented and looks opaque on the lips if it's used as a base.
I really like this color, a different kind of nude which looks very well worn on its own as a lip color. I'm a light skin tone and this color is one of my favorites lip liners as I do use it pretty often as you might have noticed from my makeup look tutorials. I've been using this shade for years, actually repurchase it a couple of times already and I'll do it again as it was part of the Essence permanent collection.
It has a semi creamy consistency, glides amazingly well and effortlessly across the lips delivering a rich color but one that isn't in your face. You can choose to wear it as a matte lip color, as a lip liner or as a lip base and add a lip gloss on top of it, this color will surely complement all skin tones.
It feels lightweight on the lips, without drying them out and resists pretty well as I always had more than 4-5 hours wear with this color. Used as a lip base it really makes the difference and preserves the color even after you had a meal.
For me this is truly I shade that I will wear on a daily basis and that I often combine it with lipsticks of different colors or lip glosses for a pop of shine. Considering it's a drugstore product I would say is one of those gems each drugstore brand has and it will definitely worth getting more colors. If you are looking for a true nude lip color then I would recommend you checking out Essence Hot Chocolate Lip Liner (review, swatches) another of my favorites.
Enjoy  more photos…
LEFT: Bare Lips – RIGHT: Wearing Essence Satin Mauve Lip Liner