Hello pretties!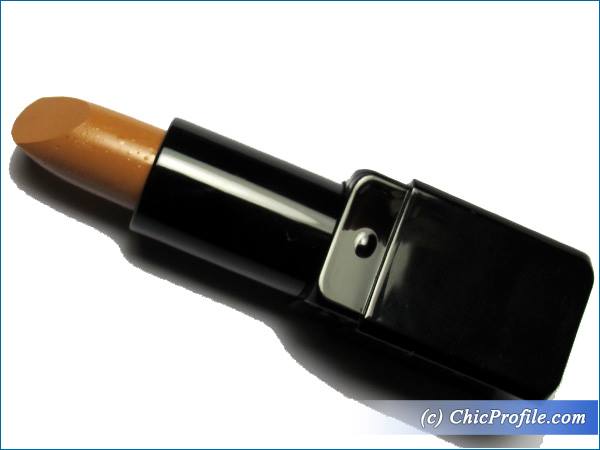 This summer Illamasqua launched Glamore Nude Lipstick line, which features 7 versatile shades that work well with every complexion. I received Illamasqua Naked shade a few weeks ago and I've been wearing it a couple of times every since. The entire Glamore Nude Lipstick line comes with a new formula that offers an intense long lasting color with a satin finish and the promise of hydrating your lips. If you have shades from the previous formula you will surely notice the difference as the new one is considerably creamier.
Availability
Now at Illamasqua Stores and online @illamasqua.com, @selfridges.co.uk
Illamasqua Naked Glamore Nude Lipstick (£18.50 / $30.00 / €22.00) is officially described as a creamy nude with satin finish. It's a medium orange nude with warm undertones and a slight satin finish which gives lips a natural shine. The color is rich, intense and well pigmented and I got opaque color coverage in one swipe.
The formula is creamy but it didn't felt particularly hydrating nor drying and it tends to settle a little into lip lines. It feels lightweight, glides smoothly across the lips and ends with luminous natural finish which turns into a satin finish after the first hour of wear.
It's definitely a beautiful warm nude and it goes well even on light to medium skin tones but it didn't quite matched my taste. It brightens up the face, and it's the kind of color you'll want to wear on a daily basis, to work, school or any casual day and it can be paired with a smoky eye look.
This color wore well on me for six hours and was neither drying or hydrating but I would honestly expected to be more moisturizing. It didn't left a stain behind. I also noticed a slightly wax scent, but that's because of the base ingredients.
Enjoy more photos…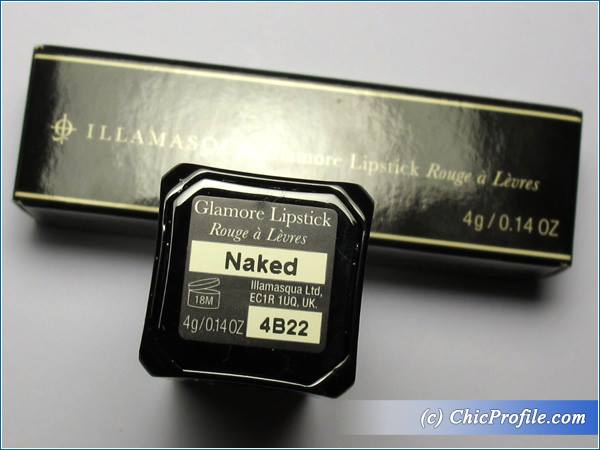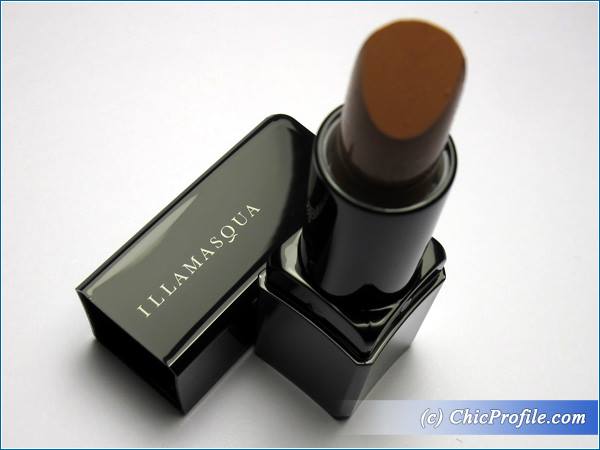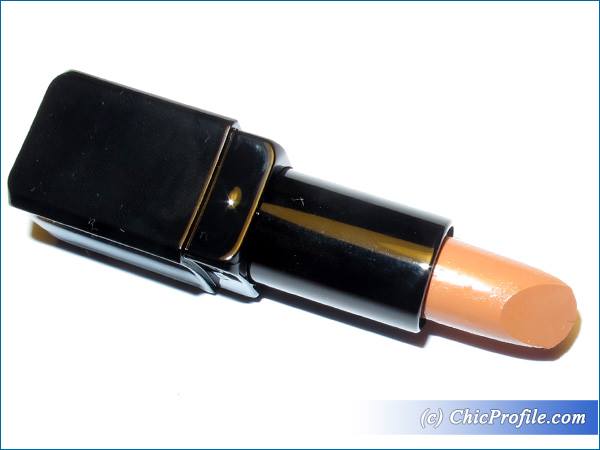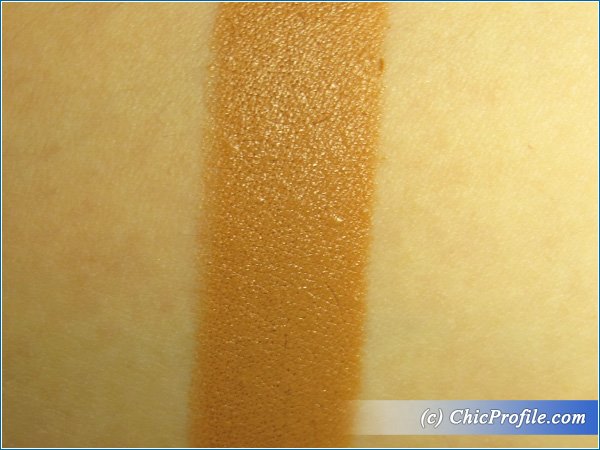 Illamasqua Naked Glamore Nude Lipstick Swatch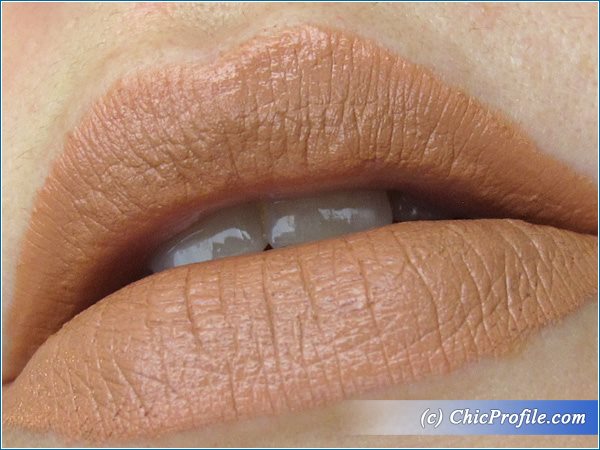 Illamasqua Naked Glamore Nude Lipstick Lip Swatch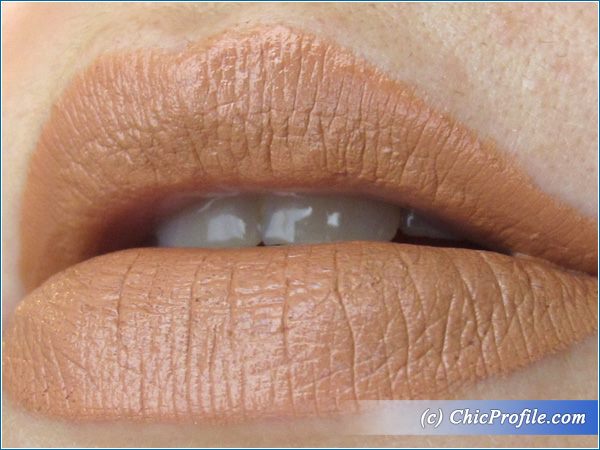 Illamasqua Naked Glamore Nude Lipstick Lip Swatch

LEFT: Bare Lips – RIGHT: Illamasqua Naked Glamore Nude Lipstick Lip Swatch