Hello pretties!
June 2016 sees the launch of Illamasqua Hypnotica Summer 2016 Collection which offers quite intense and vibrant shades for eyes and lips. The entire collection celebrates the diverse ways of expressing individuality with the brightest pigments, psychedelic hues and slick textures.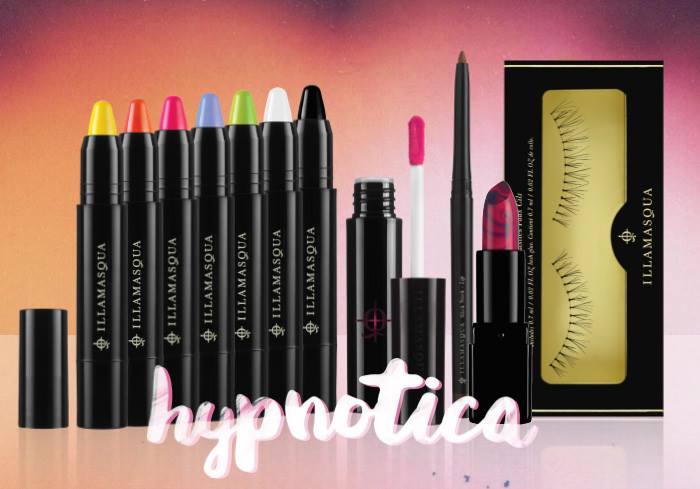 Availability
UK Launch Date – 2 June 2016
International Launch Date – June 2016
Illamasqua Hypnotica Summer 2016 Collection
Sketch Sticks – £15.00
Fly – hot pink
Free – cornflower
Trace – bright orange
Higher – bright yellow
Spirit – pure white
Haze – jet black
Trip – acid green
Lava Lips – £19.50
It's described as a gorgeous and intense marbled lipstick that blends together deep purple and blue to create a new vibrant lip color with a satin finish.
Lip Lure – £19.50
Pow – bright pink (glossy finish)
Slick Stick – £18.50
Dolly Lashes – £11.00