Hello pretties!
Illamasqua Enchant Sheer Lipgloss is a shade that I wear very often when I'm on the go and I want a natural lip with an intense shine. The color has been recently discontinued but I'm hoping it will come back again as it's suitable for every skin color.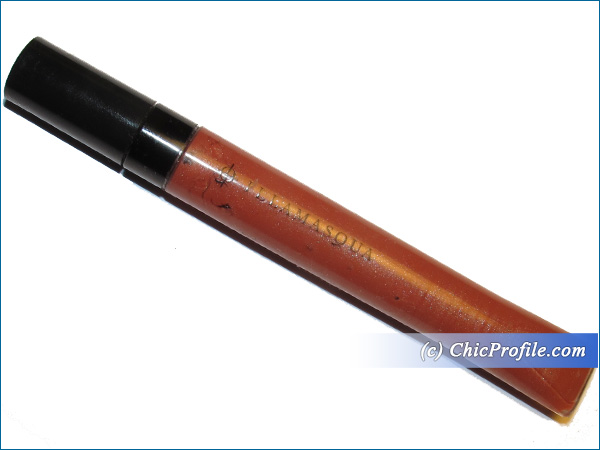 Illamasqua Sheer Lipgloss in Enchant (£14.50/ $23.53/ €17.30 for 7  ml/ 0.2 fl oz) is described as a warm pink nude which seems quite dark in the tube but on the lips it turns into a beautiful medium warm rosy brown with pink shimmer and intense shine.
Even though I'm a light skin tone this neutral color looks so natural, nothing over the top and it will complement even those with medium, olive and dark skin tones. I choose to wear it on its own most of times but I also layer it sometimes over a nude brown for an extra glossiness and that beautiful wet lip effect.
The formula is liquidy, on the thinner side and it glides effortlessly on the lips delivering a fair amount of color. It feels so comfortable and moisturizing without being sticky or settling into lip lines. It gives lips a fuller effect, making them look shiny and healthy.
Enchant is not fully opaque on the lips but it has a pretty good color payoff changing my natural lip shade. The gloss is mildly scented, I would say something sweet or chocolaty and it comes in a clear squeezable plastic tube so you can perfectly see the shade. As far as the applicator goes, I personally don't like this type of slanted plastic applicator as I can't apply the gloss so precisely as I would with a doe-footed applicator. After each application I have to clean the plastic applicator with a tissue because a bit of gloss residue is left behind which doesn't look to hygienic the next time I want to use it again.
This shade lasted on my lips for a few good hours without drinking or eating but when I had a proper meal the color was pretty much gone leaving a bit of glossiness behind.
Enjoy more photos…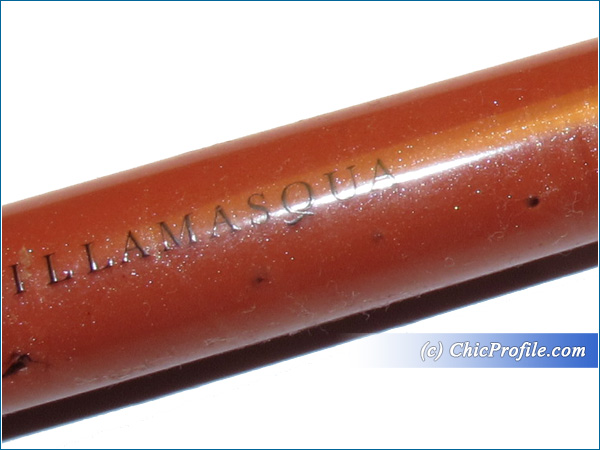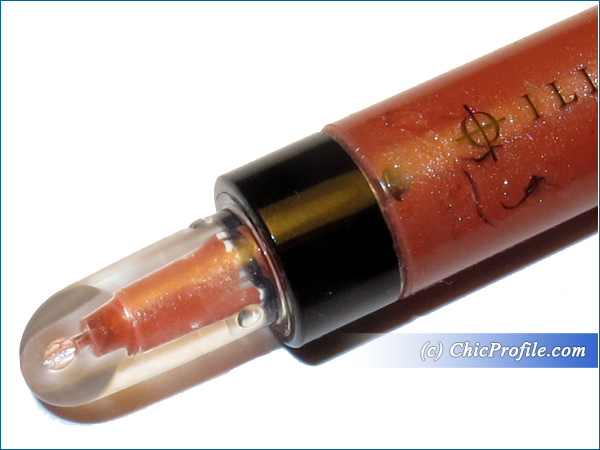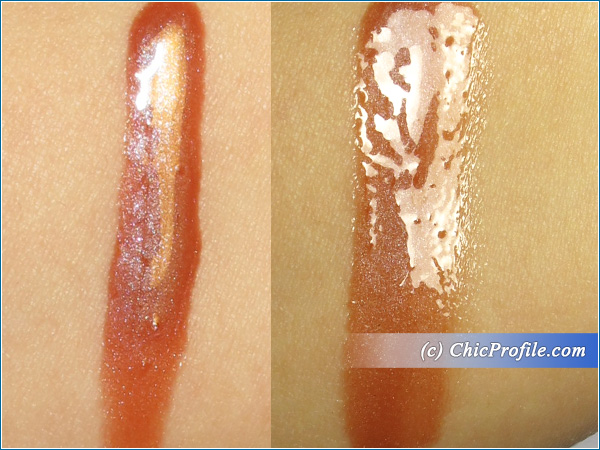 Illamasqua Enchant Sheer Lip Gloss – Swatches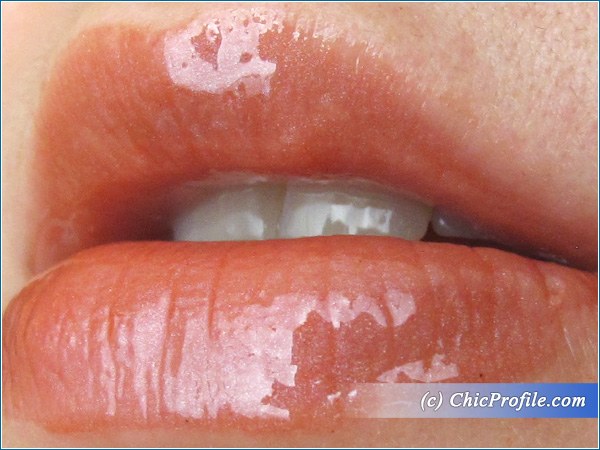 Illamasqua Enchant Sheer Lip Gloss – Lip Swatch

LEFT: Bare Lips – RIGHT: Wearing Illamasqua Enchant Sheer Lip Gloss
I hope you enjoyed reading this review and find it helpful. Do you own any Illamasqua Sheer Lip Gloss shades? 🙂