Hello beauties!
Last Saturday at the annual Beauty Bloggers Meeting I told you about when I showed you my makeup look (photos) I received a bunch of beauty items and Max Factor Colour Elixir Lipstick in Burnt Caramel was one of them. I admit I haven't tried any of the 15 shades included in the Colour Elixir line so I was really curious to see how this shade performs.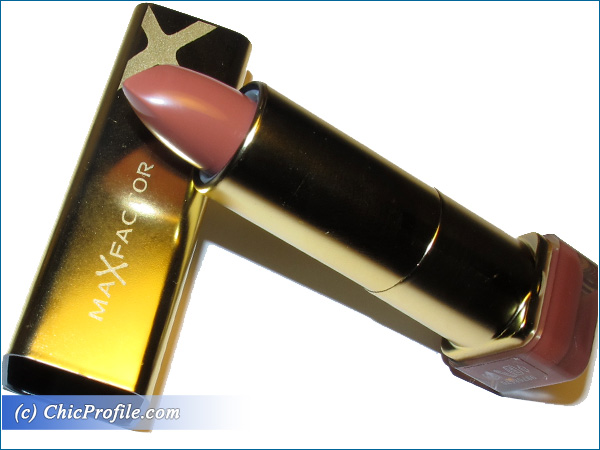 Availability
Now at Sephora, Douglas, Marionnaud and DM Drugstores as well as online @boots.com, @slassy.com
Max Factor Colour Elixir Lipstick in #745 Burnt Caramel (£7.99) is a medium warm brown with slightly rosy undertones. It has a good color payoff, it looked highly pigmented swatched on my arm and opaque on my lips. It delivers a fully opaque an intense color in one swipe with a natural sheen when it glides effortlessly and evenly across the lips.
The color is beautiful and perfect for those who are looking for a nude, natural shade which can be worn on a daily basis and in the evening with a smokey eye. I have a light skin and Burnt Caramel looks intense on my lips, a little bit far beyond something I would wear as a natural lipstick shade for my skin color so I like to brighten it up by applying a lighter nude lip gloss on top of it. This shade will look very natural on medium, olive and darker skin tones.
The formula is creamy, non sticky and it feels so light on the lips, making them feel soft and smooth without sinking into lip lines. It includes ingredients like Shea, avocado and aloe butters, Vitamin E as well as anti-oxidant white tea. It claims to improve lip moisture and achieve a smoother surface in just one week.
I worn this shade for the past 3 days and I usually had around 4 – 5 hours wear. When I eat or drink the color disappears but it leaves a slightly stain afterwards. I didn't find the color to be as moisturizing as it claims from beginning to end because after several hours my lips were slightly drying out and the color began to settle into lip lines.
It comes in a really beautiful and elegant golden packaging showing the color in the back. I love the X pattern which is embossed on the lipstick and I'm really considering trying out some different shades from this line.
Enjoy more photos…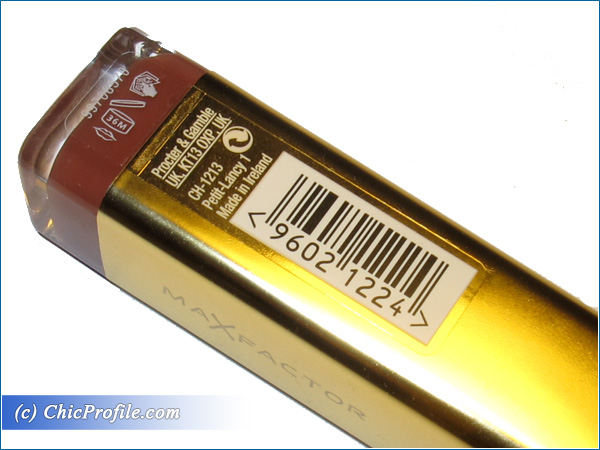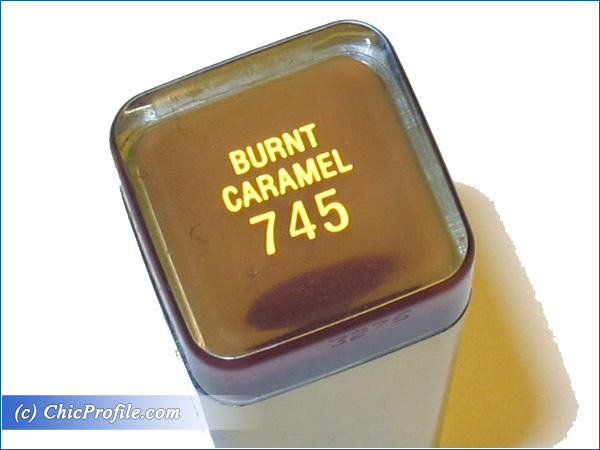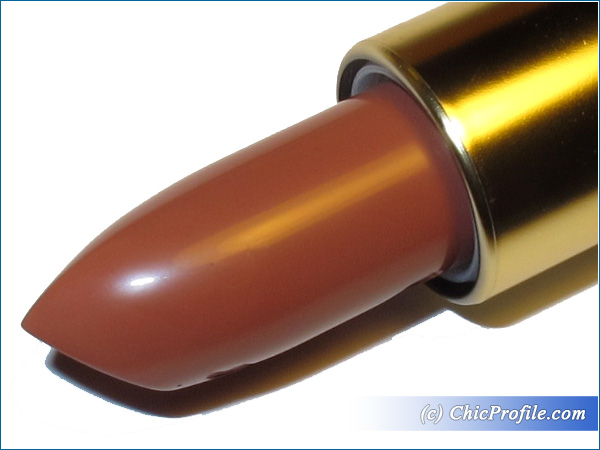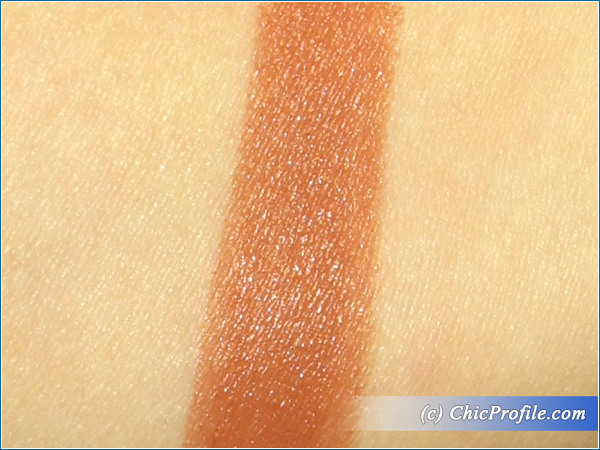 Max Factor Burnt Caramel Colour Elixir Lipstick – Swatch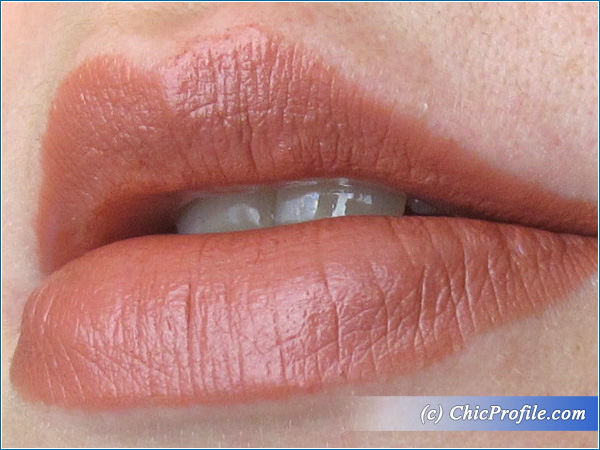 Max Factor Burnt Caramel Colour Elixir Lipstick – Lip Swatch

LEFT: Bare Lips – RIGHT: Wearing Max Factor Burnt Caramel Colour Elixir Lipstick
I hope you enjoyed this review and find it helpful in case you are looking for nude lipstick shade. I would love to hear if you have tested different shades from Max Factor Colour Elixir line and what do you think of them. 🙂