Hello pretties!
Illamasqua Bibelot Vintage Metallix is the darkest shade of all three Vintage Metallix after Courtier and Embellish (review, swatches). I had all these shades since last year as they were part of Illamasqua Once Fall 2015 Collection (info, photos) but I admit I opened them later on and I simply forgot to review these until now. I have this bad habit of not reviewing products if I use them too late after they've been launched but I'm hoping to rectify that in the future and at least mention and let you know what I'm currently testing.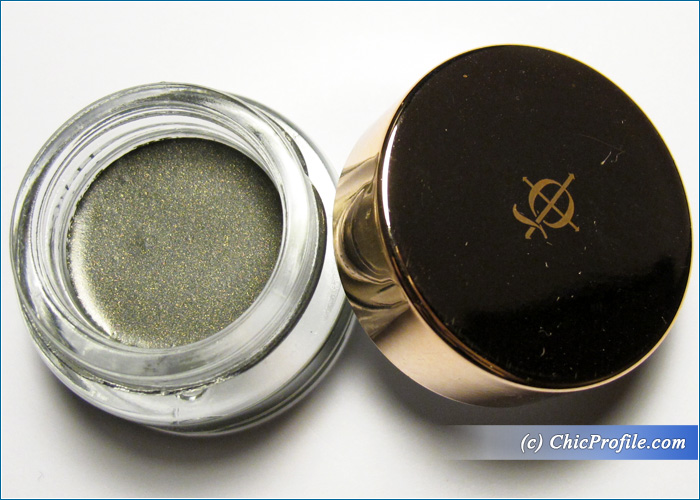 Availability
U.S. & International – Now at Illamasqua Boutiques and online @illamasqua.com
Illamasqua Bibelot Vintage Metallix ($26.00/ £17.00 / 112.00 Lei for 5 ml / 0.18 fl oz) is officially seen as a vintage green. It's a medium-dark green with gold shimmer and an intense metallic finish.
It has a medium color payoff in the beginning which can be intensified up to a full opacity if you layer it. The formula is an amazing smooth cream-gel, which feels so silky and soft when it's applied on the lid or swatched. It glides smoothly and evenly across the lid without creasing. It doesn't feel oily or sticky and can be used on its own or as a base for your powder eye shadows.
All the attributes I said before about Embellish and Courtier shades can be applied for Bibelot as well. I had 10 hours wear when I applied this shade over an eyeshadow primer, without creasing or smudging and about 8 hours wear until I noticed the color fading a bit when I wore it on its on without any base or primer.
It definitely has a long lasting formula, it's a beautiful color that can be layered to achieve your desired opacity and can be used in the crease, on the lid for a smoky eye makeup or paired with other shades. It can be applied using your finger or with a brush. I personally like to apply it on the lid using my ring finger as I can warm up the product and blend it easily.
Enjoy more photos…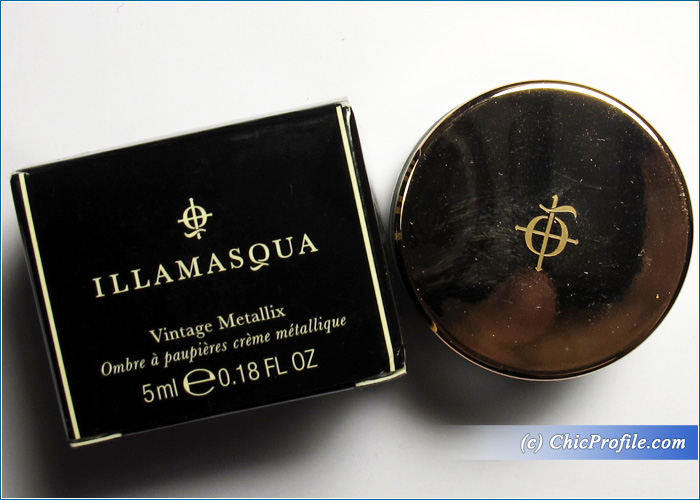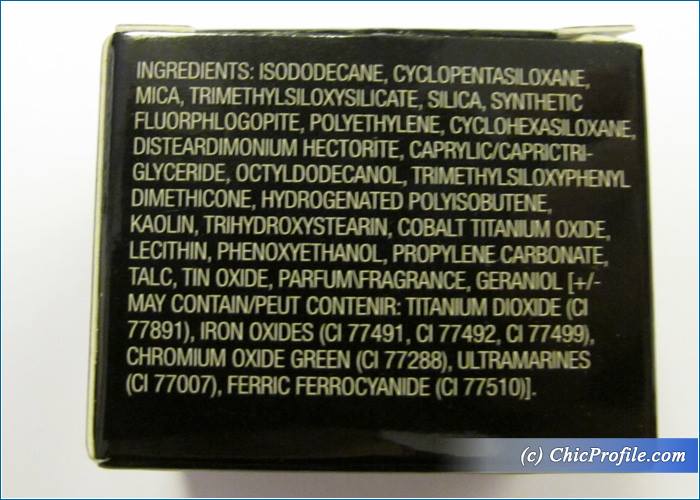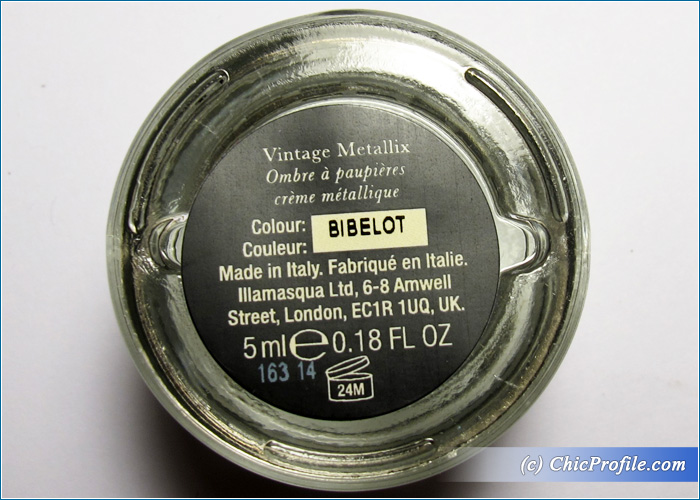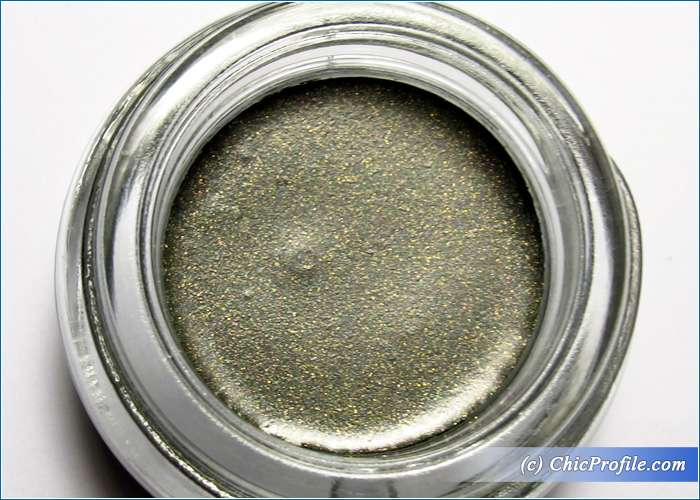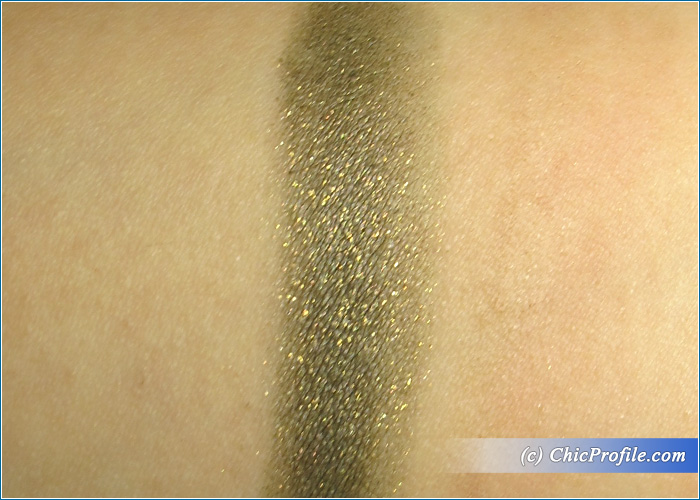 Illamasqua Bibelot Vintage Metallix Swatch