Hello pretties!
I've been using Guerlain Nailift La Base this entire week and as it is a limited edition product part of Guerlain Bloom of Rose Fall 2015 Collection (info, photos) I want to give you my review with some close-up photos and nail swatches as well so you can decide if you want to purchase this product or not.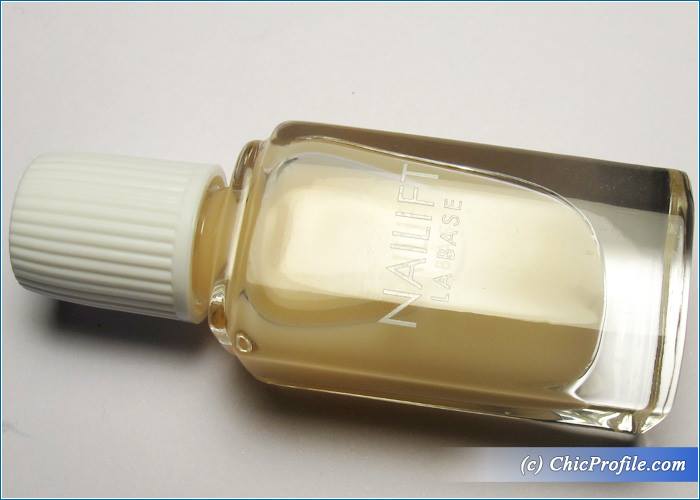 Availability
Romania – Now at Sephora, Douglas, Marionnaud, Kendra
U.S. – Now at Nordstrom, Sephora, Macy's, Neiman Marcus
U.K. – Now at Selfridges, House of Fraser, Harrods
Guerlain Nailift La Base ($26.00/ £19.00 / €24.80 for 10 ml / 0.34 oz) is a new and limited edition expert base coat that promises to enhance nail quality. It penetrates the top layers of your nails, fortifying and strengthening them in the long run. It also helps regenerate, nourish, protect and harden the upper layers of the nail.
It's a base coat in a very light nude which offers a transparent color coverage with a high shine. The formula is so light and liquidy and it applies amazingly well on the nails, gliding easily and evenly without streaking, bubbling or pooling along the edges of the nails.
It gives this amazing glossy finish and makes nails instantly appear healthier. It dries so quickly and you can start applying your nail polish right away. I liked to wear it as it is, this week, without any nail polish on top as I really like the glossy and natural effect that my nails have, not to mention that I need to give them a break once in a while since I'm testing so many nail polishes during the year.
It contains Argan oil, which is rich in essential fatty acids (omega 3 and omega 6) and in hydrating Vitamin E that regenerates and fortifies brittle nails. So this makes Guerlain Nailift La Base more than just an ordinary base coat, as it also works as a nail treatment.
The more you use it, the stronger your nails will be. I shall keep you posted on how my nails will look after 1 month of using this product as I'm planning on continuing using it underneath my nail polish each time.
I reapplied Guerlain Nailift La Base after 3 days as you must consider this is not a top coat so you can't expect to have 7 days wear with this formula. Like any other nail treatment or base coat you should remove it from your nails after a couple of days and then reapply a fresh coat.
Enjoy more photos…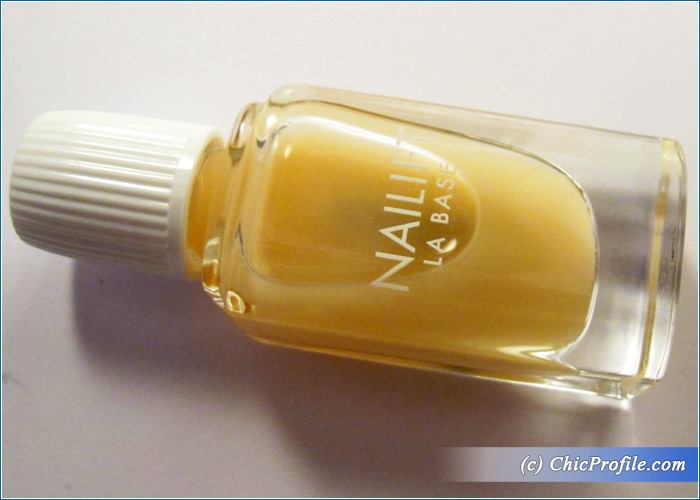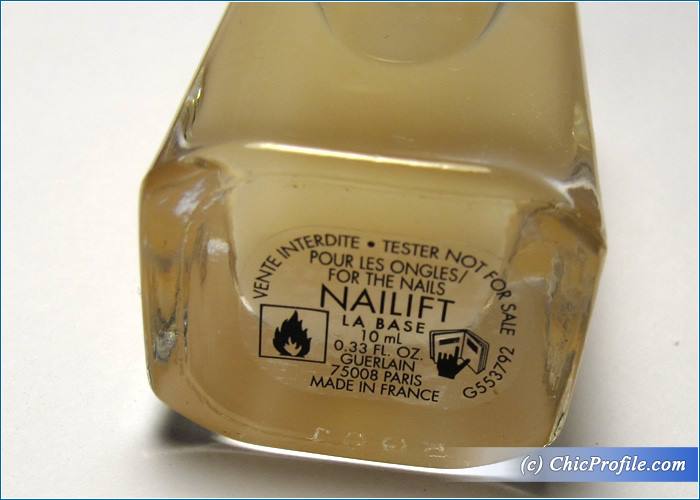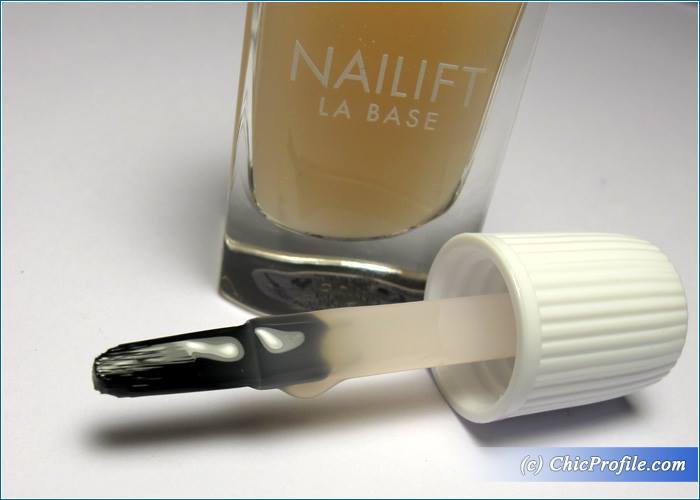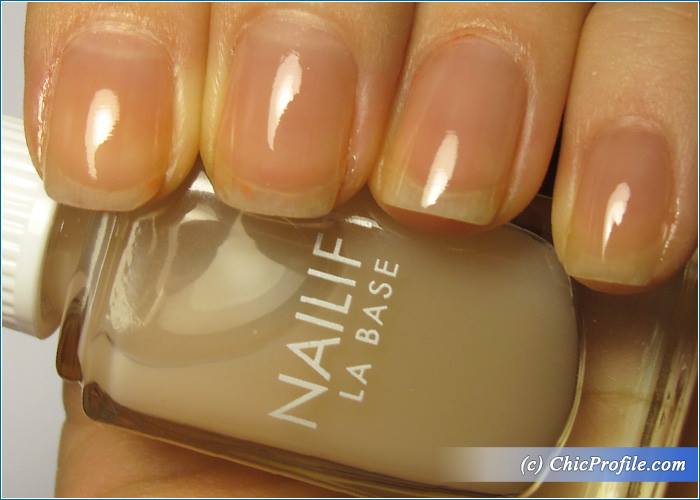 Guerlain Nailift La Base Swatch – one coat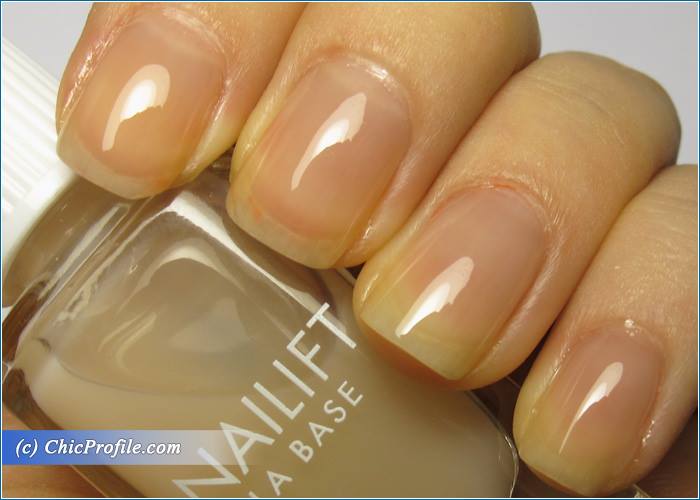 Guerlain Nailift La Base Swatch – two coats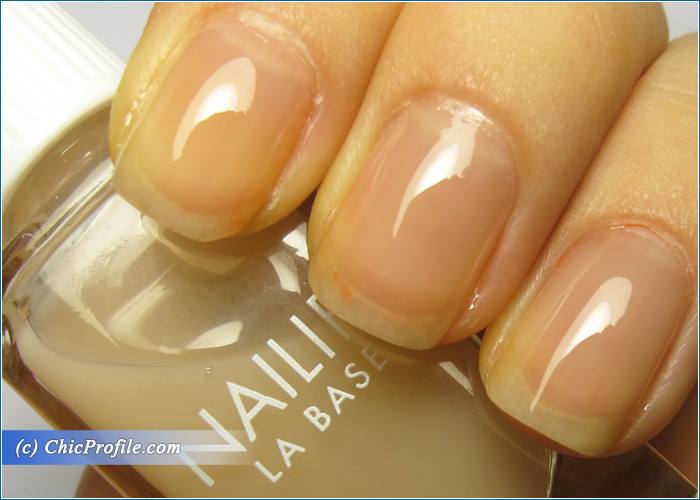 Guerlain Nailift La Base Swatch – two coats