Hello beauties!
I love nudes, but that's old story for everyone who reads my blog for a least a few months, so when I saw and tried Illamasqua Courtier Vintage Metallix, I knew we will have a long time relationship. 🙂 I own this shade along with the other two (Embellish and Bibelot) since last year as they were featured in Illamasqua Once Fall 2014 Collection (info, photos).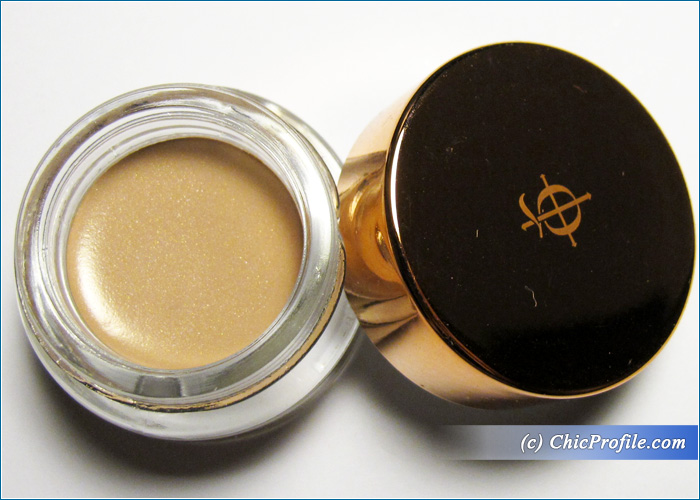 Availability
U.S. & International – Now at Illamasqua Boutiques and online @illamasqua.com
Illamasqua Courtier Vintage Metallix ($26.00/ £17.00 / 112.00 Lei for 5 ml / 0.18 fl oz) is officially described as vintage nude. It is a light champagne nude beige with fine gold shimmer and a metallic finish.
It has a light color coverage with some noticeable translucency but a beautiful natural luminous glow. The creamy-gel texture is unbelievable lightweight, super airy and creamy. It glides easily and effortlessly across the lid without dragging and covering the lid with a fair amount of color. It doesn't feel sticky or tacky and it feels super silky and smooth to the touch.
Some days I like to wear Illamasqua Courtier Vintage Metallix on its own, as I want to have a simple natural makeup look, but thanks to those gold shine particles my eye will look more open, fresh and luminous. I can use it as a base for my eyeshadow powder to intensify the color and give it a special glow. The formula is long wearing, it feels comfortable, it doesn't crease or smudge.
I tested this shade applied with and without an eyeshadow primer and I had more than 8 hours wear. Without an eyeshadow primer the color tended to fade after 8 hours but I had no creasing, while with an eyeshadow primer it looked beautifully and just as intense even after 10 hours wear.
Talking about the packaging, this product comes in a small jar with a gold-mirror-like cap with Illamasqua logo on top.
Enjoy more photos…