Hello beauties!
Illamasqua Berber Pure Pigment has been sitting in my makeup stash for months now. A few days ago I was browsing Illamasqua website and when I saw this product is on a sale, I actually realized I never blogged about it. So yeah, now it's the perfect time to get one Illamasqua Pure Pigments if you haven't before as the brand is offering an amazing sale, so here are the new prices (32.00 Lei / $7.20 / £5.10 / €6.95). It's a permanent color which was released for the first time back in 2011 as part of the fall collection.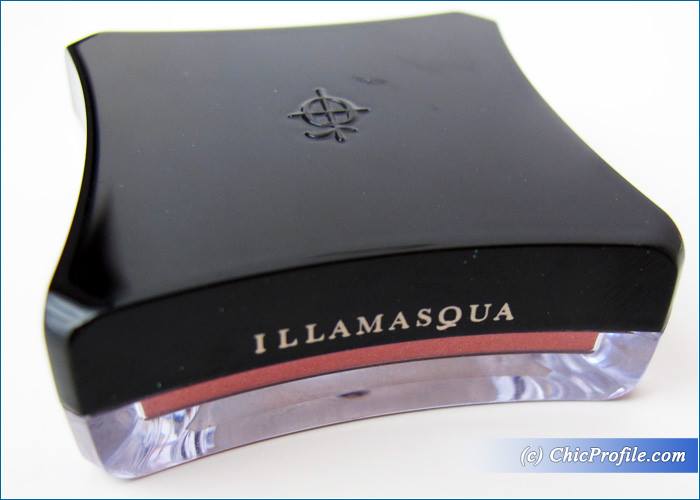 Where to buy:
U.S. – Now at Sephora, @illamasqua
UK – Now at Selfridges and Illamasqua Boutiques
Romania & Internationally – Now at @illamasqua.com
Illamasqua Berber Pure Pigment (106.00 Lei / $26.00 / £17.00 / €22.95 for 1.3 g / 0.04 oz) is officially described as an auburn shimmer. It's a medium dark reddish-coppery bronze with gold shimmer and a high metallic shine. Illamasqua Pure Pigments are meant to be played with.
The color changes a bit in different lights and the formula can be applied wet or dry. I always found these pigments to be so versatile, the kind of product that is multi-purpose and can be used on eyes, cheeks, lips and nails and Berber is just that color.
It has a good color payoff, being mostly opaque in just one swipe but easily buildable and blendable. The formula adheres much better over a cream eyeshadow, eyeshadow primer, glitter base or any cream texture, as it holds the color in place and amplifies it.
If you want a bold, more intense color then you can apply it with a damp brush. It's actually quite up to you how you wanna play with this shade. I personally used it in the classical way on my lids, but also over a lipstick (upcoming tutorial) to make the color pop, combined with a shiny top coat to create a nail color (upcoming tutorial) and one time when I wanted to bright out my bold side I even dare to use it on my cheeks.
I had about 10 hours wear without creasing or fall-out. One thing I don't really like about Illamasqua Pure Pigments is the packaging, not actually the shape but the small opening inside which makes the product go free inside and create quite a mess when you open the lid.
Enjoy more photos…