Hello beauties!
Givenchy Beige Floral (104) Le Rouge a Porter is one of the 16 shades the brand released back in spring of 2015. I actually got this shade last month and I wore it about three times every since. I'm already familiar with its formula since I got Givenchy Framboise Griffee (review, swatches) shade a couple of months ago, and I'm sure you've seen me wearing it in some of my makeup tutorials. If you are curious to see how the rest of the shades look like, here you have swatches.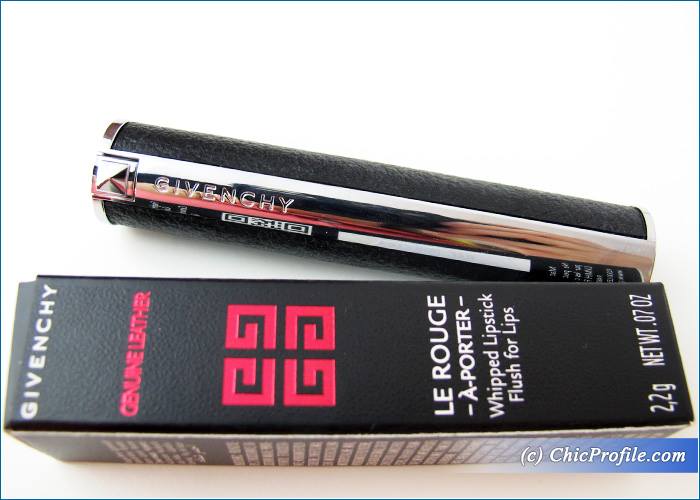 Where to buy:
U.S. & International – Now at Sephora, Nordstrom, Macy's, Selfridges, Boots
Romania – Now at Sephora, Douglas, Kendra, Marionnaud
Givenchy Beige Floral (104) Le Rouge a Porter ($36.00 / 156.00 Lei / £25.00 for 2.2 g / 0.07 oz) is a light medium nude beige with warm undertones and a soft sheen. It had semi-sheer color payoff that went on evenly on my lips, delivering a natural peachy-beige hue with a light sheen. It had a very light look on the lips, without being opaque and pigmented, just very natural looking, day time appropriate.
It applies well on the lips, doesn't feel sticky, greasy or tacky and it doesn't emphasizes lip lines. It makes lips appear fresh and healthy due to that soft sheen finish.
The formula is very lightweight and color very sheer but Givenchy design it this way, so if you want something more opaque and pigmented then Le Rouge a Porter line is not for you. The texture has a velvety feel, it is so comfortable to wear, almost like wearing a lip balm. The formula wasn't drying, on the contrary a bit hydrating and wear on for about 3 hours on me. Beige Floral makes no exception and has the same floral scented formula (without noticeable taste) like all the other Givenchy Le Rouge a Porter lipsticks.
Enjoy more photos…