Hello sweeties!
About two months ago, when I paid a visit to Melkior headquarters, I also stopped by their shop and took a look (and a couple of swatches actually) at some of their new products. That day Melkior Spring Shine Illuminating Powder came home with me along with other Melkior makeup products, and even though was winter season, I choose a spring shade so I can have enough time to play with it, wear it a couple of times and write my review right before the spring starts. Melkior Illuminating Powder is available in three variations: Winter Glow, Spring Shine and Summer Bronze, almost one for each season except fall.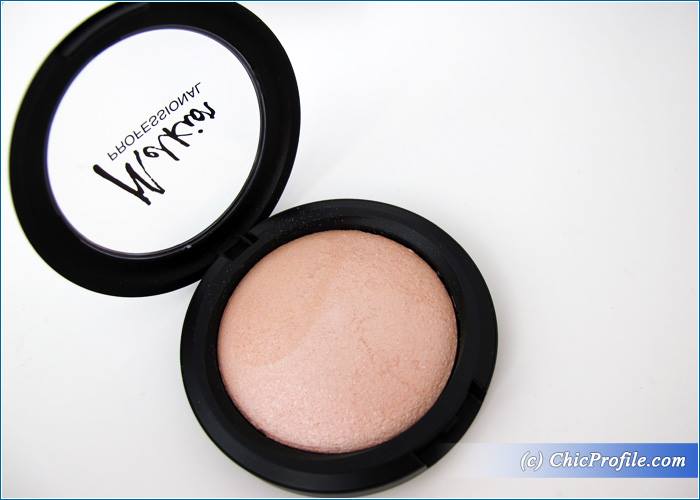 Where to buy:
Romania – Now @melkior.ro and at all Melkior Locations
France – Now @melkiorprofessional.fr and at Melkior boutiques
Poland – Now online @melkiorprofessional.pl
Moldova – Now @melkior.md
Melkior Spring Shine Illuminating Powder (59.90 Lei for 11 g / 0.38 oz) is a luminous peachy-white with fine silver shimmer and an intense frosty-metallic sheen. The color is quite pigmented, very potent so you might be careful how you apply it.
It's very rich, highly pigmented and deliver mostly an opaque color. The texture is soft, feels quite smooth and silky to the touch, applies and adheres well onto the skin.
The formula is easily blendable, has no fall-out during the application and feels comfortable and lightweight on the skin.
As a light skin tone, I'm always very careful when applying Melkior Spring Shine Illuminating Powder on the top of my cheekbones. I always apply it with a light hand and try not to load to much product onto the brush (gently tapping the excess) and dab it lightly onto my cheeks. I just need a very little amount of product to give me that gorgeous highlight effect and illuminate my face.
You've seen me wearing it on my Lancome Nuit Mordoree Makeup Tutorial (photos) so take a look again in case you missed it to see how gorgeous it really is.
This color gives me a nice but quite intense glow, without feeling dry or looking cakey. I have combination skin type so again I must be careful with the amount of powder that I'm applying because it can emphasizes pores.
The product comes packed in a black rounded case with a transparent lid that snaps shut. I would say the packaging is alright but I just want to say, Melkior could have done a better job with the lid and opening system and sometimes is not so easy to open and may damage your nails or fresh manicure.
I had around 6 hours wear with this color before I noticed it started to loose its intensity and become more sheer but it still wear pretty good up to 9 hours.
Enjoy more photos…